Databricks
Databricks is a unified platform for data and AI built on lake-house architecture that enables you to query across multiple data stores (data warehouse, data lake, operational databases). With Databricks, you can enrich your business insights and empower your data and enable interactive data team collaboration. Sphere Partners can help you unify data science and data engineering with Databricks.
Request your FREE Consultation!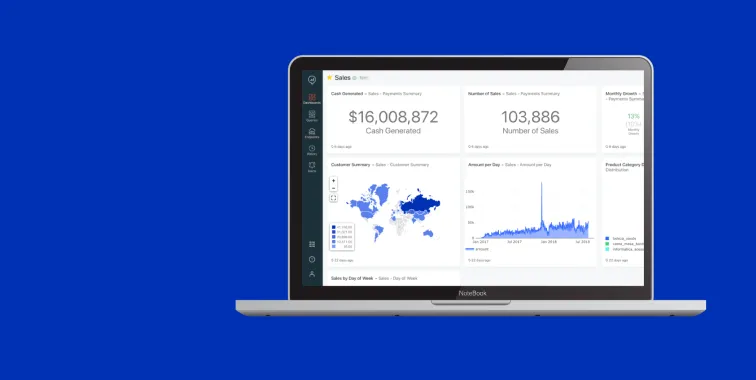 Databricks provides reliable data engineering, SQL Analytics on all your data, collaborative data science and production machine learning. Gartner named it "a visionary for data science and machine learning platforms". Built on top of Apache Spark, Databricks is a Unified Analytics Platform that uniquely brings together data processing and machine learning in a single collaborative effort. The release of Delta Lake brought a reliable storage layer for your data lakes, allowing for harnessing of more data from more sources in a reduced amount of time.
Databricks Consulting
Offering you the opportunity to scale AI, we can set up cloud and modern analytics tools to scale the use of data science and AI throughout your business. Drive change to enhance customer and employee experience with a robust data system. Move your proof of concepts into production faster through expert Databricks consulting.
Onboarding
Through initial discovery workshops and implementation planning, we can get you on board started on the right path with Databricks.
Proof-of-Concept
Our advanced Proof-of-Concepts help you to evaluate the perks Databricks would bring to your business.
Custom Approach
We tailor our strategies to your specific project requirements to ensure your Databricks implementation starts on the right track.
Fast Implementation
Reduce the implementation time to add value with Databricks quicker. By efficiently addressing your current data challenge and accelerating your data engineering processes, we effectively help you reduce the time and resources you require to implement.
Streamlined Machine Learning Lifecycle
Building ML models and moving them into production is hard to achieve. Databricks takes away some of the burden by streamlining the ML lifecycle from data preparation to model training and deployment at scale.
Why Sphere?
Our team of data professionals are experts in data migration and on-cloud data warehouse solutions to help you make the most out of your data through reliable data lakes, fast & efficient data pipelines and broader business insights offered through Databricks. Just as we have for many of our existing clients, we can also help you navigate through your data on cloud journey.
If you're someone looking to add more value in less time with Databricks, get in touch with us.