Optimize Sales Processes Through Salesforce Professional Services
Cut through the cluttered Salesforce feature set and app ecosystem with Sphere's experienced Salesforce development teams. Build custom interfaces to suit your sales and functional teams and modernize your legacy data with Sphere's real-time integrations using REST and SOAP APIs.
Request your FREE Consultation!

Salesforce Partner Services Suite
We are trusted by global companies to provide comprehensive services to fit all your Salesforce needs. From custom development, third-party integration to data analytics and consulting, our in-house experts can work with and guide your teams towards utilizing Salesforce to its full potential.
Let's talk on how our expert Salesforce consultants can work for you!
Implementation
Experienced and certified Salesforce consultants deliver solutions driving customer and business values
Administration
Dedicated Salesforce administrators for point-&-click development, process automation, user support and more
Customization
Apex, Visualforce, point and click, and Lightning development to expedite unique and complex needs
Integration
Connecting Salesforce with internal or external third party SaaS or on-premise apps to maximize compatibility with existing systems
Data and CRM Migration
Data migration from your legacy on-premise application or cloud-based SaaS to Salesforce platform
Salesforce report:
State of the Connected Customer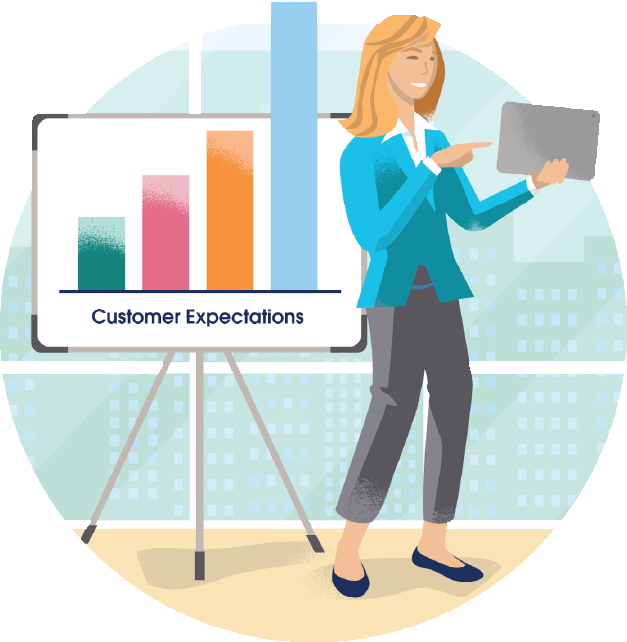 A Salesforce Study on How Modern Customers are Buying in Today's Digital Market 
Salesforce Research surveyed nearly 17,000 consumers worldwide to determine the following:
The evolution of trust and loyalty in customer-brand relationships
How customers balance their expectations for personalization versus privacy
What the digital-first customer experience looks like across the customer lifecycle
Discover what the findings are! Data in this report is from a survey conducted from December 8, 2021, through February 1, 2022 and respondents represent countries across six continents.
Get the insights from thousands of consumers and business buyers on the new customer engagement landscape. Download the report today!
Make Salesforce Work For You Through Expert and Comprehensive ERP Development Support
Sphere's Salesforce consultation and development team services are all about cost-effectiveness, close collaboration, efficiency gains and process improvements.
By connecting with Sphere Partners, our experienced, expert salesforce consultants and technical development team can:
Conduct a deep dive into your existing processes, practices & legacy/other critical systems
Understand your pain points, strategize and execute on an actionable solution that makes sense for your specific needs and budget
Consult and recommend development timelines for efficiency gains build Salesforce to support your unique operations
Execute with our expert development teams to accelerate your development velocity and cost efficiency
More than a vendor, Sphere is a partner that you can count on to always execute on-time and on-budget.