Professional Engineering Support and Services
From design, development and testing of products and systems to project management, consulting and technical training, Sphere provides end-to-end engineering services and talent to leading global companies.
With our deep knowledge and skills in engineering principles, methods, and tools, Sphere's engineering professionals can offer invaluable insights and solutions that help organizations improve their products, processes, and operations, and stay competitive in today's fast-paced and rapidly changing market.
Engineering and Staffing Engagement Models
Key Benefits of Engineering Services
Professional engineering services can provide several key benefits to clients or organizations, including:
Expertise and Experience
Engineering professionals have the necessary education, training, and experience to provide expert advice and solutions in their field. They can apply their specialized knowledge and skills to solve complex problems and improve products or systems, helping clients save time and money.
Cost Savings
By outsourcing engineering services, clients can avoid the cost of hiring and training full-time engineers, and instead pay for services on an as-needed basis. This can save money on salaries, benefits, and overhead costs.
Improved Quality
Engineering professionals use advanced tools and techniques to ensure that products or systems meet industry standards and specifications. By working with an engineering service provider, clients can benefit from their expertise and attention to detail, resulting in improved product quality and reliability.
Innovation
Engineering professionals are trained to think creatively and to develop innovative solutions to complex problems. By leveraging their expertise, clients can gain a competitive edge and stay ahead of industry trends.
Risk Mitigation
Professional engineering services can help clients mitigate risks associated with product development or project management by identifying potential problems early on and providing solutions to prevent them from occurring. This can help reduce costs and minimize potential legal or regulatory issues for specific industries.
Working With Sphere: Our Global Partners
Great work comes from great partnerships, and some of our partners are among the best companies in their industries. Our partners' brightest minds worked with our own: Sphere's senior engineering, development and leadership talent to create solutions that redefined their business.
But, you don't have take our word for it. Hear it straight from our world-class partners.
Why Sphere? Because Software Engineering is Our Core and Passion.
At Sphere, we pride ourselves on being a top-tier software engineering provider, delivering high-quality, custom software solutions to clients across a range of industries. With our team of experienced engineers, project managers, and quality assurance professionals, we're dedicated to helping our clients achieve their business goals by providing innovative, reliable, and cost-effective software solutions.
We use the latest technologies and development methodologies to deliver exceptional results. We invest heavily in research and development to stay up-to-date with emerging technologies and trends, and we use this knowledge to develop software solutions that are both cutting-edge and effective.
We focus on collaboration and communication. We work closely with our clients to understand their unique needs and goals, and we strive to build strong relationships based on trust, transparency, and open communication. Our team of experts will work closely with your team to ensure that your software solution is designed, developed, and delivered to your exact specifications, on time and within budget.
Finally, our dedication to quality and customer satisfaction is unrivaled. We have a rigorous quality assurance process in place to ensure that our software solutions meet the highest standards of quality and reliability, and we're committed to providing exceptional customer service and support throughout the entire project lifecycle. Our clients can rest assured that they're getting a software solution that's not only effective and efficient but also backed by our unwavering commitment to excellence.
Contact us today to learn more about how we can help your business achieve its goals through our engineering solutions.
Talk With Our Team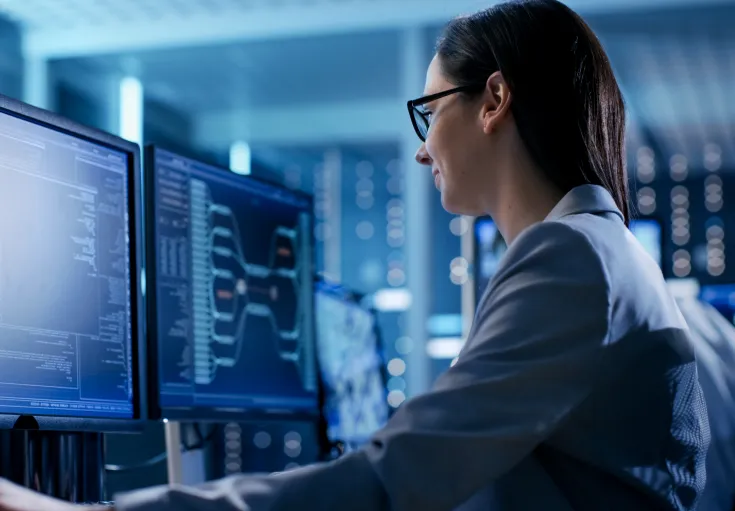 Trusted, Global Developers for Companies Around the Globe
When engaging a typical development company, you may just get a mixed bag of developers that barely work for the skillset required for your custom solution. But, with Sphere, we work as a trusted partner should: matching the best development talent from around the world to your company's software environment, team, budget, timelines and more.
Here are a few key reasons why Sphere Partners has been trusted for more than 15 years:
Expertise: We have unparalleled expertise building scalable custom solutions to help you launch new products faster, optimize resources, maximize ROI and gain competitive advantage.

Simplicity:

We're flexible, easy to get started with, and ready for your project. From initial team setup to deployment and maintenance, we'll ensure we meet your needs.

Satisfaction: Client satisfaction is our top priority – we will do everything we can to

accelerate

your business, remove technical constraints and eliminate bottlenecks.