Financial Services Technology Consulting
Innovative Technology for the Future of FinTech

Sphere Enables FinTech Companies to Strategically Overcome Challenges in Maximizing Operational Efficiency and Modernizing Technology.
Technology is constantly evolving. To keep up in a fiercely competitive market, banks and financial institutions must meet customer demands for innovative technology, and improve operational efficiency to save on costs, while satisfying changing regulatory demands.
To be effective, banks and financial institutions need strategic insights on how to enhance their technology stack to improve operational efficiency and become future-proof for continuous innovation. That's where Sphere comes in. Our experienced team of FinTech mobile innovation experts combine traditional financial services business with innovative mobile-first engagement technology. Today's modern consumers expect every service to be optimized on their mobile devices. Your FinTech business is no exception. Stay focused on your core business while we enable you to deliver a mobile user experience to extend your FinTech solution. Our cross platform approach ensures consistency for the users regardless of the device, including web, iOS and Android.
Request a consultation to learn why financial services and insurance companies consistently turn to Sphere for their most complex challenges in maximizing operational efficiencies and modernizing technology.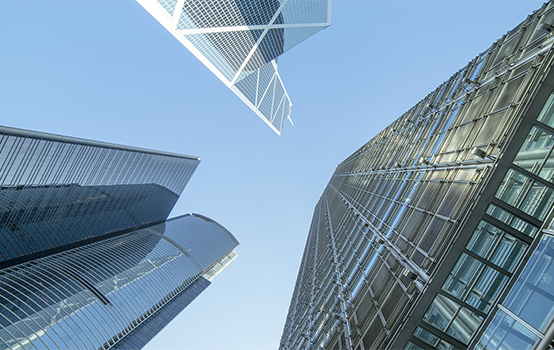 Core Capabilities for Future-Ready FinServ Technology
User Experience
Get granular insights into user's friction-points of your web and mobile platform, ensuring a smooth and error-
free signup and usage experience.
Omni-Channel Support
Modernize your brand and enable your customers to transition seamlessly between a desktop, mobile device or
tablet to access services on their terms, consistently and efficiently.
Limitless Design
Leverage best of breed technologies to design aesthetically intuitive interfaces leveraging secure, cloud-based platforms with access to limitless resources and potential.
Integrations
Integrations with third-party partners and vendors, and custom integrations using REST APIs, are a necessity.
Compliance Regulations
We select a sound tech stack that enables your business to adhere to current and new regulatory compliance mandates.
Data Analysis
Sphere strategically advises financial institutions on improving their data and IT infrastructures.
Business Intelligence
Create KPIs and UI widgets to provide business critical information to your users including real-time analytics across financials, orders, customers, and opportunities
Mobile App Development
Custom script creation including event Scripts, client scripts, scheduled scripts, Map/Reduce, or RESTLets. We'll help you create the most appropriate tool for the job.
Modern Debt Collection
Integrate modern automated tools to recover debt — faster than traditional methods.
Case Studies

Find out how leading fintech companies like Enova Financial, partnered with Sphere to maximize operational efficiencies and modernize technology.
OneMain Financial Automates End-to-End Mobile Test for Popular Loan App
Learn how OneMain Financial implement end-to-end mobile test automation to ensure continuous delivery of their mobile app.
Enova Enlists Sphere to Develop CashNetUSA app for Android and iOS
Learn how Enova developed their CashNetUSA app for Android and iOS, as well as a set of mobile APIs, with the help of Sphere Software.
Financial Technology Company Achieves Ability to Scale with NetSuite
Financial Technology companies look to lower operating costs to adding new revenue streams. Read how we streamlined operations with NetSuite.
CreditNinja Successfully Integrates Third-Party Services to Online Application
Learn how Sphere Software helped CreditNinja integrate third-party applications to enable accurate data fetching and storing.
"Sphere works with the client to custom tailor a solution…
They not only built the infrastructure – but trained our folks on how to use it."
– Sergio Rabiela, VP of Engineering, OneMain Financial

Why Sphere? Over 15 years…and Counting.
We understand the needs of banks and financial institutions. With over 15 years of experience, we've been able to help clients optimize operational efficiency and modernize their technology solutions.