Technical Due Diligence Consulting / M&A
We bring over 20 years of technical due diligence and code review experience to provide an unbiased assessment of your M&A target's tech stack, software architecture, security, and technical debt to identify and assess risks. And if you are looking to be acquired, we help you get ready ensuring you're prepared and investors have the answers they are looking for.
Technical Due Diligence Questions YOU Should Be Asking: A Short Checklist
Is your acquisitions team making the proper effort to ensure the safety of your investment? Are you prepared to answer these questions if you're priming your software or company up for potential acquisition? These are some of the biggest questions we ask our partners as in every due diligence preparation process we manage.
Which risks exist as a result of how the software was written and architected?
What is the value of the existing code and how well does it fit with other code currently in place?
Can the system scale?
Are there flaws in the system?
Do points of failure exist?
What security vulnerabilities exist and based on future integration plans – do the security flaws impact future integration?
How complete is the documentation? Is it understandable?
Are the change management and release management processes sufficiently mature and robust?
What is the technical maturity of the development team?
The 5 Pillars of IT Due Diligence
IT and Tech Due Diligence consists of five aspects that are present in every technical due diligence process. No matter the size or industry, Sphere's due diligence approach involves examining these aspects to identify areas of opportunity, weaknesses and risk.
PROCESSES

Examination of internal development processes to assess the team's capability to continue building product, respond to issues, and function as an asset.
TECHNICAL DEBT

Perform code-level analysis and identify measurable aspects of technical debt using a variety of analysis metrics such as complexity, duplication, over-rides, etc.
CODE REVIEW

Identify high-level security risks that are visible during application code reviews, analysis of static code, review of third-party vendors (cloud accounts, APIs), and other security governance
SKILLS REVIEW

Interviews with top members of target firms technical team to understand proficiency. Group and one-on-one interviews are conducted with leadership and key team members.
IP REVIEW

High-level analysis of the software with an eye toward identification of intellectual property risks and associated vulnerabilities.
5 Critical Steps in a Technical Due Diligence Process
How to protect your acquisition from the wrong technology fit
How Does Due Diligence Consulting Protect Your Business Against a Bad Acquisition?
More than $2 trillion is spent on M&As every year, yet the failure rate is 70%-90%. Acquiring based on technology is an incredible source of capacity, competitiveness, innovation, quality, and agility—one that can be a competitive differentiator for your company. But it can also be the reason for failure.
Does your acquisition software coordinate workflow, customer service, builds loyalty, and tracks KPIs? Does your acquisition target create products or control production, stock management, marketing, sales, and distribution? Most organizations are driven, sometimes almost solely by their software; which further exemplifies the importance of technical due diligence and ensuring your software acquisition is the correct investment for your business.
To protect your acquisition from the wrong technology fit, Sphere's team of due diligence consulting experts work closely with your M&A team to provide an unbiased evaluation of your potential target.
Why Choose Sphere as Your Technical Due Diligence Firm? Because You Can Trust Us.
Today, every company is a "software" company. We can help you understand what you are buying, before you buy it. We specialize in high-level assessments of a target firm's software development maturity, architecture, and processes, as well as a complete technical debt assessment to ensure complete software due diligence.
And, as investors ourselves, we evaluate hundreds of companies each year. Using this research and experience, we provide a unique perspective for companies considering acquisition as a means of growth.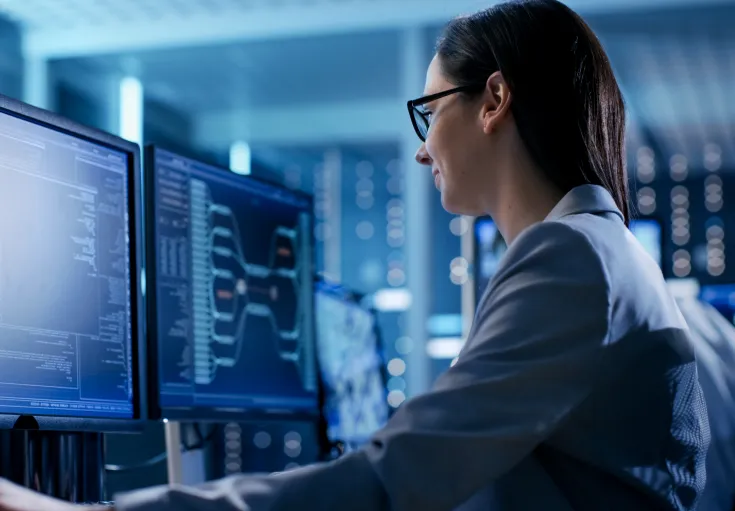 Trusted, Global Software Developers for Companies Around the Globe
When engaging a typical software development company, you may just get a mixed bag of developers that barely work for the skillset required for your custom solution. But, with Sphere, we work as a trusted partner should: matching the best development talent from around the world to your company's software environment, team, budget, timelines and more.
Here are a few key reasons why Sphere Partners has been trusted for more than 15 years:
Expertise: We have unparalleled expertise building scalable custom solutions to help you launch new products faster, optimize resources, maximize ROI and gain competitive advantage.

Simplicity:

We're flexible, easy to get started with, and ready for your project. From initial team setup to deployment and maintenance, we'll ensure we meet your needs.

Satisfaction: Client satisfaction is our top priority – we will do everything we can to

accelerate

your business, remove technical constraints and eliminate bottlenecks.
Increase the ROI of Your Potential Investment with Tech Due Diligence
Fill out the contact form and one of our Client Partners will be in touch right away.
---
Our experienced developers and analysts have experience with working with some of the world's largest companies to provide accurate software assessments.