World-Class IT Staff Augmentation
Sphere Partners' core has been and always will be its team augmentation. Optimize your team with our best-in-class full-time developers, designers, project managers and more. And, as your trusted partner, each of our IT staff augmentation experts are trained in-house to work specifically to your requirements.
CREATE YOUR SPHERE TEAM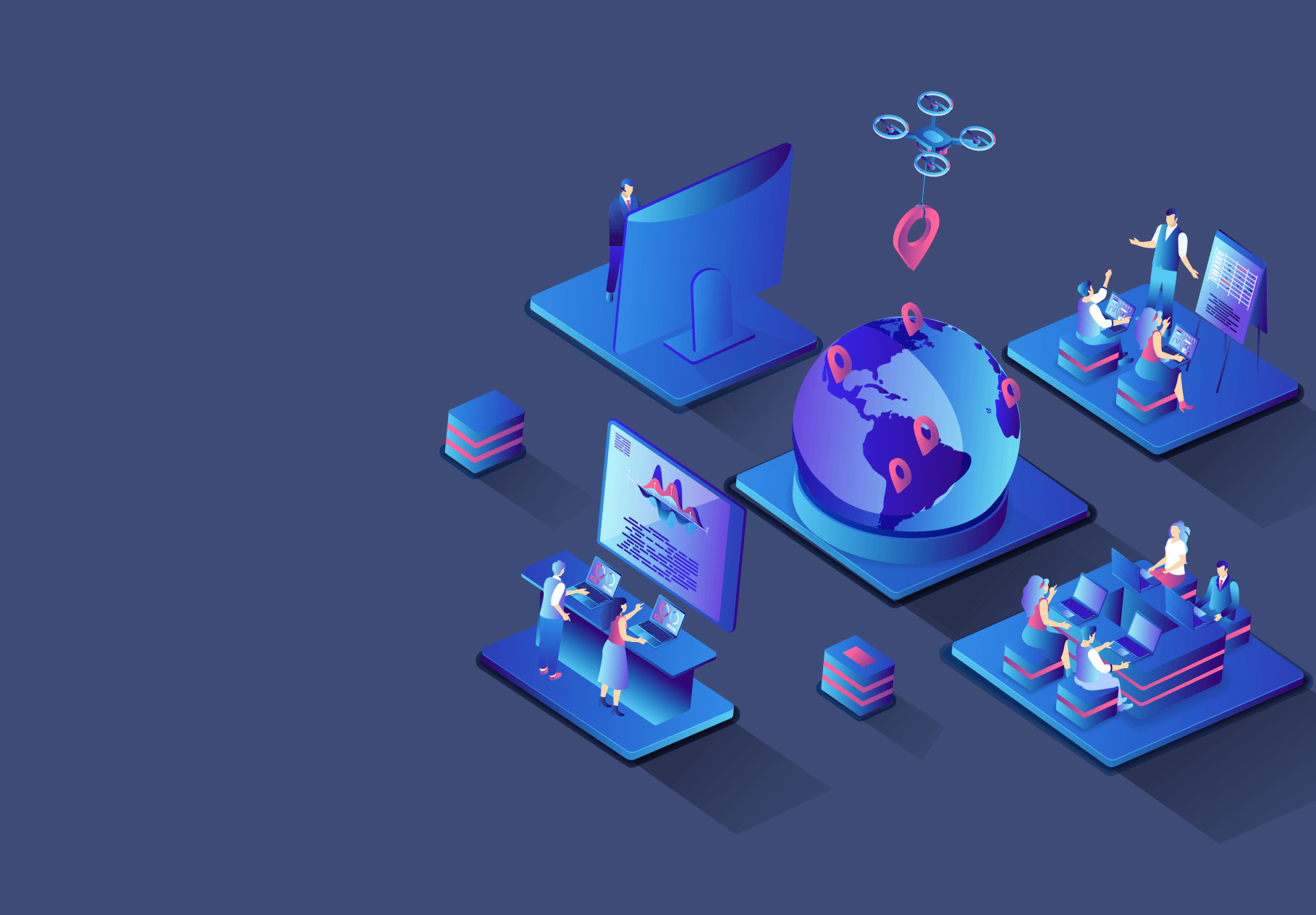 Advantages of Offshore & Remote Staff Augmentation
At Sphere Partners, we offer on-demand IT staff augmentation services that satisfy any business's technological needs and provide various benefits. Aside from bulking up your innovation team, augmenting your staff can provide numerous other advantages:
IT Staff Augmentation Companies Help You Save Time & Money
Training internal full-time staff members or new hires can be a timely process, and hiring new talent can be quite costly. Staff augmentation guarantees you're putting an experienced candidate in the seat, bypasses lengthy HR practices for finding the right fit, and provides project managers more control during the hiring process.
An IT Staff Augmentation Firm Helps To Avoid Internal Conflict
Fully outsourcing projects can create tension and bitterness amongst your team. Combining the talents and knowledge of both internal staff and augmented staffers will give you the best of both worlds. After all, your internal members are essential for keeping a grounded understanding of the objectives for your business and stakeholders.
Effective IT Recruitment Services Help To Limit Risk
Because not nearly as many internal resources are being spent on staff augmentation, the benefits almost always outweigh the risks. Augmented employees are contingent workers. If your objectives are not being met, just know there is no long-term commitment, and that employee can be quickly and easily replaced with new talent.
Sphere's Global Team Augmentation Development and Technical Talent Network
Sphere's global team augmentation partners are experts in their various fields, with specific skill sets to get even the most challenging projects done simply and effectively. Assemble the team you need from our deep and diverse IT staff augmentation talent pool.
Developers
Our full-stack, back-end and front-end developers are experts in various coding languages and can operate within the most stringent timelines and policies.
Designers
UI/UX designers for software and mobile applications, websites, MVP's and more. From static screens to dynamic interactions, our designers bring your vision to life.
Project Managers
Scrum masters, technical and supportive project managers of every type; experts in various project management tools, waterfall/agile frameworks.
Data Professionals
SQL, Python, BigQuery, Tableau and more. Providers of data analysis, engineering, visualization, migration services and cybersecurity solutions.
Product Managers
Digital product managers with industry expertise in various areas. Drives your offering from ideation to creation.
Business Analysts
Azure DevOps, microservices offerings and more—reports on process and data flows, technology research, efficiency optimization.
Teams on Demand: Is Staff Augmentation the Right Choice For You?
How to decide between hiring models
Is Team Augmentation the right choice for you?
Across every industry, staff shortages are a central problem. And, it's creating some serious challenges for small to medium-sized businesses with limited resources.
As a potential solution, you might have heard about different hiring models and wondered what the difference is between them and other types of talent sourcing. If you're curious about staff augmentation, staffing companies, or team augmentation and how they all differ from hiring a temp or a consultant, you've come to the right place.
We've created an eBook that explains the pros and cons of each hiring model, so you can best determine for yourself how to get your projects on the table done. You'll learn the definition of staff augmentation and its key benefits along with "Who is staff augmentation for?" and other important questions. Gain insight into the pros and cons of different staffing models and dispel myths around staff augmentation.
Download it for free today!
Global IT Staff & Team Augmentation Solutions
Our core expertise is to match diverse, globally-sourced talent to the specific and complex needs of our clients. Whether it's a full-stack developer that can work seamlessly with your proprietary code base, to a designer that can create beautifully effective user interfaces leveraging cutting-edge practices, you're simply getting the best resource from the world.
But don't just take our word for it. Hear it straight from our world-class clients.
Team & Staff Augmentation Engagement Models
Need a development team staged quickly and effectively? Our expert recruitment team handles the hiring process for you, based on your specific engagement needs. Our staffing models range from independently augmenting with your team, to creating a turnkey project/satellite team directly reporting to your product owner.
Technical Staff Augmentation Meets Innovation
Businesses that utilize staff augmentation are reaping most of the rewards early on compared to businesses using outdated processes. One of the biggest reasons why more and more large enterprises are failing at innovation is because their processes are too slow and too calculated.
Where startups succeed is by taking risks and moving quickly on ideas they feel are innovative, and staff augmentation is one of the most innovative and modern ideas available.
If there's one thing our Sphere Software teams have learned about innovation, it's that one size does not fit all.
Want to learn more about Sphere's IT Staff Augmentation services? Get in touch today.
Trusted, Global Software Developers for Companies Around the Globe
When engaging a typical software development company, you may just get a mixed bag of developers that barely work for the skillset required for your custom solution. But, with Sphere, we work as a trusted partner should: matching the best development talent from around the world to your company's software environment, team, budget, timelines and more.
Here are a few key reasons why Sphere Partners has been trusted for more than 15 years:
Expertise: We have unparalleled expertise building scalable custom solutions to help you launch new products faster, optimize resources, maximize ROI and gain competitive advantage.

Simplicity:

We're flexible, easy to get started with, and ready for your project. From initial team setup to deployment and maintenance, we'll ensure we meet your needs.

Satisfaction: Client satisfaction is our top priority – we will do everything we can to

accelerate

your business, remove technical constraints and eliminate bottlenecks.
Interested in our On-Demand IT Staff Augmentation Services?
Fill out the contact form and a Client Partner from our on-demand staffing team will be in touch right away. We mean it!
---
Our experienced consultants and engineers are ready to help you design your solution, scale your capabilities, eliminate technical bottlenecks, and accelerate speed to market.