Technical management consulting  – maximize your investment in technology without losing sight of the big strategic picture
Technology is instrumental in driving business growth and creating more efficient processes that contribute to increased productivity.
Sphere's technical management consultants understand how your business operates, know how to ask the right questions and, more importantly, how to listen so we can help you solve your business challenges based on the specific needs of your business and industry.
By combining industry and business knowledge and business savvy with our full range of IT and software development services, we're able to assess complex situations, devise effective solutions, and implement them for you quickly, intelligently, and cost-effectively. Sphere's technical management consulting professionals average 20+ years of technical AND business experience.  
Want to talk to our technical management consulting team?
Sphere solves your toughest business challenges by providing unmatched services in strategy, consulting, digital, technology and operations to growing mid-market companies. We partner with fast-growing companies build beautiful software that transforms industries in a demanding new digital world.
Strategy
To remain agile, mid-market companies must improve core while building new transformation capabilities. Sphere enables leaders to act with speed and confidence — so they can not just survive but also thrive in today's competitive landscape. 
Innovation R&D
Traditional R&D is seldom enough to keep pace. Let Sphere help you build your R&D team with access to world-class talent across the globe. Through research, incubation, rapid prototyping and more, Sphere helps you connect the dots.
Application Strategy
Complex application landscapes—monolithic code, legacy systems, plus a mix of digital and SaaS—eat IT resources. Sphere's approach to application innovation helps you reinvent your stack and make use of emerging technology then grow with speed and agility.
Innovation Centers
Sphere delivers innovation at scale. Development centers around the world provide access to hard-to-find talent. Build amazing teams fast. Scale, eliminate capacity roadblocks by leveraging our world-wide and world-class recruiting activities.
Consulting
Sphere's ability to identify and scale opportunity relies on our proven innovation model — diverse teams of business, industry, and technical experts that helps clients pilot and adopt new technologies that spark transformation.
Digital
Sphere helps clients pivot from thinking about digital to being digital.  Let us help you architect and build interactive experiences that captivate customers with smart, connected products, services, and teams.
Sphere Ventures
Sphere partners with growth-stage companies. Sphere partners with and invests in growth-stage companies that create innovative technologies, eco-systems, and processes.
Rapid POCs
Research and incubate new concepts quickly. Sphere and our network of strategic relationships can help you rapidly incubates new product concepts through applied R&D projects that have a significant near-term impact on your businesses.
Your Vision. Our Strategic Advice. Your Success.
Are you ready to accelerate success, shatter technology constraints, remove technical/staffing
bottlenecks, drive new revenue and mitigate the risk of growth?
As your business grows, you'll need a technology partner as flexible as you are. That's where we come in.
Sphere's engagement models are simple and adaptable – everything we do is designed to
accelerate your business and remove technical constraints and staffing bottlenecks.

WHY SPHERE?
Sphere brings business knowledge together with amazing software development teams.  Known for our ability to execute at speed, we combine our business and technology acumen with insight informed by analytics. Our technical management consultants work with clients to identify clear, actionable paths to competitive agility.

DEDICATED TO YOUR SUCCESS
Our customer satisfaction and client referral rates are among the highest in the industry. Our work is not done when we complete your project — we are always on standby to provide additional support.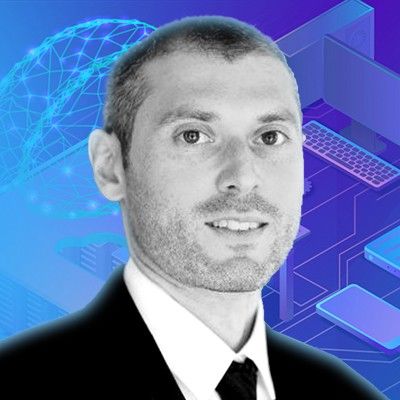 The technology arena is moving incredibly quickly. Therefore, I believe it's important to bring experts together to discuss, debate, and exchange ideas to help us all navigate the rapidly changing landscape. We organize and sponsor TechDebates.org to accomplish...