Digital transformation – let us help you define a clear strategy, avoid potential risks, and accelerate progress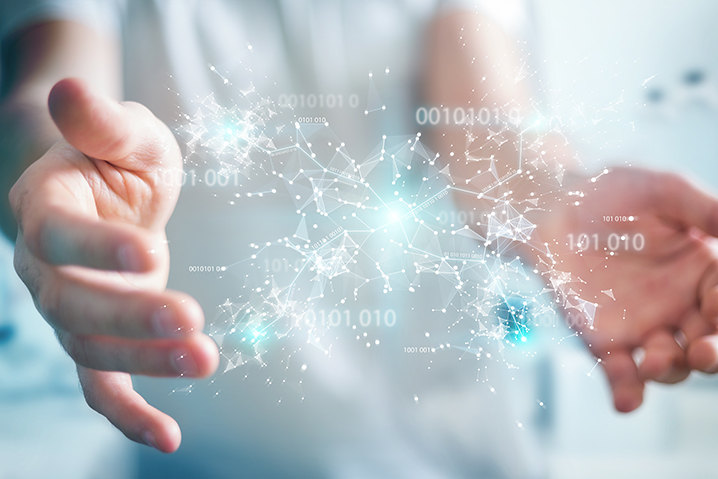 Digitization is nothing new.
However, new emerging technologies are changing business models, forcing CEOs and executives to adapt quickly in order to compete. Artificial intelligence and chat bots, blockchain, new automation, APIs, and predictive analytics are all having a tremendous impact across industries at every organizational level. From internal processes (such as updating ERP) to how companies work with clients and partners, all areas of business are being affected.
While digital transformation can make significant improvements to product development, customer service, and customer experience – it can also create efficiencies, drive productivity, innovation, and ultimately help grow your bottom line. Before you make the investment, you need a well-planned and clearly defined strategy to avoid potential risks and pitfalls.
Because faster and better isn't that easily achieved.
What Digital Transformation Means For You
As Netsuite developers and consultants, Sphere provides deep knowledge and expertise in the digital ecosystem, emerging technologies, engineering, design, development, and business. Sphere Software helps CEOs and Executives take their companies to the next level by offering capabilities in these areas:
Creating value with NEW Business Models
Achieving results with New Technologies
Reimagining Customer Experiences
Building Company Digital Competencies
Understanding Digital Transformation
When we work with clients, we approach digital transformation by tackling these three key challenges:
Digital Growth & Customer Experience
Helping companies identify new growth opportunities by taking advantage of new cutting digital technologies and then implementing them to capture the opportunities and drive revenue, customer satisfaction, and brand loyalty.
Operational Efficiencies
Stabilizing the core with Netsuite ERP and other platforms then leveraging new technologies to empower employees, speed up and streamline processes, improve productivity, create efficiencies that enable businesses to scale.
Business Model Optimization
Automation, merging data and processes to uncover key insights and analytics, business and IT integration, strategy, design and solution development that prepares your business for the future.
Our Work
We work with companies around the world, ranging from enterprise to funded start-ups to provide the latest digital solutions that address your biggest concerns and deliver real results. We do this based on your company's individual needs, so we create a strategy and solution.
Increase in revenue with little investment in 30 days
Increase in incremental revenue
Increase in employee productivity
Increase in efficiencies for customer service representatives