Technical Staff Augmentation
IT recruiting (posting jobs, sorting through resumes, interviewing, etc.) takes too long. Delays cause bottlenecks and delay product launches. Imagine what you could do if you had the talent you needed…when you needed it.
Seamless integration with your existing in-house team
Our experts are ready to fill knowledge gaps to help your team achieve its goals, or add resources to support on-time delivery for large scale development efforts. Because we are not a staffing agency or a recruiter, you can hire our engineers to work alongside your team on-site, or remotely from any of our global development centers at a moment's notice. We're skilled at integrating seamlessly with your existing in-house team with our "Foundations" framework ( where we align with your objectives throughout the lifecycle of the project ).
Strengthen and support your in-house development team
Since our software engineers are Sphere employees, they've completed our rigorous screening, training, and mentoring process. You can rest assured that they're experienced team players who will be productive from day one. There are an infinite number of ways to utilize Sphere's development expertise to strengthen and support your in-house development team. The diagram illustrates a few of the most common configurations of our augmentation services.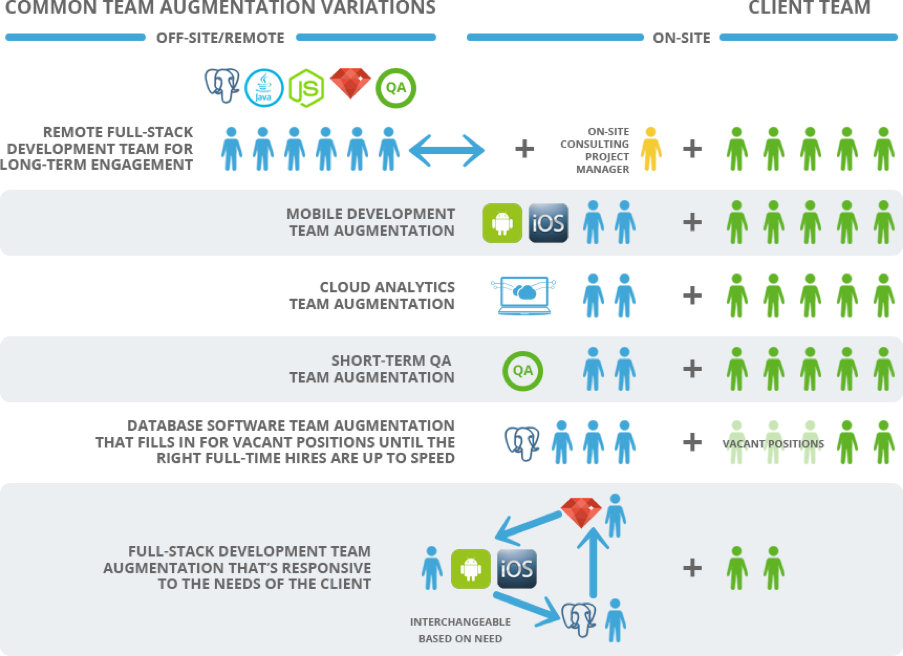 Augment & Expand Your Team With Our Experts

WE VALUE PARTNERSHIPS
We assess your unique situation, building a shared understanding of your goals and challenges. Using this knowledge, we collaborate with you to create customized solutions that will give you the edge against your competition.

WE ARE EXPERTS
Our team has over a decade of proven experience, from groundbreaking startups to Fortune 500 companies. We have the skills to jump in at any stage of your process, delivering the results you need, fast.

WE ARE DEDICATED TO YOUR SUCCESS
Our customer satisfaction and client referral rates are among the highest in the industry. Our work is not done when we complete your project — we are always on standby to provide additional support.