Client Testimonials
Check out what our clients have to say about working with Sphere Partners.

Ben Crawford
Senior Product Manager
Enova Financial
Chirag Pancholi
CEO
WiseMuv
Bruce Burdick
Director of Research & Development
Online Lender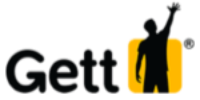 Boris Korenfeld
VP of Research and Development
Vladislav Yermolaev
B2C Back-End Team Lead
Timor Wienrib
Research and Development Team Lead

Alain Demour
Head of Product & Technology
Hilary Spencer
Senior Product Manager
Sheldon Gilbert
CEO, Proclivity Media
Steven Maloney
CEO, Pianoamigo.com
John Krauze
VP of Product, Nextcapital
Ntiedo Etuck
CEO, Your Guru
Joshua Stern
Co-Founder, Wine N Dine
Your Vision. Our Strategic Advice. Your Success.
Are you ready to accelerate success, shatter technology constraints, remove technical/staffing bottlenecks,
drive new revenue and mitigate the risk of growth?
As your business grows, you'll need a technology partner as flexible as you are. That's where we come in.
Sphere's engagement models are simple and adaptable – everything we do is designed to
accelerate your business and remove technical constraints and staffing bottlenecks.