Our Partnerships Strengthen Our Clients
By establishing long-term strategic partnerships with leading organizations, we ensure our clients receive the best solutions, insights, training, and support. We have built close working relationships with these partners by consistently achieving their high standards of excellence.
Let's talk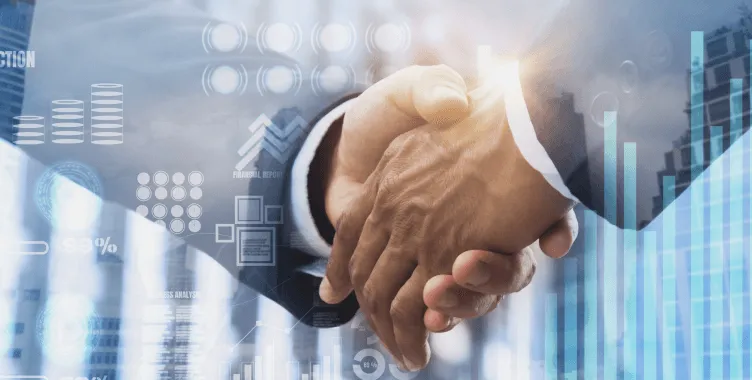 Platform Advisory Service
If legacy systems are slowing your growth, Sphere can help. Let us show you how to pivot intelligently to new technology while modernizing legacy IT. We can assess your requirements, define a technology strategy, build a business case for change, and provide a technical roadmap for the entire implementation.
Partner with Sphere to apply new technology to address your biggest business challenges, streamline your core business, then build and scale new offerings with agility. Take advantage of Sphere's strong partnerships with companies such as SAP, Salesforce, Google, AWS, Microsoft, Oracle, Netsuite, and more.
Strategic Partner Solutions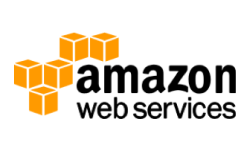 With over 70 product offerings, AWS allows its users to obtain large-scale computing capacity without investing in a physical server farm. The result is scalable, cost-effective infrastructure that complies with the industry's highest security standards. Amazon's wide range of services includes: computing, storage, networking, database, analytics, application services, deployment, mobile, networking tools, and tools for the Internet of Things. Need to build a team that can help you design a custom solution that aligns with your business goals? Get in touch today.
More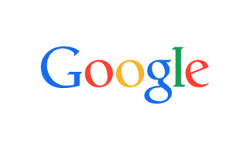 Sphere knows how to navigate the digital landscape and deliver sustainable value creation from your data. We can help you enable strategic, data-driven decision making at every level of your organization and leverage the latest digital technology, thinking and approaches. Some of the world's most innovative brands, work with Sphere to analyze and improve their digital marketing efforts through intuitive data solutions from Google. Our specialty is advanced technical implementations of Googe Analytics, and building/migrating to the Google Cloud Platform.
More

Do you need help with your NetSuite initiatives? Sphere is an experienced NetSuite development firm and your one-stop shop for end-to-end NetSuite services. Sphere provides NetSuite consulting services, including implementation, customization, training, and support. Get the most value from your NetSuite investment, whether you're just getting started with the implementation or updating your current NetSuite configuration. Sphere can help you integrate your NetSuite enterprise resource planning system with your existing infrastructure.
More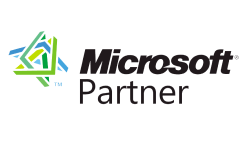 Home to a vibrant, open-source community of over 6 million developers, Microsoft's .NET framework offers a simple, direct approach to programming with its integrated tool set. Our team has extensive experience with .NET as well as Microsoft Azure. Trusted by numerous Fortune 500s, Azure allows users to build, deploy, and manage applications through Microsoft's global network of data centers. We are adept at performing migrations, transferring the data from existing warehouses to the secure Azure SQL Data Warehouse.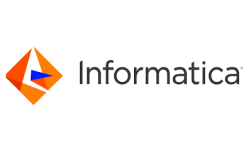 Sphere is partnered with Informatica - the world's leader in Enterprise Cloud Data Management. At Sphere, we recognize a generational market disruption in data is underway. We are entering Data 3.0, where data powers digital transformation, and we're prepared to help you intelligently lead-in any sector, category or niche. Our partnership with Informatica provides you with the foresight to become more agile, realize new growth opportunities, and create new inventions.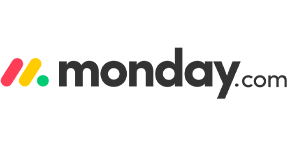 monday.com is a customizable work OS where teams create and shape workflow apps to plan, run, and track their processes, projects, and operations. As a cloud-based SaaS platform, monday.com facilitates a more efficient and intuitive way to manage teams and organizations of all sizes. The platform connects people to processes and systems, empowering teams to excel in every aspect of their work while creating an environment of transparency in business.The platform fits any business vertical and is currently used by over 100,000 paying organizations around the world, from over 180 countries.
More

Acumatica is the Cloud ERP, the enterprise solution customized for a wide variety of industries. From manufacturing to commerce, Acumatica is tailor-made for midmarket growth businesses and enterprise branch offices. Intuitive tools give you one solution to run your entire business, delivering automation without complexity, compliance without rigidity, continuous improvement without unpredictability. All your data is connected and at your fingertips, with no irrelevant functionality or inflexible processes to bog you down. Acumatica is also ranked highest in user experience and usability, which makes it easy to drive adoption and collaboration across your company.
More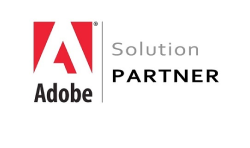 Sphere's engineers, user experience designers, creatives, project managers, and analysts are platform experts who know the specific patterns and practices of working with the Adobe technology stack. In addition to technology expertise, Sphere integrates multi-channel thinking and delivery to help brands use the Adobe platform to deliver unmatched digital customer experiences that help our clients stand out and compete. Let the sparks fly!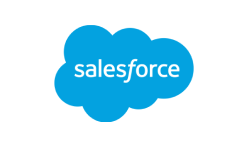 Our Salesforce.com experts provide all sorts of development, customization, integration & migration services. Having operated globally since 2005, our certified professionals have helped clients to achieve their business objectives through implementation, custom development, migration, integration, and support. Sphere's Salesforce.com services are all about cost-effectiveness, close collaboration, efficiency gains, and process improvements! We will deep dive into your existing processes, practices & systems, understand your pain points, strategize, consult, recommend routes for efficiency gains, take alignments and then build Salesforce to support your unique processes.
More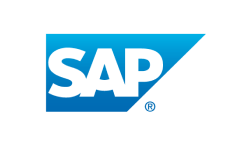 Skilled SAP consultants are in high demand. Sphere's extensive team of experienced consultants are available to augment internal support and project teams. In addition to our in house resources, we have longstanding relationships with senior consultants that have worked with Sphere teams for multiple projects and initiatives. In situations that require unique skills we know where to find exactly the right specialist consultant and/or partner for your project.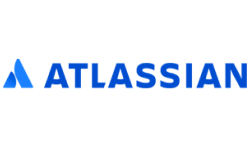 With its issue-tracking application, Jira, and its team collaboration product, Confluence, Atlassian helps over 60,000 users leverage their Agile methodologies. A versatile product suite, Atlassian offers solutions for chatting, collaboration, planning, forecasting, value-driven prioritization, and transparent execution. Additionally, it provides a wide array of add-ons that span every conceivable field. Unlike other software consultants, Sphere assesses your company's unique needs, building a custom Atlassian solution that will seamlessly integrate into your environment.
More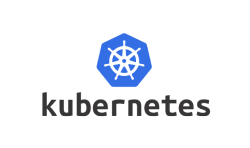 Originally developed by Google engineers, Kubernetes is an open-source system for automating the deployment, scaling, and management of application containers. By grouping these containers into logical units, Kubernetes aids with management and discovery. Additionally, Kubernetes automatically handles networking, storage, logs, and alerting for each container. Our team can train you on Kubernetes best practices, and help you implement supporting infrastructure.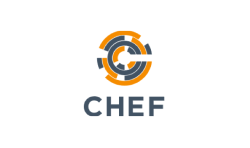 A powerful configuration management tool, Chef streamlines your company's servers, allowing you to transpose infrastructure into manipulable code. You can use this code to quickly adapt to your company's changing needs whether your infrastructure is in the cloud, on premises, or in a hybrid environment. Plus, Chef can easily integrate with cloud-based platforms such as Amazon EC2, Microsoft Azure, Google Cloud Platform, Internap, SoftLayer, OpenStack, Rackspace and more. In addition to setting up, testing, and securing your Chef configuration, our team can provide you with real-time analytics and notifications.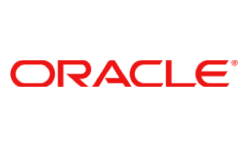 Rated the number one database for cloud scale simplicity, Oracle is unique in that it offers a complete, integrated stack for the cloud. Furthermore, its data management capabilities allow companies of all sizes to easily migrate their workloads. Oracle offers a wealth of supporting features, including instant analytics, rapid cloud scale, top-notch security, and complete data management. As an Oracle partner for over 11 years, our team has a distinct experiential advantage over the competition. Want to see the Sphere difference? Get in touch today.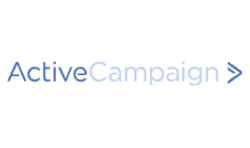 By segmenting your email list by interests, campaign interactions, and social media data, ActiveCampaign allows you to send highly targeted messages that drive action. Plus, ActiveCampaign automates your sales process, providing real-time notifications as leads move through your pipeline. Our experts use the behavioral and personal data from your sales prospects to fully automate your marketing channels.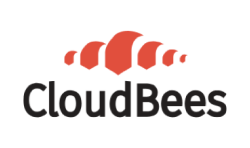 Home to a community of over 1 million users, CloudBees' Jenkins helps you accelerate your software development processes through automation. Jenkins manages and controls various parts of the software development lifecycle, including build, test, document, stage, package, deployment, static analysis, and more. Additionally, with over 1,300 plug-ins, Jenkins can easily integrate with almost any popular technology. Our team can set up your Jenkins solution on-premise or in the cloud while implementing continuous delivery practices. Want to meet our CloudBees experts? Contact us today.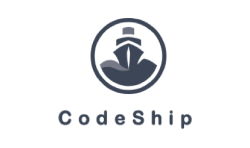 A leading continuous delivery platform, CodeShip automates the software testing and release processes. This results in shorter development lifecycles and a reduced risk of bugs. Additionally, Codeship keeps your team informed by providing real-time notifications if your tests fail. We have the expertise to create pipelines that automatically move your tested code from CodeShip to the appropriate staging or production servers.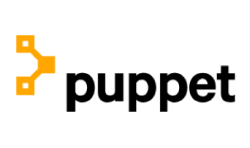 Puppet gives you a common language to define your infrastructure, making it easy to manipulate your system configuration. You can use Puppet to manage any IP-connected device, and to enforce security policies and traceability. Additionally, whenever you need to deploy a new server, Puppet can automate the provisioning process. Our strategic partnership gives us access to the latest best practices, making us uniquely qualified to help you develop, deploy, and maintain your infrastructure with Puppet. Ready to learn more?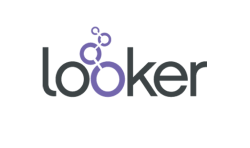 By providing full data transparency, Looker helps your team track progress, measure effectiveness, and ultimately make more informed decisions. Looker collects data from all sectors of your business, including sales pipeline, marketing analytics, customer data, user experience metrics, and more. We can manage this data with our business intelligence (BI) and extract, transform and loading (ETL) services, so you can focus on the metrics. How do you want to engage? With a full team or do you just need an expert to assist? Whatever your project, get in touch today to discuss specifics.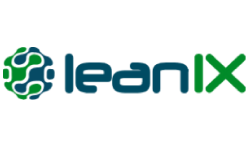 Employed by companies of all sizes, LeanlX uses a targeted data analytics process to uncover support gaps and redundancies in your application portfolio. Additionally, LeanlX gives you full transparency about the dependencies between your applications, helping you reduce complexities in your data management process. If you are looking for a LeanIX partner, our experts are here to help. For more information, connect today. We're trained to equip your staff with LeanlX best practices.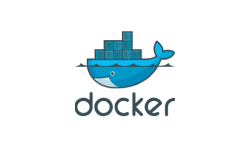 The world's leading container platform, Docker guarantees your software will always run the same, regardless of where it's deployed. When you develop with Docker, you don't have to install and configure complex databases or worry about switching between incompatible language toolchain versions. You can simply dockerize the app, pushing those complexities into containers that are easily, built, shared, and run. We can help your developers and system administrators integrate Docker into their DevOps toolchains. Send us a note and let us show you our Docker expertise.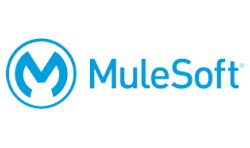 MuleSoft streamlines networks, using APIs to connect company applications, data, and devices. The result: faster app launch, shorter modification cycles, and increased security. According to a recent customer survey, app development teams that use MuleSoft increase their productivity by 70%. Our consultants will build a shared understanding of your goals and create a customized, results driven MuleSoft integration that aligns with your long-term strategy. Have a MuleSoft project or an idea you want to discuss? Talk to us.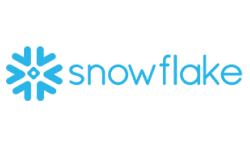 Conventional data platforms and big data solutions struggle to deliver on their fundamental purpose: to enable any user to work with any data, without limits on scale, performance or flexibility. Whether you're a data analyst, data scientist, data engineer, or any other business or technology professional, you'll get more from your data with Snowflake. Snowflake is the only data platform built for the cloud for all your data & all your users. Learn more about how we can help you implement Snowflake's purpose-built SQL cloud data warehouse. Have a Snowflake project or an idea you want to discuss? Talk to us.
More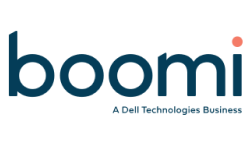 Accelerate your business. Connect everything, engage everywhere and run anywhere with Boomi's industry leading iPaaS platform. As an iPaaS leader and pioneer with 18,000 certified experts, and a growing, passionate community - Dell Boomi understands the market. Whether you're looking to unify data or achieve your business initiatives faster with Dell Boomi, we'll help you get there. Have a Dell Boomi project or an idea you want to discuss? Talk to us.
Learn how our strategic partnerships with these leading companies can help your organization.