Snowflake
Whether you're a data analyst, data scientist, data engineer or any other business or technology professional, looking to get more from your data warehouse, Snowflake is the solution you want to explore. Sphere Partners can fully support you in the implementation of Snowflake's purpose-built SQL cloud data warehouse.
Request your FREE Consultation!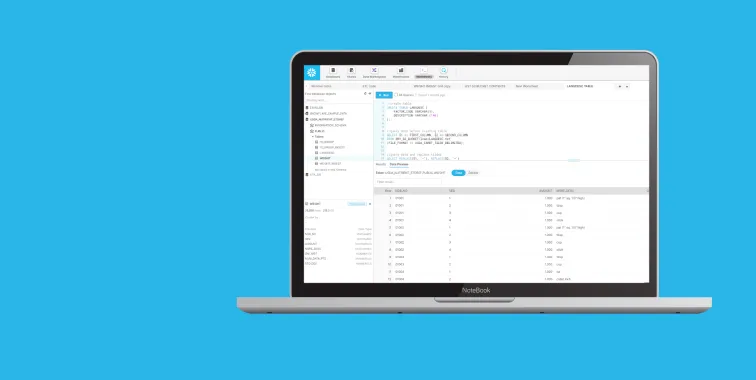 Snowflake is a cloud data warehouse providing full flexibility and scalability to load, integrate, analyze and securely share your data. The platform provides all benefits of cloud infrastructure, modern architectures design and full support for ANSI SQL. With Snowflake, you can make data-driven business decisions with access to just one trusted source for all your data. Not only does Snowflake offer cost-effective and near-unlimited storage, but it's also cloud agnostic and provides seamless scalability across AWS and Azure.
Snowflake Consulting
From implementation planning and proof of concept through to analytics, we offer the full stack of Snowflake consulting services. Our expertise in implementing modern data solutions make us the right consulting team for your business when choosing Snowflake.
Implementation Planning
We tailor our strategies to your specific project requirements to ensure your Snowflake implementation starts on the right track.
Proof-of-Concept
Our advanced Proof-of-Concepts help you to evaluate the perks Snowflake would bring to your business. And by choosing a project that provides business insights, the value that Snowflake will bring to the organization is shown in just a few weeks.
Custom Integration
Your ETL structure workflows don't need to fundamentally change - through our custom Snowflake integration, you can keep your structure workflows in place.
Data Architecture & Pipeline Design
Your data architecture needs a revamp? You can streamline your data pipelines by requesting for us to improve the layers of your data architecture.
Analytics & Business Intelligence
Through a Snowflake analytics & business intelligence integration with cloud and on-premise databases and analytics tools, you will have access to a single source of truth for historical data, predictive & prescriptive results and training data to develop your ML models.
Snowflake Consulting
Sphere Partners offers Snowflake consulting for implementing Snowflake's SQL data warehouse. Our Snowflake consulting experts help business owners understand what data warehouse is better for their business than others and assist in implementing the purpose-built SQL data warehouse. Find Snowflake consulting experts to help you implement a SQL data warehouse or other data platforms so you can make data-driven business decisions today.