Snowflake vs Redshift: What Data Warehouse is better for your business?
It seems like just yesterday that big data and analytics were the buzzwords among sales industries riding the wave of cloud-based technological advancement. Now big data and analytics are the driving force behind virtually every organization.
Within just a few years, the amount of pure, raw data, generated within seconds has grown substantially right before our eyes. This has led to the need for data warehouse technology that can efficiently manage all the incoming data. More specifically, the need is for enterprise-level cloud-based technology.
Data warehouses have become a critical component in leveraging data to gain deeper business and customer insights. There are also plenty of big names to choose from, including Snowflake and AWS Redshift.
To learn more about Snowflake vs Redshift, and how to choose between the two for your data warehouse, keep reading. Don't hesitate to contact our trusted team if you have any questions.
What is Snowflake and AWS Redshift?
If you have ever used Snowflake ETL or Redshift ETL, then you're already aware of how similar the two services are. Both data warehousing systems are extremely powerful and are equipped with robust features for data management.
Something to consider is that in the Snowflake data warehouse, compute and storage are completely separate, and the storage cost is the same as storing the data on AWS S3. But AWS addressed this issue by introducing Redshift Spectrum, which allows querying data that exists directly on S3, but it is not as seamless as with Snowflake.
However, there are plenty of differences that will make up the deciding factor on which data management warehouse service is right for your organization. To choose the right one, you'll need to compare all of their features, costs, integrations, security, and maintenance.
The Difference Between Redshift and Snowflake
Let's start with a little overview of the two services:
Snowflake Data Warehouse

Snowflake is a powerful, cloud-based warehousing database management system. It follows a Software-as-a-Service (SaaS) model in that it's an analytic warehousing service for both structured and semi-structured data.
In other words, it's not built as an addition to an already existing database or software platform. Instead, AWS Snowflake uses a structured query language (SQL) database engine with an architecture specifically designed for the cloud.
Compared to traditional data warehouses, Snowflake is incredibly fast, flexible, and user-friendly.
AWS Redshift Data Warehouse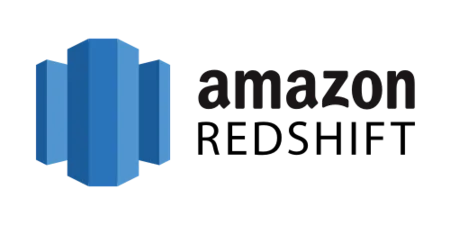 Redshift is a cloud-based and fully managed data warehouse service that runs on a petabyte-scale. The service is part of a larger cloud-computing platform run by Amazon Web Services (AWS) and it allows you to use your data to gain new business and customer insights—in a nutshell.
The Redshift data warehouse can be easily integrated with your business intelligence tools (BI) so that all you have to do is extract, transform, and load (ETL) your data into the warehouse service to get started. The service typically starts you off with a few hundred gigabytes of data, allowing you to easily scale up or down as needed.
To begin using Redshift, you have to work with a set of nodes referred to the Redshift cluster. Once you appropriately allocate the cluster, you can begin uploading your data sets to run data analysis queries and start making better business decisions.
Things to Think About with Snowflake vs Redshift:
As we've mentioned above, Snowflake and Redshift are incredibly similar. However, their differences are quite significant. To make the proper comparison between the two, you have to look at their integrations, costs, maintenance, security, and features.
Here's what you need to think about before making your decision:
Redshift vs Snowflake Ecosystems and Integrations
The starting line is what you're already working with.
If you're currently working with AWS, it'll be much easier to integrate the Redshift data warehouse. Redshift can integrate with a variety of AWS services, including Cloudwatch, Schema Conversion Tools (SCT), Kinesis Data Firehose, SageMaker, Glue, EMR, Athena, Database Migration Service (DMS), and more. 
Of course, Snowflake also offers on-demand functions within the Amazon marketplace. However, Snowflake doesn't have the same integrative functions which can make it difficult to use with some of the above-listed tools like Kinesis, Glue, Athens, and so on.
On the other hand, Snowflake does offer some unique integration points including IBM Cognos, Informatica, Power BI, Tableau, Apache Spark, and Qlik, to name a few.
As you can see, both warehousing services come with some pretty extensive integrations and reputable ecosystem partners. However, it seems that Redshift is much more established compared to Snowflake and would make your entire data transition much easier if you're working with AWS already.
Redshift vs Snowflake Pricing
One of the greatest differences between Redshift and Snowflake is their pricing models. Redshift is much more affordable than Snowflake when it comes to on-demand pricing. Redshift also offers one-year and three-year Reserved Instance (RI) pricing which allows a subscription type of deal so customers can save money.
Additionally, Redshift charges per hour and per node, while Snowflake charges per warehouse and usage pattern. Snowflake's pricing model is actually a little confusing, especially since storage is decoupled from their computational warehouses, which means customers are billed separately for their data storage and warehousing.
Snowflake also offers seven levels of their computational warehouse services, otherwise known as "clusters." The clusters are based on a dynamic pricing model which allows for flexibility and resizing, which helps customers save money. However, when you compare the two services at cost in each increment of service, Redshift comes out to be at least 1.3 times more affordable.
If it helps, both services offer discounts between 30% to 70% for prepaid subscriptions.
Redshift vs Snowflake Maintenance and Security
The reality of our data-driven world is that there's a very large gap between the amount of data produced and the amount of data being secured. That's why your warehousing security is of the utmost importance. With each new piece of raw data created, new security vulnerabilities crop up for sensitive information.
Both warehousing services are serious about their security. In addition to Redshift's database security measures and compliance certifications list, the service includes extra security features such as sign-in credentials, access management through identity, cluster security groups, cluster encryption, Amazon Virtual Private Cloud (VPC), SSL connections, and load data encryption.
Snowflake also offers a bundle of high-level security features including site access controlled through an IP, account and user authentication using multi-factor authentication (MFA), controlled object security, automatically encrypted data security, and security validations that fall in line with several compliance laws.
As for maintenance, Redshift doesn't allow you to start new data warehouses without copying previous ones. That means you'll have to assess the same cluster continuously while looking for available resources. With Snowflake, computation and storage are separate, which makes it much easier to create new data warehouses of varying sizes. This is perhaps where Snowflake has the upper hand over Redshift.
Which Cloud-Based Data Warehouse Is Best for You?

Your choice between Snowflake's data warehouse and AWS Redshift's data warehouse should be based entirely on the specific demands of your business, your resources, and your funding. As we've mentioned, if you're already working with AWS and your workloads are ranging into the billions, then Redshift would be most suitable for your needs. But if you are looking for speed to move an on-prem data warehouse into the cloud Snowflake might be the right solution, also to consider is that Snowflake can be deployed in AWS if that is the cloud service you prefer using.
Regardless of which data warehouse service you choose, Sphere Partners is a snowflake developer and has assembled a global team of business and technology consultants, engineers, and solutions creators.
Contact us today to speak with one of our on-demand teams to help solve your organization's technological challenges so you can improve your productivity and maximize your growth. We can help you decide which cloud-based data warehouse is best for your business, whether it is Snowflake or AWS redshift.
Get the insights you need to drive your business forward. Are you making the most of your data? Our data & analytics team can help you modernize your business by structuring and standardizing data collection models and delivering actionable business intelligence. Browse our comprehensive list of data & analytics solutions and visit our about page to learn more about our business.
+