Tame the chaos.
Need help getting a handle on agile project management?
Atlassian adoption most likely started with one install and then spread across the organization organically as a tangled mess – until eventually someone noticed and volunteered you to manage all these instances. Congrats!
That's where we can help.
As your Atlassian Consulting Partner, Sphere will help you stay ahead of the growing requirement to make teams perform better while still meeting evolving performance, security, and compliance requirements.
Sphere's agile consultants provide a full range of services to get your Atlassian products and add-ons running optimally, in alignment with your team. At every step of the way, we provide services to help your Agile projects thrive.
Because of the 24 x 7 x 365 availability of our global technical remote workforce, we can implement and deliver your cloud or server-based solution faster. Also, you can drive costs further down by taking advantage of our offshore remote resources.
Jira Software
Now you can plan, track and release top-notch software with the best software development tool that Agile teams rely on every day. Feel free to generate user stories and issues, plan sprints and disseminate responsibilities across your network of employees. Also, you can prioritize and discuss your team's work in full with total visibility. Whenever you need to ship, you can feel confident that the information you have is always current. Finally, you have the power to improve team performance in real time, applying visual data you can always use. That means you've got the resources to adopt best practices for software developments. This essential function is within the tools you use to enhance your software.
Jira Service Desk
Things happen. But you can make sure your customers are covered at all times. Jira Service Desk provides a simple way to request help. It also offers your agents a fast method for resolving problems.
In addition to a quick connection to customer service when needed, your clients can find automated resources. With such simplified tools on hand, the consumers you support will never feel overlooked. Furthermore, this software has the capacity to provide customers an intuitive user experience that will complement their interactions with your staff.
Customizable queues, automated management tools and real-time reporting ensure that the clients you serve are never left hanging. Each and every conflict, issue or question can be addressed without any headaches.
Enter a new era of service desk tools with a portal that facilitates resolution. Jira Service Desk is the resource that will inform your customers, providing helpful features so that they can take charge of any difficulties they encounter. At the same time, this resource enables your staff to stay connected to clients, which enables multiple levels of invaluable support.
Jira Core
Business projects often have many moving parts. Now you can keep every aspect organized with Jira Core. From marketing campaigns to HR orientations to approvals to reviews of legal briefs, you've got the tools to maintain the flow of information and keep in touch with your team all at once.
When projects become complicated, you always have the option to look back on individual histories. So you can trace the development to solve problems on the fly and avoid doing work that has already been done.
In addition to offering detailed background information, Jira Core can also track the progress of your projects. With access to reports and dashboards, you'll always have an in-depth understanding of your team's forward movement.
Bamboo
For the sake of your company's efficiency, Bamboo offers a continuous integration server compatible with any programming language. Designed to facilitate release management for software applications, Bamboo has an automated build and test process. It's also unlimited by a project's requirements or targets. Deployment to a server is automated, resulting in continuous integration. To take advantage of Bamboo's many features, you first need to set up build scripts, test suites and a code repository. Once these details are in set up, Bamboo allows you to code at top efficiency by combining automated builds, tests and releases in one place.
FEATURES AND TECHNICAL SPECIFICATIONS INCLUDE
Compatible with Maven, Ant, Make and any command-line tools
Optimized build performance through elastic resources, continuous deployment, parallelism and release management
Capable of single or multiple stage grouping
Integratable with Jira, Bitbucket, Fisheye and HipChat
Compatible with Git, SVN, Mercurial, Perforce, CVS and Jenkins
Individualization through more than 150 add-ons available in Atlassian's Marketplace
Confluence
An effective project usually requires successful collaboration. That's why Confluence is such a fundamental tool for any business. Whether you're looking for a sophisticated theme designer, a clean-up plan for outdated content or a metrics source, Confluence has the perfect mechanism. You can even develop a promotion strategy to get the word out about your business services.
In short, Confluence has the flexibility to serve multiple functions while unifying your team every step of the way. It enables your experts from all corners to come together for an amazing product.
Bitbucket
Bitbucket is a web-based hosting service designed for both Git and Mercurial revision control systems. It facilitates source code collaboration by simplifying workflow processes and allowing for unlimited team growth within your company. Offering cloud, server and data center options, you can accomplish code review and approval quickly, regardless of your location.
Also, deployment models accommodate teams of all sizes with members around the globe, which simplifies your tasks. Discussions, inline comments and pull requests are easily made right within the source code as well. In short, Bitbucket speeds up the entire process from coding to release so you can proceed with your next project in a timely way.
FEATURES AND TECHNICAL SPECIFICATIONS INCLUDE
Compatibility with Git and Mercurial revision control systems
Written in Python using Django web framework
Integratable with Jira software
Offers code search, clustering, issue tracking and Git large file storage
Provides cloud, server and datacenter options
Portfolio
Portfolio: The Agile Management Tool, Built For Jira Capabilities
Why Portfolio
Many businesses that turn to Portfolio for Jira frequently claim that this software's characteristics facilitate better communication between multiple teams. Since several complex projects are often in development simultaneously, changes must be conveyed at a moment's notice. Furthermore, the alignment between development goals and business needs remain crucial to success.
For these reasons, Portfolio provides a pivotal channel that enables company leaders to ensure they're focused on the right work at the right time with the right people in place. Furthermore, Portfolio allows the business to understand how each detail fits together to achieve success. In addition to attaining clear communication between management and teams, Portfolio for Jira enables the company to inform stakeholders about its true capacity to deliver.
By implementing this software, you can work with a single tool set designed to advance every aspect of communication between the teams and the stakeholders. Using this platform, you'll always remain aligned with specific objectives from every aspect of the operation. Furthermore, surprises at the last second are eliminated. This is because you're continually cognizant of when real deliveries will occur. One of the best benefits of Portfolio for Jira is that as the company enters information into each team's plans, a big picture view is created. This advantage allows companies to get detailed data on the status of each team's work, producing a broader understanding of up-to-the-second plans in real time. With this productive feature, you'll always know the state of each project to the smallest organizational detail.
In today's fast-paced business world, you need a tool that will keep you on track to the second. Portfolio for Jira has the capability to help you plan and forecast with precision. This invaluable tool enables data-informed decisions whenever things change. So you can always keep everyone on the same page.
When you implement Portfolio for Jira, there are numerous advantages for your business. The useful features of this tool encompass a wide range of benefits, including:
Organization
You can create a portfolio plan that reflects your team's work in Jira. This aspect also allows you to get a comprehensive view across all teams and projects.
Forecasting
Both planning and forecasting accurate release dates can be accomplished with Portfolio for Jira. It's an extremely helpful real time resource that lets you know the exact time you're able to deliver your products.
Administration
Stay on top of team availabilities and skill sets with Portfolio. That way, you don't have to worry about bottleneck issues. And you'll always know when the right people are available for certain tasks.
Readjustment
Unexpected things can happen. But you won't ever veer off course with this sophisticated solution. Portfolio for Jira allows you to prioritize and make tradeoff decisions without delay. You'll also see the impact of a particular choice in an instant. So every adjustment you make will always be informed.
Tracking
Even as you face tight deadlines, your business goals will never be left behind. Portfolio for Jira empowers you to keep on top of your company's objectives, track your progress, and conduct your individual strategies. This facet of Portfolio ensures that everyone on the team is aware of your priorities.
Want to talk with one of our Atlassian consultants?
All Sphere Atlassian agile project management consultants have a great deal of experience tackling challenges around planning, delivery, and reporting. Success with Atlassian requires more than just configuration.
Our Process
Our professional agile project management team can design and implement a fully integrated Atlassian solution. Ensuring cohesive connections with your service workflows and mission-critical systems, Sphere has the capacity to tailor software to your specific needs. Your team will operate with greater efficiency.
If you need a better way to stay ahead of the growing and varied demands of your teams while still meeting evolving performance, security, and compliance requirements for managed software, get in touch.
Typical configuration projects include the following:
Workflows
Fields
Agile Boards
User permissions
Issue types
Custom scripting
Screens
Add-on installation and configuration
Want to talk to our Atlassian team?
Your Vision. Our Strategic Advice. Your Success.
Are you ready to accelerate success, shatter technology constraints, remove technical/staffing
bottlenecks, drive new revenue and mitigate the risk of growth?
As your business grows, you'll need a technology partner as flexible as you are. That's where we come in.
Sphere's engagement models are simple and adaptable – everything we do is designed to
accelerate your business and remove technical constraints and staffing bottlenecks.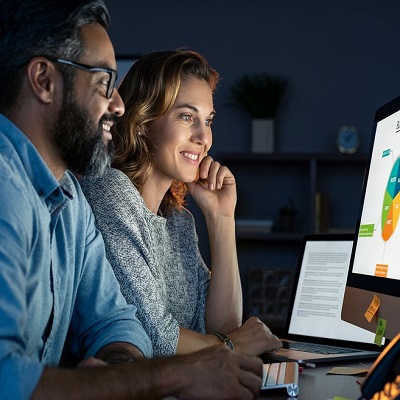 Originally published on Forbes, January 8, 2020 The only way to win is to learn faster than anyone else." - Eric Ries This quote from Eric Ries, author of The Lean Startup, summarizes the incredible challenge and fun of the technology industry. Development speed is...