ThoughtSpot
Analytics as easy as your favourite app and insights at the speed of thought - such is the brand of ThoughtSpot. With ThoughtSpot, anyone can find insights hidden in their company data in seconds. Sphere Partners can support you in implementing this simple yet smart data analytics cloud solution for your organization.
Request your FREE Consultation!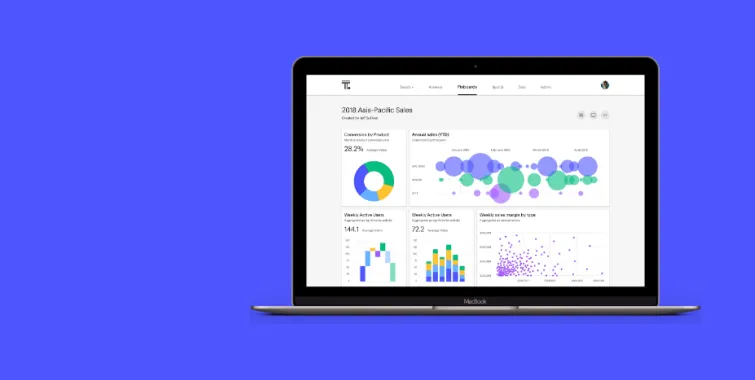 ThoughtSpot is a business intelligence and big data analytics platform offering custom cloud solutions. It empowers every person in an organization to quickly uncover data-driven insights. Simple enough for anyone in a business to use, yet powerful enough to handle large, complex data without sacrificing speed, security or governance. With a true self-service for anyone in a business, ThoughtSpot delivers insights fast and can be deployed as SaaS or software in a virtual private cloud.
Thoughtspot Consulting
Get data insights faster with a speedy data platform and a team of data consultants to help you along the way. Through easily accessible insights, drive decisions faster to lead to business success. With the additional help of our team of data experts, you can get set up on ThoughtSpot and extract value for data science and analytics requirements.
Onboarding
If you're not already set up with ThoughtSpot, we can help you get started with our implementation planning and initial setup workshops.
Analyze data in seconds
Empower your team to analyze business data in seconds and help analysts reduce reporting backlogs by over 90%, while building a single source of truth with security and governance at scale.
Implementation Support
Our data team offers our full implementation support if you're interested in getting started with ThoughtSpot.
Self-service
While we offer our full support and any additional help you might require on your analytics journey, we can also empower you to harness ThoughtSpot's AI and Querying platform in critical business workflows, creating a culture of self-service within your organization.
AWS Integration
By combining ThoughtSpot search-driven analytics with Amazon Redshift to analyze large quantities of data, you can answer questions across all your company data. We can help you connect the two to achieve this.
Why Sphere?
Our team of data professionals are experts in data migration and on-cloud data warehouse solutions to help you unleash the power of your data. This can be achieved through solutions such as instant insights and reduced backlogs, as offered by ThoughtSpot. Just as we have for many of our existing clients, we can also help you navigate through your data on cloud journey.
If you're someone looking to get insights faster, empower your teams and reach more success through utilizing data, get in touch with us regarding ThoughtSpot.