Episode 1: Try Before You Buy: The Story of experify.io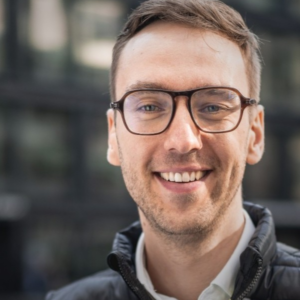 René Pfitzner, Co-Founder and CEO at experify.io. Pfitzner's company fills a market gap for direct-to-consumer brands, connecting product shoppers with real product owners to get a hands-on trial before purchase. Experify boasts a "new way of authentic consumerism" and allows shoppers to cut through unreliable online reviews to more informed decision-making.
The company is based in Zurich, Switzerland and is backed by various international think tanks. Pfitzner himself, prior to founding experify.io, worked as a data scientist in one of Switzerland's most renowned news publications.
Pfitzner lays out the journey of experify.io thus far, including the process of identifying and meeting a market need. René spares no details in retelling his company's story and even briefly highlights his platform's infrastructure, which is built for speed and on-demand scale. Though only a business for 18 months, Pfitzner can attest to the ups and downs of startup life but shares how, even in the hardship, the proverbial "grind" is worth it to work alongside people you trust in building something that you truly believe in.
"There's this saying: 'If you want to go fast, go alone. If you want to go far, go as a team.' And, as a team, that is something that we truly believe in… We founders have three completely different personalities, but we have common ground. And the common ground is important."