Episode 18: A Better Way to Crowdfund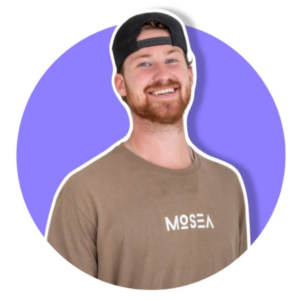 The SphereCast team speaks with Luke de Haas, Chief Executive Officer and Founder at MOSEA — a Toronto-based digital platform offering an easier way to pool money with large groups of friends and send those funds directly into bank accounts. Think of it as a Venmo-type of platform, but for the masses. MOSEA offers familiar one-to-one digital funds transfers but also offers the option to quickly and easily create crowdfunding projects amongst friends.
Luke and his co-founders are young, and having been raised in the digital age, they know the real value of seamless, non-physical funds transfers. And as digital payments continue to rise in adoption and popularity, these types of capabilities must continue to expand. On the podcast, Luke explains how he and his team spotted a gap in this ever-growing industry and built a solution to meet the need.
"The amazing thing about working with really smart, invested people is that you're always trying to come to the truth and figure out what's the best thing we can put in front of our users' faces."

"Being naive when you're young is really useful. Because if I knew everything I know now, I might not have started this idea… It allows us to keep pushing forward when other people may not do so."
Luke de Haas
MOSEA