Episode 19: Making Studying a Team Effort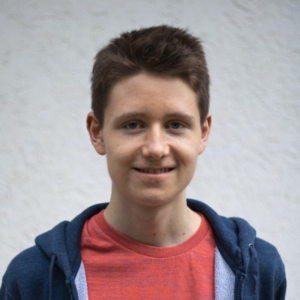 The SphereCast team interviews Lucas Hild, Chief Technology Officer and Co-Founder at Knowunity. Hild's platform is the first interactive platform of its kind in Europe. On Knowunity, students can view and download any relevant school-related study material or content, including presentations, flashcards, notes, and much more. The content on Knowunify is user-generated — uploaded by students, for students.
In only six months since its launch in September 2020, Knowunity has gained more than 700,000 users — even as the platform is currently only offered in German. However, Hild and his co-founders were not shocked by this outcome. In fact, their research showed that students were more likely to retain information when being taught by fellow students. On the podcast, Hild — who is only 19 years old — shares wisdom well beyond his age and discusses the wild ride that is founding a company and learning to scale up at breakneck speed.
"Successful leaders should create a vision and impassion other people to share that vision… It's also important that every team member understands the mission and the goals in front of them. You must remind them of the big picture."

"In terms of our processes, we work with OKRs to keep our focus on the topics that really matter to us… We define around 5 objectives per quarter. We ask ourselves, 'How do we want our company to look by the end of the quarter, if everything works perfectly?'"
Lucas Hild
Knowunity