Episode 2: On AI, Good Data, and Failing Fast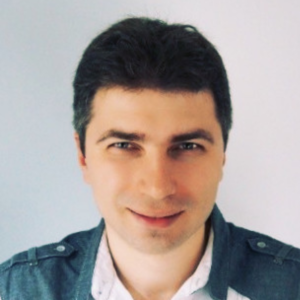 The SphereCast team speaks with Sergiy Mesropyan, Managing Director and Head of Skunk Works at TransMarket Group — a Chicago-based global proprietary trading firm that uses technology to capture opportunities and manage risk in financial markets. Mesropyan joined TransMarket Group in 2010 and has since climbed the ranks into his current position, where he leads tech experts that are essentially free to drive whatever projects their hearts desire. Sergiy is an industry veteran, bringing nearly two decades of experience to the financial trading space.
With the help of some smart technology, TransMarket Group is able to augment its traders' expertise to bring a new level of hindsight and foresight to financial markets. However, Sergiy knows that the performance of artificial intelligence and machine learning is only as good as its dataset. On the podcast, Sergiy deep dives on the ins and outs of how to make machine learning work for your business and sprinkles in some words of advice around failing fast and using time and energy wisely.
"The two critical pieces at being successful with AI are people and data… When it comes to dealing with data in AI, the old adage of 'garbage in, garbage out' still holds."

"Failing fast requires you to go and try to solve the problem that you feel least comfortable solving. Which is psychologically hard. But it saves a lot of trouble, resources, and money in case you can't solve it."