Episode 21: Daring to Be Better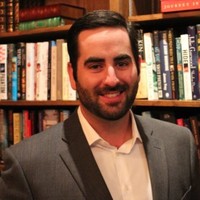 The SphereCast team interviews Tyler Childs, President and CEO at Sports-Travel. Since 1998, this Ontario-based company has worked with thousands of sporting events and organizations around the globe to create professionally run events. Sports-Travel runs the gambit when it comes to sporting events, whether it be fully sponsoring tournaments, running events from end-to-end, or aiding in global team travel. According to Childs, his company's goal is simple: to make running events easier for everyone.
Childs, who started in business development at Sports-Travel, saw immense growth potential for the company, which started as a family business. From his position in business development, he dared the company's founder to change his definition of "success" and, ultimately, found himself holding the reins as CEO. As a result, the company moved into a new era and has experienced tremendous growth. On the podcast, Tyler recaps his incredible journey and shares deep wisdom on leadership, building a team, and daring to be better.
"When it comes to leadership, do you want to be someone that dictates? Or do you want to empower the people on the team to take control of those decisions and, therefore, not doubt the right thing? This way, your team brings you the best solutions. The best advice I could give is to trust the people around you."

"You could have the best piece of tech in the world, but it means nothing if your people don't appreciate who you are as a group and who you are as a company."
Tyler Childs
Sport-Travel