Episode 22: Focus on your Superpower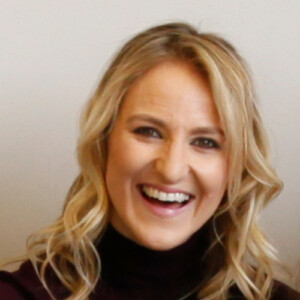 The SphereCast team speaks with Lucy Mullins, Co-Founder and Chief Operating Officer at StepLadder UK — a social FinTech company that is helping people feel empowered about their money. Specifically, StepLadder seeks to unify those who are saving money for housing down payments so that they can hold each other accountable and raise money faster together.
Lucy, who was an executive coach prior to founding her current company, is a firm believer that every person possesses his or her own "superpower" — a collection of talents and abilities that can help themselves or their peers achieve their goals. And, as a coach and now as a co-founder, her life goal is to help others discover their superpowers and take advantage of them. On the podcast, Lucy deep dives on the story of StepLadder and how she's helping her coworkers find their superpowers and, ultimately, help their end users achieve their own financial goals.
"[When founding a company,] all you can do is focus on your superpowers… In an ideal world, you'd go out and hire an amazing technical person. But obviously that's not always possible. So you just get as far as you can on the superpowers that you've got. And I feel like we did that really well."

"Everybody should think about what their purpose is in life. You should do something that aligns with your purpose and not just puts money into your bank account."

"If you put something out there that you're really proud of, then you've waited too long. You just have to throw something out there. There's no place for perfection in starting a business."

"You want to know a bit and be prepared and be resilient. But, if there's anything this past year has taught us, it's that you can never know what's coming along. You have to be flexible and ready to adapt to whatever challenges or unpredicted obstacles that come your way."
Lucy Mullins
StepLadder