Episode 23: Stagnant Technology is Ineffective Technology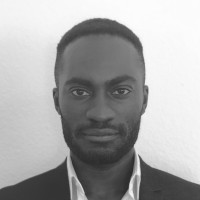 The SphereCast team interviews Kwaku Yeboah-Antwi, Co-Founder and Chief Technology Officer at DIZZBO. Kwaku's company is revolutionizing an industry in desperate need of disruption — logistics. And through technology, DIZZBO is allowing its customers to get connected with shipping providers through a process that takes a matter of minutes, which is a far cry from the status quo of days or even weeks.
Kwaku's company has experienced early success. In fact, since its founding in 2018, DIZZBO has already reached profitability. However, Kwaku would be the first to admit that their earliest technology prototypes were no match for the volume they've experienced since opening their doors. And, now, if they want to expand their footprint on the logistics industry, their technology has to evolve.
On the podcast, Yeboah-Antwi walks through DIZZBO's entire journey, shares some advice on how to manage time, and discusses the importance of never being satisfied with your current technology.
"We're never done. Just because we're serving you right now doesn't mean we can serve you the exact same way tomorrow… With technology, you have to run in place. That means keeping aware of what's happening from the technological side… Product market fit is never achieved. The market is always moving."

"One of the things we realized is that, as we were building, we never thought far in advance. You don't think about scalability when you're building your first MVP. So now we need to engineer this as we move ahead."
Kwaku Yeboah-Antwi
DIZZBO