Episode 24: Making Sustainability Simple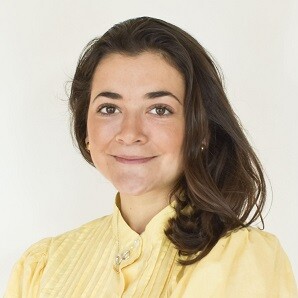 The SphereCast team speaks with Iris Skrami, Co-founder at Renoon — the smartest tool for conscious fashion shoppers. Founded in February 2020, Renoon is the first global app that sources items from across the Internet and assigns sustainability attributes to them. Ultimately, the platform empowers consumers to realize their sustainable lifestyles and values when shopping fashion. Since its founding just over a year ago, it has processed over three million products and has attracted the attention of some of the top fashion industry veterans.
Iris is an incredibly successful entrepreneur. In addition to sitting at the helm of a rapidly growing startup, she recently breached the Forbes Italia Under 30 list of 2021. However, Iris would be the first to tell you that the road of entrepreneurship is one filled with challenges. But the hardest challenge? Just taking that first step. On the podcast, Iris shares her vision for Renoon and discusses the difficulties of entrepreneurship — most notably mustering up the courage to start.
"The most important thing to do in entrepreneurship — and the hardest thing — is to start. Because, sometimes, we're so tied to what we're doing. But then you have this burning thing that you can't stop thinking about… And once you've started, you need to be consistent."

"As with many other startups, it's so important to start with a problem  — a burning problem. So one of the first things I did was check that other people had this problem as well."
Iris Skrami
Renoon