Episode 25: Infusing AI into VC Funding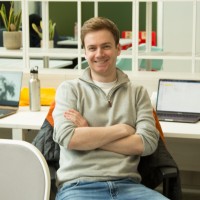 This week, the SphereCast team interviews Alex Balderstone, Co-Founder and CEO at Kaiku. Alex's London-based startup features a data-driven scouting tool for venture funds, infused by artificial intelligence. Kaiku, which was founded in late 2019, works with over 300 venture funds across 50 different countries. The platform is already boasting a matchmaking accuracy score edging ever closer to 100 percent. And as Kaiku continues to find successes for its clients and enriches itself with data, that error margin will inch lower and lower.
As a non-technical co-founder, Balderstone offers a fresh perspective on the founding of a technology company. On the podcast, Alex walks through his unique role in the building of his platform, including the hand he had in the choosing of Kaiku's tech stack. Along the way, Alex also shares a wealth of knowledge around meeting market needs and gives a helpful commentary on the current state of the venture capital industry.
"Go and get feedback before you build anything. Make sure there's a market need — some element of market validation."

"Don't forget business development. Don't forget partnerships. Don't forget community. Because you can build a lovely solution, but then not have any people to pay for it."

"Focus is key. Feedback is key… Can you narrow down on who you're focusing on and why you're focusing on them? And do you have feedback to make sure you're building something users really want?"
Alex Balderstone
Kaiku