Episode 27: Extracting Value from Data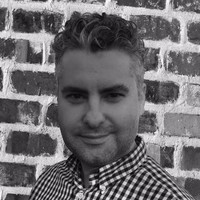 This week, as a part of our CFO podcast series, the SphereCast team interviews Adrian Gaveglia, Portfolio CFO at EmergeONE and Interim CFO at EnterpriseAlumni. Throughout his career, Gaveglia has held a wide variety of high level finance roles at companies in the London area, including a lengthy stint at HarperCollins. Adrian has extensive experience making sense of digital platforms, navigating mergers and acquisitions, and providing in-depth financial analysis.
At the end of the day, Adrian is a master of the numbers. And like any good CFO, Adrian's superpower is reading between the lines of the spreadsheets and asking the right questions, all to discern what's important, what's not, and where companies should be paying special attention. On the podcast, Adrian shares how he both finds what matters most and persuades others in the company that his point of view is correct.
He also speaks to the attributes of a good financial leader, the nature of luck in business, and much more.
"The CFO basically sees everything in an organization. They've got the numbers. They can visualize everything that's going on. If you've got a very strategic CFO, they become very good at seeing the problems and successes in the business and thinking through how to make them better."

"It's not the CFO's job to know everything. It's their job to lead and put in the processes to get things done."

"The most important thing when presenting to a board is that you and the CEO are aligned on what's being presented."

"Good financial leaders are good at listening and taking in information to make decisions. The best financial leaders are transparent. They make sure information is available, timely, and correct for the audience."
Adrian Gaveglia