Episode 3: Business Technology and Ballet Shoes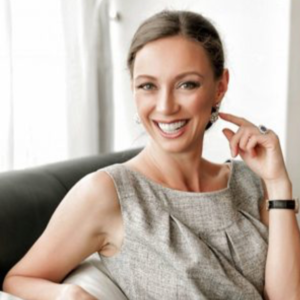 The SphereCast team interviews Aleksandra Efimova, CEO of RP Group International. RP Group began with a single brand — Russian Pointe — which Aleksandra began out of her college apartment. For over two decades, Russian Pointe has provided hundreds of thousands of student and professional ballet dancers with quality pointe shoes. Her shoe brand has since expanded into a popular podcast, and most recently, RP Group acquired FLX, which is a brand of innovative performance equipment and training for flexibility, strength, and recovery.
Aleksandra boasts an impressive resume — a Harvard business degree, countless speaking engagements, multiple Entrepreneur of the Year awards, several appearances on the vaunted Inc. 5000 list. However, as Aleksandra would attest, none of these accolades came easy. Aleksandra is an embodiment of the "American dream" — a US immigrant who got her hands dirty and built her empire from the ground. On the podcast, Aleksandra speaks to the entrepreneurial spirit, how to achieve your dream career, and the role that technology has played in making her own dreams a reality.
"Think about: What is it that you love? What do you know? What are the market trends and global trends? What are people willing to pay for? See where there's a synergy between those four lists that you've put together to see if you can develop a dream career."

"Make technology strategy part of the overall strategy of the business. If you're not doing it, you're falling behind on the competition… It is a driving force for every business."