Episode 32: Keeping Business Technology Efficient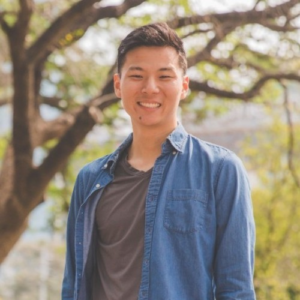 This week, the SphereCast team speaks with Justin Tung, Head of Business Technology at Segment, an enterprise platform that allows businesses to activate their customer data. The platform supports a variety of use cases, including activating data in marketing, product, and engineering. Segment is used by over 20,000 companies, including elite organizations like VMware, Google, Optimizely, Gap, Instacart, and more.
In November 2020, Segment was acquired by Twilio for $3.2B.As the Head of Business Technology, Justin has been tasked with the seemingly impossible task of streamlining tools and processes between teams in a high growth environment —from marketing to sales, from sales to finance, and everywhere before, after, and in between. And, today, when there seem to be more applications than employees, that job is both painful and necessary. On the podcast, Tung explores his role, discusses some key challenges in the world of business technology management, and describes the importance of team building and development.
"Today, systems integration has to be a part of a business technology project's end-to-end delivery. Not only do you have to create the process automation and stand up the application itself, but you have to think of integration into other systems as a part of a delivery."

"There's a role in the world for someone who can blend entrepreneurship and technology in really any industry… There are opportunities everywhere, essentially."

"As you grow a team, prioritization and bandwidth of your team becomes a huge challenge. How to ensure that you're growing the team in the right direction. That you're growing and finding the right skillsets. Building your team for success in the future so that you're able to support that future need."

"A huge challenge today is making sure you're creating narrative from the data that you're cobbling together across all the disparate applications you may be using. And that's requiring more expertise than ever from every single team."
Justin Tung
Segment