Episode 34: Building a Great Product and a Solid Team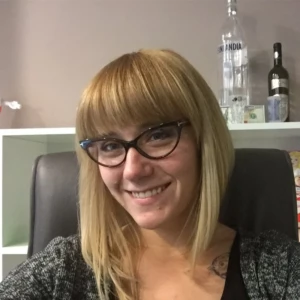 The SphereCast team interviews Miruna Bicoli, Chief Operating Officer at BlueBat Games —a Vancouver-based company that produces white label social casino games for ground-based casinos. Before being promoted to Chief Operating Officer in January of 2022, Miruna spent nearly two years as BlueBat's VP of Product and Managed Services. Prior to her run at BlueBat, Miruna held a variety of product, operations, and customer service roles at various gaming and software companies.
Miruna's passions for product and leadership come to the forefront throughout this interview. To Miruna, the data only tells part of the story. A true product professional will know how to find the balance between hard data and real customer feedback. And, for product leaders, even while navigating this friction, they must stay concerned with developing employees, encouraging innovation, and promoting integrity. All of this and so much more on this week's episode of SphereCast.
"The role of leaders has dramatically changed over the past few years… They need to be enablers of innovation, even if it means making mistakes… They must focus on developing and mentoring others… And they need to be promoters of ethics and integrity."

"Data without context tells you nothing… If you don't combine data with actual feedback, you basically have nothing. You only have assumptions."

"There are moments in the product world where data will say one thing, but end user feedback will say another thing… That's when the value of a real product person is shown… You must pay attention to why the end user is giving you that feedback."

"Here, we build a platform for our clients —the casinos. But we need to have in mind the end users —the players. So the main challenge with our product is having to always have B2B-world and B2C-world aligned… Sometimes you know what the client wants is not what the end user needs."
Miruna Bicoli
aero hygenx