Episode 40: It Pays to be Nosy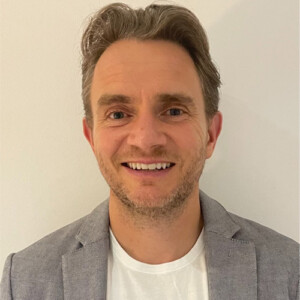 SphereCast interviews Andy Bray, Chief Financial Officer at Sermo. Sermo is a social platform, connecting more than 1.3 million healthcare providers across 150 countries. This physicians-first online community allows clinicians to communicate about issues that are important to them and their patients. In no other industry is mind-share more important than healthcare, as sharing expertise can literally mean saving lives. The sum is much greater than its parts.
Bray has held financial positions in various companies across many different industries — including an early run at one of the "Big 4" accounting firms. Having seen and experienced much over the course of his seasoned career, he offers a unique perspective on what makes a "good" finance department. But one prevailing attribute that spells success in a financial professional? Nosiness. On the podcast, Andy deep dives on the value of curiosity in finance, offers some insightful leadership advice, and much more.
""To be a strategic CFO, you absolutely need a strong team. The most important parts of your FP&A team are the people that you have in it. And they need to have an analytical mindset and a curiosity. You need to be nosy and understand what's going on inside of the company. To look beyond the numbers."

"As a leader, you have to be respectful of people's time. You get to meetings on time. You don't change things at the last minute. You don't move things around… You have to put your team first."

"As a leader, listen more than you talk. That's key. Listen and understand different perspectives, facts, and viewpoints. And once everything has been put forward, make the right decision based on that data."

"Don't be afraid to make career decisions that aren't orthodox. Everyone has a long career, and going down the route that is nontraditional is hugely beneficial. And sometimes people think it's risky. But that risk is never as great as people fear it is."
Andy Bray
Fitogram