Episode 5: The Toughest Job in the World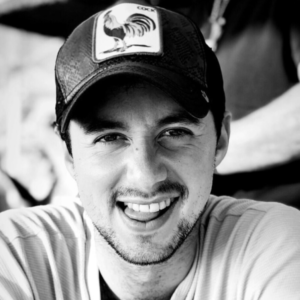 The SphereCast team speaks with Yaniv Grinblat, Head of Business Development at Bridgify — a Tel Aviv-based travel and hospitality startup that uses technology to take the pain out of travel planning. At this point in his career, Yaniv is a travel industry expert. Prior to joining the team at Bridgify, he founded his own business — TripN'wize — which sought to make public transportation in Tel Aviv more accessible for area tourists.
It's no exaggeration to claim that Yaniv, as the head of sales at a hospitality startup, might have the hardest job in the world right now. As a global pandemic has upended his beloved industry, Yaniv has been forced to innovate — creative sales strategies, nontraditional pricing models. Whatever it takes to keep the lights on and reach the post-pandemic travel boom. On the podcast, Yaniv deep dives on how COVID-19 has changed travel forever and how he's been forced to live "outside the box" in 2020 to offer a product that can truly bring value to both businesses and consumers.
"As a startup in the travel industry, we quickly found out that, in order to be a successful B2C company, we needed to have deep pockets marketing-wise. It's hard to acquire customers, especially in the early stages when you have no funds."