Episode 7: In Search of Shopping Convenience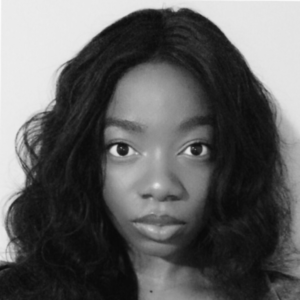 The Sphere Cast team interviews Ugochi Owo, CEO of Flindel—a platform that is making consumer returns as easy as ordering a pizza from your phone. Flindel's "Automated Returns Machine" allows tenants to return purchases from hundreds of retailers to a single apartment drop box. While the platform specifics are currently unreleased, Flindel boasts an advisory board of founders and executives from some of the world's most well-known tech unicorns, publications, and venture capital groups. Ugochi's story is one of finding a market gap, inspired by her own shopping displeasure.
In a world of retail convenience, no one yet seems to have "cracked the code" on returns, and a negative experience drove Owo to find a solution. On the podcast, she details the incredible story of how her company was born, shares what went into her platform's proof of concept, discusses how she stays healthy and productive as a CEO, and so much more.
"Believe in yourself; be bullish on yourself… Sometimes you need to remind yourself of who you are to be in a positive mind-frame to kill your meetings or gain that partnership. It all starts with confidence."

"I used to work in 'sprints' and work for 2 days straight… I realized this was not healthy… Then I became that person who is focused on being the most optimal person I can be, energy-wise, and I'm more productive."