Episode 8: Finding Frictionless Travel with SuperVisas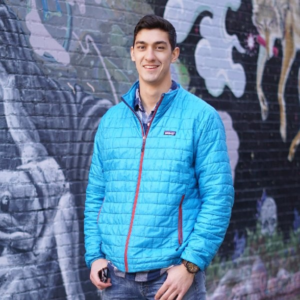 The SphereCast team speaks with Spencer Dobrik, Co-Founder and Chief Technology Officer at SuperVisas. SuperVisas makes visa applications simple, affordable, and fast. Dobrik himself describes his company's online platform as "the TurboTax for visas." Through an extremely easy-to-use interface, a user can check eligibility, upload forms, consult with an immigration expert, and get approved to travel. The platform's flat rate cost saves customers hundreds of dollars' worth of fees, and the company boasts a 98 percent customer approval rating.
On the podcast, Spencer walks us through why he chose to cofound a company and gets into detail on the product strategy behind the platform. Spencer is also transparent about his company's biggest challenges and gives some sage advice around staying grounded as a cofounder at a fast-moving startup.
"Our founding team is a hybrid model where we all meet in the middle and have different perspectives on the direction we're going as a company."

"Mine and my cofounders' own experiences have molded where we're going, why we built our company, and why we hold the values we have today."

"Regarding AI, we always want to keep humans in the loop. We always want people to have that peace of mind that someone is looking at their [visa or immigration] application. But it's really about augmenting them to perform better and have fewer mistakes."