ChatGPT Integration Services
For Supply Chain Businesses
As a business owner, you face numerous challenges in optimizing your supply chain operations while reducing costs and improving customer satisfaction. The good news is that with ChatGPT integration, you can achieve these goals and do more with less.
Key Benefits of ChatGPT Integration
Optimize Inventory Management
Poor inventory management can result in missed sales opportunities, excess inventory, and unhappy customers. A staggering 43% of small businesses in the US consider inventory management as one of their biggest challenges. Furthermore, US retailers lose $1.75 trillion annually due to stockouts and overstocking. But with AI technology, you can optimize your inventory levels to reduce costs and forecast demand accurately. In fact, AI-powered inventory forecasting can improve accuracy by up to 50%. Walmart reduced excess inventory by $3 billion after using AI to optimize its supply chain. ChatGPT can help you to leverage existing solutions that you use today – no need to invest in an expensive inventory management system.
Automate Order Processing
Manual order processing and tracking is often a tedious and error-prone task for businesses, costing an average of $4 each purchase. Under Armour used automation to reduce its order processing time by 80%. ChatGPT integration can give accurate and up-to-date information to both customers and suppliers by automating order processing and tracking. With AI-powered order tracking, businesses can reduce delivery errors by up to 40%, leading to better communication and collaboration, fewer delays, and improved customer satisfaction.
Optimize Supplier Relationship Management
Delays, quality difficulties, and extra expenditures may all result from poor supplier relationship management. In fact, 42% of US businesses rate supplier management as one of their top difficulties. Unilever used data analytics to identify top-performing suppliers and reduce the number of suppliers from 60,000 to 1,500, resulting in significant cost savings. You can optimize your supplier relationship management with ChatGPT by providing real-time data and insights into supplier performance, quality, and delivery. Even a 1% improvement in supplier performance might result in a 10% gain in revenue.
Improve Customer Support and Satisfaction
Inefficient customer support and service can lead to lost sales and dissatisfied customers. In fact, 66% of customers in the US switch brands due to poor customer service. Companies like H&M, Pizza Hut and Mastercard have turned to AI to improve customer satisfaction, increase loyalty, and boost sales. With ChatGPT integration, you can start providing fast and accurate responses to customer inquiries and complaints.
Partner With Sphere for ChatGPT Integration Services
At Sphere Partners, we understand the unique challenges facing supply chain businesses, and our ChatGPT integration services are specifically designed to help you overcome those challenges and achieve your goals. Our team of experienced AI experts can help you leverage the power of ChatGPT to optimize your supply chain operations, improve customer support, and reduce costs.
Contact us today to learn more about our ChatGPT integration services and how we can help your supply chain business do more with less.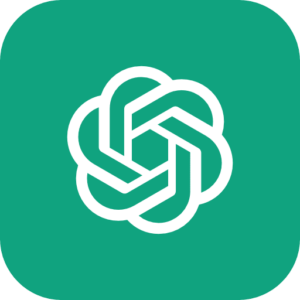 Integrating ChatGPT AI Into Business Industries
We offer the integration services to the following software types and business models below. Our team analyzes your current platform and provides a product roadmap for ChatGPT integration.
Content Creation
Quickly generate high-quality content, such as blog posts, social media posts, and product descriptions
Customer Engagement
Create AI-powered chatbots and virtual assistants that can create personalized messages and experiences, improve customer satisfaction by answering questions and resolving problems 24/7
Business Processes
Automate repetitive and time-consuming processes, such as data entry, document processing, and inventory management
Job Matching
Analyze resumes and job postings to find the best matches between job seekers and job openings, saving recruiters and hiring managers time and effort
Competitor Analysis
Stay ahead of the competition by analyzing market trends and identifying areas where your competitors are gaining market share
Personalized Marketing
Create personalized marketing campaigns that are tailored to individual customer preferences, increasing the effectiveness of your marketing efforts
ChatGPT Integration Process
Sphere's years of successful project experience and over 97% client satisfaction comes from our refined process methodology; guaranteeing seamless project execution from start to finish.
Discovery
We schedule a call and discuss your idea. We talk about your vision and what you'd like your product to do and look like. Our team recommends an overall project approach that would fulfill your timing and budget needs.
Estimation
Our team analyzes the specific parameters of your project and provides a comprehensive estimation of the cost, time and resources required to execute the project. Your client success partner discusses this with you and your stakeholders in detail.
Agreement
The estimate is finalized into a scope of work, based on your feedback and any requested parameter adjustments. Timelines are developed from this scope of work, including key milestones to provide you a transparent view to our team's progress.
Integration
Our AI specialists begin work on the project utilizing OpenAI's and your platform's code base. Staging environments and prototype demos are set up as needed.
QA Testing
We keep our high customer satisfaction rate through industry-leading testing and QA techniques. Our team of QA developers will thoroughly test your product, ensuring that all integrations are functioning as required.
Project Engagement Models for ChatGPT Integrations
With over 15 years of software development experience, Sphere's ChatGPT team is comprised of our senior developers and engineers with expertise in multiple platforms and hundreds of integrations.
Sphere's Wise-Start process starts with a comprehensive discovery and analysis to determine your platform's compatibility with the integration; creating then a product roadmap to implementation.
Augment
Bring our skilled product engineers under your direction and your team benefits from their assistance in your multi-disciplinary product, engineering, and technology teams.
Turnkey
Sphere will put together the ideal combination of a PM, design, development, DevOps, QA experts, and industry-leading processes to help you deliver your roadmap at a faster rate. Having access to experienced teams in a global talent pool will accelerate your development capability and boost productivity in current teams.
Project Based Development
In addition to our turnkey engagement model, we comprehensively assist with conceptualization, planning, and developing your ideas into game changing products. We have your back, whether it's a clickable prototype or a fully-functional release.
Sphere Partners is Your Experienced, Trusted Provider for AI, ChatGPT and Business Integrations
At Sphere Partners, we understand the unique challenges facing supply chain businesses, and our ChatGPT integration services are specifically designed to help you overcome those challenges and thrive in today's competitive environment.
Our team of experienced AI experts can help you leverage the power of ChatGPT to automate routine tasks, optimize supply chain operations, and improve customer support. Contact us today to learn more about our ChatGPT integration services and how we can help your supply chain business succeed.
Book A Call Now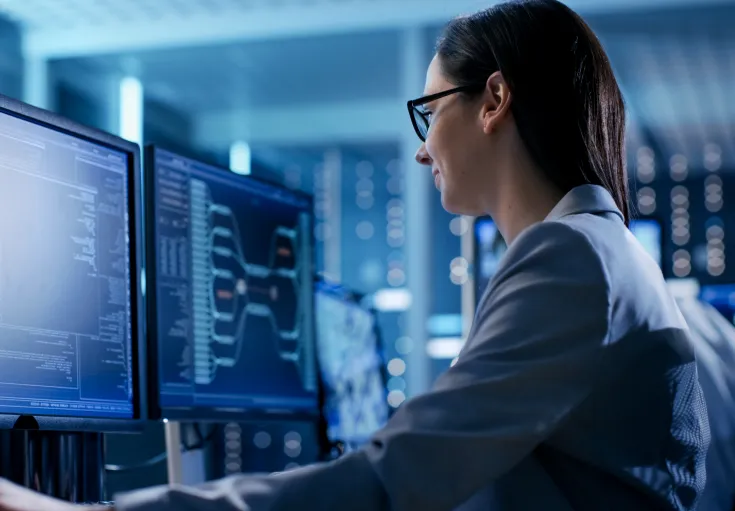 Working With Sphere: Our Global Partners
Great work comes from great partnerships, and some of our partners are among the best companies in their industries. Our partners' brightest minds worked with our own: Sphere's senior engineering, development and leadership talent to create solutions that redefined their business.
But, you don't have take our word for it. Hear it straight from our world-class partners.
Talk with Our ChatGPT Team
Fill out the contact form and one of our Client Partners will be in touch!
---
The opportunity of AI-powered business applications is today, creating the future leaders and disruptors of tomorrow. Talk to us today and let us get started in putting ChatGPT/GPT-3 to work for you.