Acumatica is the Best ERP Replacement for Sage 500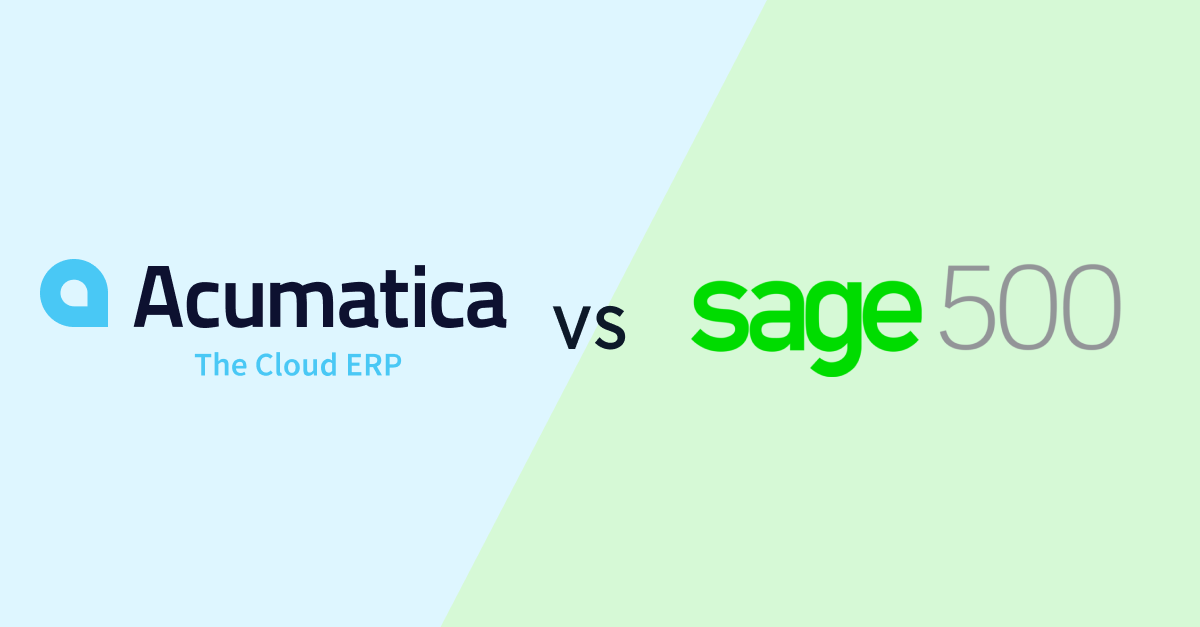 By Jeb Buddecke, Practice Leader, Director of Enterprise Applications at Sphere Partners
Sage 500 was one of the better ERP systems for mid-market companies from the late 1990s to the mid-2010s. It was particularly good for manufacturers and distributors and had one of the most well-structured databases among its competitors. However, in the early 2010s Sage began to reduce support and enhancements for this product. Instead, they focused on Sage 100 and various other offerings. Because of this, Sage 500 did not keep up with competitors and has become a "shelved" or "legacy" product. Sage technically still releases updates occasionally, but there is little support for the product and virtually no enhancements. 
We believe that Acumatica is an excellent ERP replacement for companies still using Sage 500. There are some specific similarities between the two systems that will minimize disruption/training, plus major differences and improvements that will fill the many gaps that exist within the Sage 500 product and environment.
Acumatica vs Sage 500: Similarities
Both Sage 500 and Acumatica were built for distributors and manufacturers. There is full order management, procurement, inventory management and discrete manufacturing functionality in both. Acumatica has also extended this to include requisition management, quality management and service management in its base product.
Acumatica's financial modules will also be familiar to Sage 500 users. Though in addition, Acumatica allows for a completely configurable main account and subaccount structure in the GL. Vendors and customers allow for multiple contacts and addresses, parent-child relationships, and class assignments. And while both systems offer multi-company and multi-currency options, Acumatica allows for multi-language functionality.
The business logic and workflow are similar in both products and follow the logical flow seen in typical ERP tools. For instance, the standard quote to cash and procure to pay processes are similar in Acumatica and Sage 500. 
Lastly, Acumatica and Sage 500 both use SQL databases (with Acumatica also offering a MySQL option). The Acumatica database is a little flatter and uses less stored procedures and views, but the database structures are similar and would be familiar to a Sage 500 database administrator. 
Acumatica vs Sage 500: Differences
Although there are parts of Acumatica that will be familiar to Sage users, there are many features that will be a welcomed improvement to users, management, and administrators.
Acumatica has many modules that are not offered in Sage 500, such as Fixed Assets, Payroll, CRM, Field Services, and Quality Management. These are all either add-on products or are not available in Sage 500. Having all this functionality in one system simplifies access and processes for users and minimizes integration and maintenance for administrators.
Even though Acumatica was made all the way back in 2008, it was already built for the cloud and now has over 8,000 companies using the application. It did not evolve from any other technology or platform. The modern technology stack provides functionality and features that have never been available in Sage 500, like a web browser UI, mobile access, eCommerce integration, dashboards and insights, artificial intelligence, machine learning, low code/no code modifications, workflow management, notifications, and business events (learn more about the Acumatica system design here).

Finally, the Acumatica development and support teams are second to none. Acumatica is commonly noted as being the fastest growing mid-market ERP and having the highest client satisfaction. There are two major releases annually and several small patches released weekly. There are multiple options for product support, including Basic, Premier and Development support directly with Acumatica, as well as working with your reseller. Source code, training and documentation are all included in your subscription price. Acumatica's Open University provides you with all the information you need to train and educate your users. 
Below are a few other positive features about Acumatica:
There are multiple deployment options (SaaS, On Premise, Private Cloud)

Pricing is not based on number of users, so there are no user licenses

Option to process financial transactions as part of a batch or not

The

Acumatica Marketplace

provides vetted solutions from Technology Partners

Five packaged industry

editions

: General Business, Distribution, Manufacturing, Retail Commerce, Construction
Acumatica will provide your business everything that is lacking in your Sage 500 environment and allow your business to become much more efficient than today.
Want to start your switch to Acumatica? Contact us here to get started!