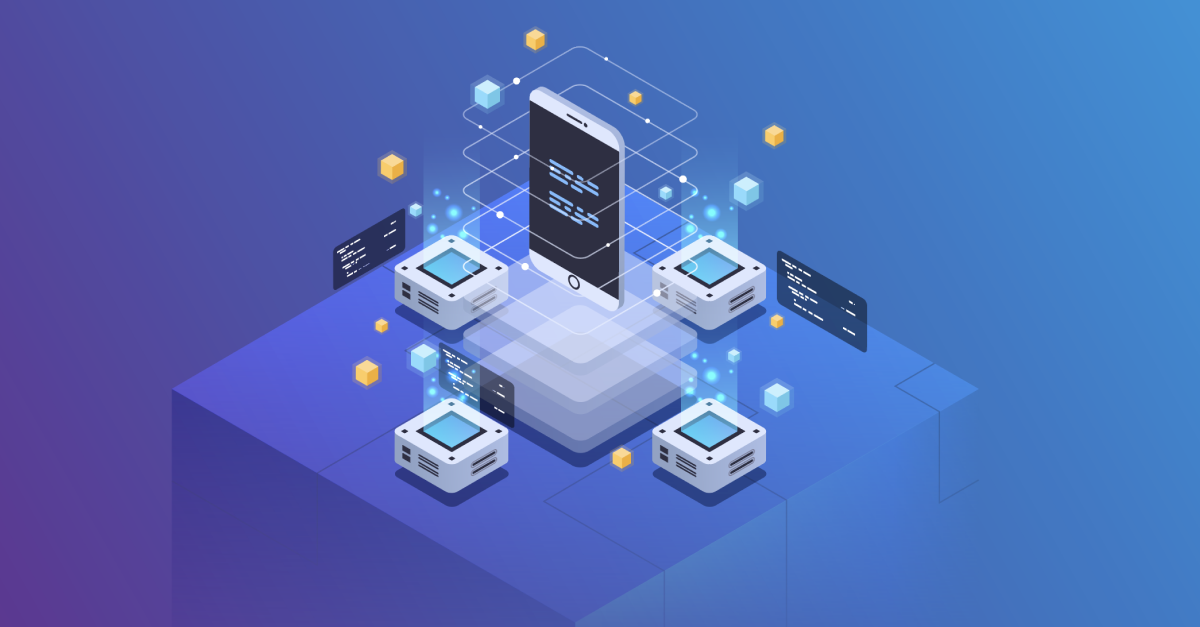 How AR/VR is opening mobile app development to new possibilities
Virtual reality technology is a phrase we're hearing more of as 21st-century technology develops. Virtual reality technology is increasing and subsequently contributes to the demand for VR applications development companies. Several mobile app development companies successfully use virtual reality and make technology available for the public to use. 
In today's world, virtual reality has revolutionized the way businesses work and has streamlined the communication process between consumers and brands. Many industries reap the benefits of using virtual reality apps such as the fashion manufacturing and entertainment industries. As a result of these industries utilizing the benefits of virtual reality, people now know how to view various brand shops and go about their everyday business using mobile applications. 
On the other hand, augmented reality combines visual images on top of the real world which augments your senses and gives users new experiences. Where we are immersed from the inside using virtual reality, headsets and other devices allow us to experience the 'real world'. Such technology gives users an excellent experience and with added augmented reality, games and content look and feel even more realistic. 
In this post, we're going to be looking over everything AR/VR related, industry trends, case studies, and the rise of 5G. 
Role of AR/VR in Mobile Development Today
Augmented reality and virtual reality play a huge role in mobile app development. Let's take a look at some of the ways augmented and virtual reality benefit mobile app development.
Firstly, virtual reality offers a seamless performance for all users. Virtual reality gives users a high-quality performance and allows them to enjoy uninterrupted results using trending technology. This means users can seamlessly use their apps which helps brands stand out from other competitors in the same market.
Furthermore, VR is also an effective learning tool. Virtual reality offers the best and most pleasant learning experience by allowing developers to open new doors, new ventures, and new business opportunities.
For any business, productivity is a must and virtual reality contributes to office productivity enhancement. It allows an immersive workplace experience and boosts production amongst staff employees alike.
VR technology also helps monitoring and tracking. It allows businesses to track information more quickly and integrate virtual reality into the services they offer with the help of mobile app developers.
When using virtual reality, you can be sure that you will benefit from improved user engagement. To succeed, businesses need to create better engagement, and virtual reality is a great way to do this as it significantly improves user satisfaction.
Virtual reality is also a better communication process. It is something looked at as innovative and suits customers' requirements, especially when using mobile apps.
Finally, it enhances brand loyalty. Virtual reality promotes the product or service extremely well and companies rely heavily on this technology due to its commitment to a fantastic user experience.
All in all, companies have been exploring virtual and augmented reality for a long time. When it comes to augmented reality, this is a great business feature for industries such as real estate. It allows businesses to give customers 3D views of the rooms they are looking to buy or rent. It can also be beneficial in the automotive industry where users can take the car they're looking to buy on a test drive without even leaving the room physically. 
Augmented reality is shaping the future of businesses and we have already seen many companies across the world invest in such technology to give users their best experience. 
VR/AR Mobile Applications Use Cases
One of the biggest first mobile apps that used virtual and augmented reality was Pokémon Go. If you're not familiar, Pokémon Go was a game developed and published by Niantic for iOS and Android devices. It broke world records when it came to downloads and app revenue figures. It was launched in 2006 and by 2024, Pokémon Go is set to have 900 million downloads and an estimated 1.2 billion dollars in revenue. Pokémon Go is not the only noticeable player in the augmented reality market as the industry is currently valued at 162 billion dollars highlighting how quickly augmented reality and virtual reality apps have been growing.
Emerging Trends in AR & VR
You may have heard of the phrase 'the metaverse', not to be confused with Facebook's recent rebrand to Meta. Put simply the metaverse is a concept that focuses on augmented and virtual reality. It is simply brands creating an immersive experience for consumers. We've seen many brands enter the metaverse and the user feedback has already been very positive in this area. This is a trend we are sure will continue and one that could very much become a core feature of our lives.
Another trend in the world of augmented and virtual reality is the advancements in headsets and hardware. The hardware needed to access virtual reality is getting smaller and more powerful as time goes on. This is beneficial to the uptake of such technology, especially when we're talking about devices such as headsets. This means companies are developing lighter virtual reality headsets which as you can imagine, aid user experience tremendously. 
Eye-tracking technology is also on the rise, and we can expect more software to take advantage of this technology in the coming year.
The retail industry is going through a huge change as we speak, both online and offline. They both offer plenty of opportunities to innovate with augmented and virtual reality technologies. When it comes to online retail, virtual reality solutions can be used to create a more engaging immersive shopping experience that serves to encapsulate the hands-on advantages of brick-and-mortar stores. On the other hand, brick-and-mortar stores are using a lot of augmented reality technology that helps customers find what they are looking for on the shelves and provide them with information feedback opportunities. These are features shoppers have become used to having online and are now becoming features in brick-and-mortar stores for everyday shoppers. 
The Rise of 5G
5G has become extremely widespread throughout the world in the last year. It currently offers speeds around 20 times quicker than any existing mobile network and there is great potential to increase this differential. The benefits aren't just faster data transmission but the possibility of different types of data and services which are likely to include large data volumes needed to run virtual XR, which in turn, makes cloud-based augmented reality a huge possibility.
Conclusion
The trends and benefits of virtual and augmented reality truly do speak for themselves. Companies and consumers are investing in this form of advanced technology because it can offer amazing benefits and can provide for the overall consumer experience on many levels. Running a successful business means understanding your target audience and making the customer experience as enjoyable as possible for customers to return. Implementing augmented and virtual reality into daily tasks makes life easier for people all around the world and means that customers are always going to be more likely to return to your company if this is offered. If you haven't already it's time to jump on the trend. Very soon these slow changes will become an exponential increase to technologies' industry wealth. It's time you get on board with these changes, if you haven't already, as you do not want to be left behind.