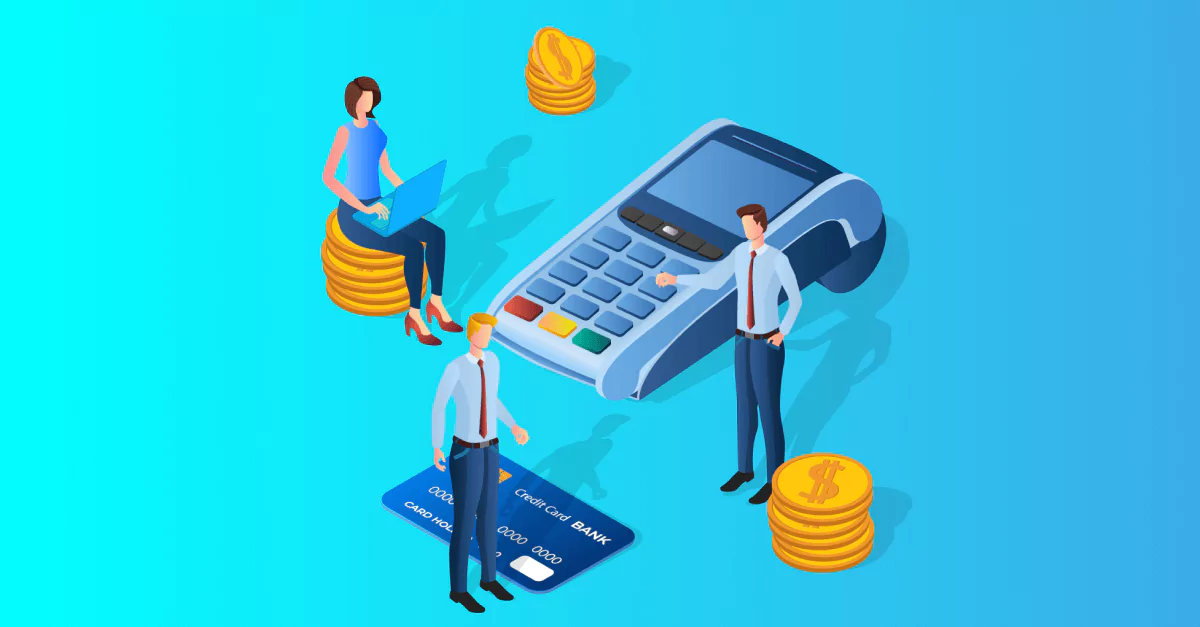 The Basics of PCI: What Every Merchant Should Know
Handling the payments of all your valued customers can be quite a stressful task considering all the confidential information involved in the payment process. Fortunately, there are reliable providers that can take the pressure of payment security and PCI compliance off your hands.  
You've likely heard of PCI compliance if you run a business that accepts credit or debit card payments. But what exactly does PCI stand for, and what does it mean to be PCI-compliant?
What does PCI stand for?
The Payment Card Industry (PCI) encompasses leading credit card companies such as Visa, Mastercard, and American Express and sets security requirements, also known as the Payment Card Industry Data Security Standard (PCI DSS).
The payment industry has established a rigorous set of security standards that businesses handling cardholder data must comply with to protect their customers' sensitive information from theft and fraud. Adhering to these standards not only protects customers' payment information but also safeguards the reputation and financial well-being of businesses. 
With the security of your customer's private information being a huge priority, it's essential to understand what PCI compliance entails. 
What is PCI compliance? 
PCI compliance ensures payment security for your customers and gives them the reassurance of knowing their confidential information is safe during a transaction.More specifically, PCI compliance is a set of security standards to protect card information from unauthorized access, use, or disclosure. 
The PCI DSS is a set of technical and operational requirements that all businesses that accept payment card transactions must comply with. The PCI Security Standards Council (major credit card companies) developed this standard in 2006 to limit the chances of compromised cardholder data and provide merchants with guidelines to protect against fraud and data breaches.
The following section highlights the importance of PCI compliance and the risk of not maintaining this compliance. 
Why is it important to be PCI-compliant? 
Being a PCI-compliant company shows your customers that you value their security and private information. 
Maintaining PCI compliance is paramount for businesses that accept credit or debit card payments. It not only safeguards your customers' sensitive data but also provides a robust layer of protection against pernicious data breaches and fraudulent activities that can cause significant financial damage and tarnish the reputation of your business. 
The risks of PCI non-compliance
Failure to adhere to the PCI compliance standards can pose several risks to a business. Here are a few of the dangers:
Data breaches

can lead to the theft of sensitive cardholder data, resulting in significant financial losses and damage to the business's reputation.

Hefty fines and penalties from regulatory bodies and legal action from customers.

Greater difficulty in obtaining payment processing services from acquiring banks.

Increased vulnerability to fraudulent activities.

Loss of customer trust and loyalty.
Therefore, businesses must ensure they're PCI-compliant to mitigate the risks and fines associated with non-compliance.
What companies are required to be PCI-compliant?
Simply put, PCI compliance is a requirement for all corporations of any size that accept credit and debit card payments, meaning small and medium-sized enterprises, e-commerce websites, and online marketplaces must also comply with these standards. 
Ensuring compliance with these requirements is critical to protecting customers' sensitive data and mitigating the risks of data breaches, fraud, and other cyber threats.
With that said, how does a business become PCI-compliant? The following section will take you through the steps needed to become a PCI-compliant business.
How does your company become PCI-compliant?
Companies must follow a set of technical and operational requirements known as the PCI DSS to become PCI-compliant. 
Here are the steps to achieve PCI compliance:
Identify the level of compliance required:

There are

different levels of PCI compliance

based on the volume of transactions processed annually. Businesses need to determine their level of compliance based on this information.

Complete the self-assessment questionnaire (SAQ):

Businesses must complete the relevant SAQ based on their level of compliance. The SAQ is a comprehensive questionnaire that covers all aspects of PCI compliance.

Conduct a vulnerability scan:

Depending on the level of compliance, businesses may be required to conduct a vulnerability scan using an

Approved Scanning Vendor (ASV)

. The scan helps identify any vulnerabilities in the system cyber attackers could exploit.

Implement security measures:

Businesses must implement security measures to address any vulnerabilities identified in the vulnerability scan. This may include installing firewalls, anti-virus software, and encryption.

Maintain compliance:

Achieving PCI compliance is not a one-time task. Businesses must maintain compliance by regularly reviewing and updating their security measures and completing the SAQ and vulnerability scans annually.

Obtain certification:

After completing the above steps, businesses can submit their compliance documents to a

Qualified Security Assessor (QSA)

or Self-Assessment Questionnaire (SAQ) validator to obtain compliance certification.
It's important to note that PCI compliance is an ongoing process. Businesses must stay vigilant to keep their systems secure and protect against new and emerging cyber threats. 
6 principles of PCI Standards 
PCI Standards are comprised of six principles businesses must adhere to become compliant. These principles ensure cardholder data security and protect cardholders against potential data breaches or cyberattacks. 
The six principles of the PCI DSS are as follows:
Build and Maintain a Secure Network. 
Businesses must maintain a secure network infrastructure by implementing firewalls, encryption, and other security measures to protect against unauthorized access.
Protect Cardholder Data. 
All cardholder data must be encrypted and stored securely, and access to this data should be restricted to only authorized personnel.
Maintain a Vulnerability Management Program.
Businesses must regularly scan their systems for vulnerabilities and apply security patches to remain protected.
Implement Strong Access Control Measures.
Access to cardholder data should be restricted to only those who need it for legitimate business purposes, and strict user authentication measures should be in place to prevent unauthorized access.
Regularly Monitor and Test Networks.
Businesses must monitor their networks for suspicious activity and perform regular penetration testing to identify potential vulnerabilities.
Maintain an Information Security Policy.
Businesses must establish and maintain a comprehensive information security policy that outlines their security procedures and standards, as well as employee training and awareness programs to ensure all staff members understand and adhere to these policies.
In addition to the six PCI DSS principles, there are also different levels of PCI compliance. These levels represent the strength of a company's payment security. 
The 4 levels of PCI compliance
The PCI SSC has established four levels of PCI compliance based on the number of credit or debit card transactions your business processes each year. Each level represents how good your company's payment security is. The lower the level, the more significant amount of protection. 
The PCI levels are as follows:
Level 4 merchant compliance   
Level 4 PCI compliance applies to businesses that process fewer than 20,000 e-commerce transactions annually or up to 1 million transactions for other payment channels.
Level 3 merchant compliance
Level 3 PCI compliance applies to businesses that annually process between 20,000 and 1 million e-commerce transactions.
Level 2 merchant compliance  
Level 2 PCI compliance applies to businesses that process between 1 million and 6 million credit or debit card transactions annually.
Level 1 merchant compliance 
Level 1 PCI compliance applies to businesses that annually process over 6 million credit or debit card transactions.
Despite the level of compliance your business falls under, becoming PCI-compliant should be of the utmost importance. 
Become a PCI-compliant business today
Achieving PCI compliance can be complex, but it's crucial for any business that handles sensitive cardholder data. By following the PCI DSS requirements and working with a trusted PCI-compliant provider, you can ensure your business is fully compliant and protected from potential data breaches and fraud.