ERP Document Management: Determine what you need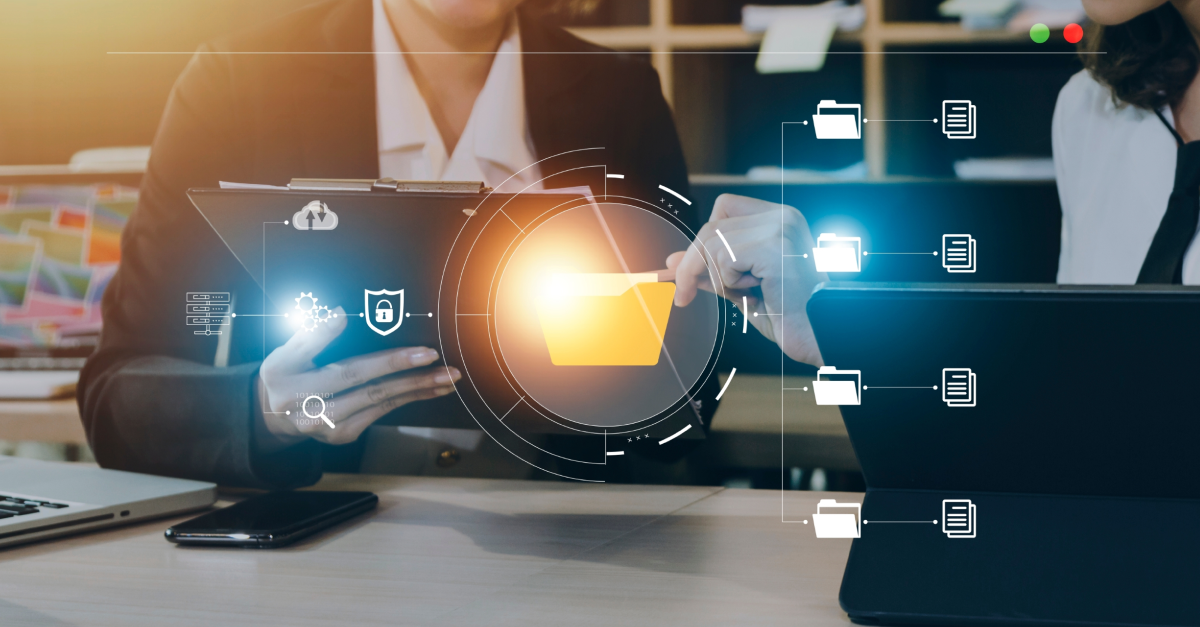 By Jeb Buddecke, Practice Leader, Director of Enterprise Applications at Sphere Partners
Organizations today want all the functionality in one business management system and at their fingertips anytime from anywhere. ERP (Enterprise Resource Planning) systems have been evolving to meet this need. Financials, distribution, e-commerce, CRM (Customer Relationship Management), fixed assets, payroll and project management are in some cases embedded in a single system. 
However, companies are wanting more and more features to be included in those systems. Newer requests are workflow management, communications, mobile applications, and document management solutions. SAP and Oracle are providing all of this for Fortune 500 and other large organizations. But what options are available for small and mid-sized businesses (SMBs)? 
The highest rated ERP systems, like Acumatica and NetSuite, check off many of these boxes. Virtually all the functionality listed above is in both of those systems. The differentiator when choosing between those two is often price, specific functionality, look and feel, or the ability of the software reseller to meet your implementation needs. (Those are all very important considerations, but let's save the topic of software selection for a different time.) 
One feature of modern ERP systems that has not yet been perfected is document management and content management. Not every client has these needs, so it has been deferred as development priority. As is the case with other niche needs, software publishers leave functions to the reseller market and rely on ISVs (independent software vendors) to create third-party applications to fill the void. 
If you're an organization with these exact needs, here's your current options in the market:
What does a Document Management System do?
First, let's define several types of systems that are on the market now.
Content management system – A software application that enables users to create, edit, collaborate on, publish and store digital content. (e.g.: OnBase)
Document management system – A system or process used to capture, track and store electronic documents such as PDFs, word processing files and digital images of paper-based content. (e.g.: DocuWare)
Process management system – Enables the modeling, design, execution, and maintenance of business activities and the employees who manage them, across different departments and physical locations. (e.g.: monday.com)
For this article, let's narrow the focus to document management, as we find that is the most common need of many SMB's. 
A system must have the following to truly be considered a document management system. 
Document Input

Document Indexing

Document Search

Document Processing

Document Security

However, your organization may or may not need all those features. You necessarily need a document management system if you just need to attach documents and occasionally search for them. The best-implemented ERP systems take all possible options that come out-of-the-box, and then customize it to your exact scope.
What are the options if I have Document Management requirements?
Systems like Acumatica and NetSuite can meet basic document requirement needs. Both systems allow for attaching files to entities like customers, vendors, items, orders, and projects. They have simple search capabilities to find attached documents throughout the system. It may be possible to store files in the ERP database or in an external system (like SharePoint or Dropbox.) This is adequate for many organizations that just need to attach files, pictures or emails for reference.
However, there are organizations such as a heavy project management company or a service company, which have more extensive needs. They need to be able to load many documents at one time, index those documents, quickly search by document type, or automatically generate transactions – like AP Bills or PO receipts – when documents are imported. All that functionality is not typically included in the ERP, so an additional solution would be required.
So, if you have decided that your ERP cannot meet your document management needs, there are two important aspects to consider: 
Which document management system meets my needs

Does it need to integrate with my ERP? 
The latter is the trickiest. It's fairly simple to evaluate the functionality of the document management system. However, it's a no-go if it has no integration with your ERP. Here's what to consider when assessing the relationship between the two systems:
Zero/Minimal Integration – The systems do not communicate with each other. ERP work is done in one system and document management is done in another. 
Native Integration – An integration has been created between the two systems or one is embedded in the other. This is ideal and most efficient, but it may or may not exist for your two systems of choice.
Custom Integration – Most modern applications can be integrated using APIs or integration platforms like Tray.io or Celigo. This option provides the most flexibility and often best meets customer needs but is the most expensive. Developing a custom integration without an integration platform often carries the highest initial cost but may have a lower recurring cost. Conversely, using an integration platform may be less technical and less expensive initially but have a higher recurring cost.
Below are some common document management options. (Existing ERP integration options are noted.)
What is the right enterprise software solution for my company?
Unfortunately, there is no straightforward answer. It all depends on the size of your company, current setup and requirements. However, we recommend this process that can be used to determine the best solution.
Define your document management requirements. 

Review various systems and options. 

Consider initial and recurring costs. 

Consider the ROI and if those benefits are worth the costs. 

Consider your internal IT strategy and internal skills. 
Start with the least costly and invasive options and grow from there. You can always expand your usage and licensing on a system, but it is often difficult to contract.
Need one-on-one expert assistance on document management and ERP's? Talk with us about selecting the right systems for you.