GA4 Migration Guide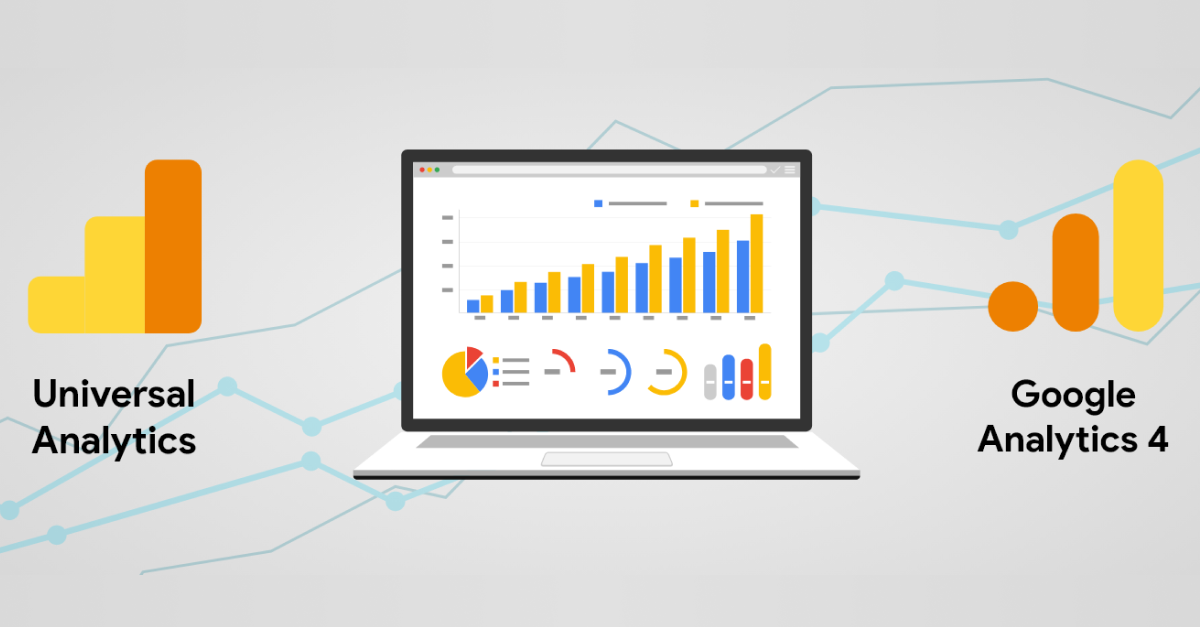 Google Analytics 4 (GA4) replaces Universal Analytics (UA) as Google's default tool for analytics measurement, and UA will stop collecting data starting July 1, 2023, so you need to plan ahead in order to properly migrate from Universal Analytics to GA4.
There are many differences between UA and GA4, and not all the features of UA are available in the new GA4. As such, the migration may not be as smooth as those in the past. Because Google Analytics is not retroactive, there is no way to access historical data in GA4, and migrating that data is impossible because GA4 and UA are built on different data models. 
In this GA4 migration guide, we will provide a step-by-step look at how to migrate UA to GA4 so you can transition comfortably without any loss of essential data and begin recording data using GA4. Follow the steps below for the smoothest possible UA to GA4 migration.
1. Conduct an Audit of Your UA Property
As you begin your UA to GA4 migration, looking at how your UA is configured is a good starting point. Gathering as much information as possible will let you see how your UA accounts and properties are set up, which will give you an idea of how to set up your GA4 property.
2. Create GA4 Properties and Launch Them
If you have not started your migration from Universal Analytics to Google Analytics 4, it's essential that you create GA4 properties and launch them as soon as possible. 
GA4 properties will not import previous data from UA, so you need to create and launch the new properties to begin tracking data immediately.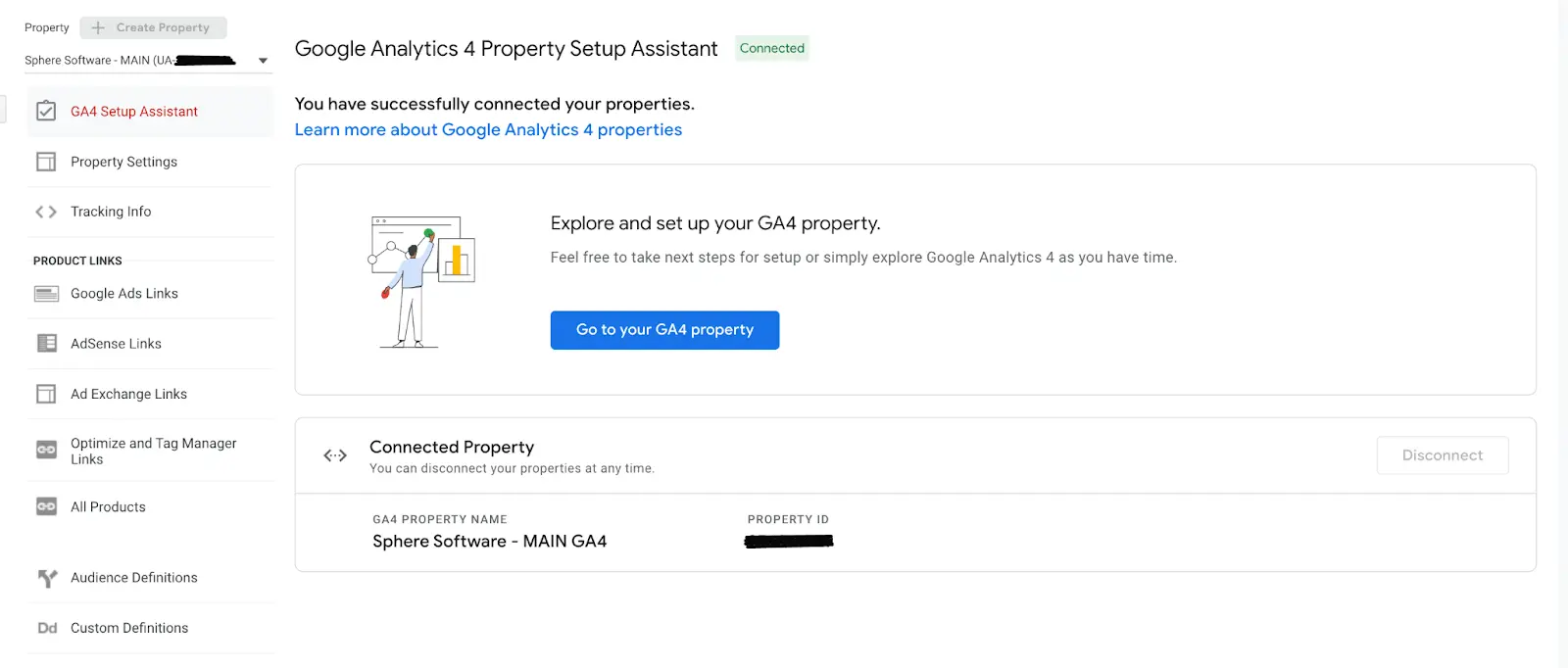 How Do You Launch a Property?
There are three steps you'll need to follow to launch a new property in GA4:
Create a new property.

Add a new GA4 tracking tag to your site using Google Tag Manager.

Check the new property a few days after deployment to make sure traffic data is populating properly.
3. Create a List of Key Tracking Items
New analytics properties do not automatically import specific tracking items such as goals or events from previous versions of UA, so you will need to create a list of your tracking items to ensure you track the same items after your UA to GA4 migration.

Some of the more common tracking items used in Google Analytics include:
Events

Goals/Conversions

Content Groupings

Custom Dimensions/Metrics

Referral Exclusions

Product Link Connections

Audiences
After you have a list, prioritize the items you need to keep and determine which ones you can discard. Creating the list may also help you identify gaps and allow you to create new tracking items to plug those holes.
One benefit of going from Universal Analytics to GA4 is the added flexibility when creating goals. UA limited you to 20 goals per reporting view, while GA4 allows you 30 conversions (the new name for goals) per property.
While listing your UA goals, creating a separate list of non-event goals will help you in latter steps as there are changes to how they are tracked in GA4.
4. Start Re-Creating Items
Once you have your list of items that need to be re-created, you can begin setting them up. We have gathered some tips for how to set up each type of item during your UA to GA4 migration.
Events
Setting up events in GA4 is very similar to how you set them up in UA. Some types of events that you had to create yourself in the past are now automatically included in GA4. Check the list of automated goals so you don't waste time re-creating events that were automatically created. You can do this by looking at "events" under Configure in the GA4 navigation.

Goals/Conversions
What UA called "Goals" are known as "Conversions" in GA4. All conversions are event-based in GA4. Destination-based conversions can be added into GA4 via the interface or via code. For engagement-based conversions, you'll first need to create a GA4 audience (explained below), and then re-create the conversions utilizing that audience.
Content Groupings
While content groupings were made in the UA interface, content groupings are created through page tagging in GA4. The new method takes a larger investment of time on the front end but will be easier to handle going forward. 
Custom Dimensions/Metrics
Existing custom dimensions and metrics tags may move over as part of your UA to GA4 migration. However, you still will need to set them up in the GA4 property interface.
Referral Exclusions
Although referral exclusions exist in GA4, they are a little harder to find.
To add referral exclusions, under your GA4 property admin menu, choose Data Streams, then select your site data stream – your URL – and under the Additional Settings section, choose More Tagging Settings.
Click "Configure Your Domains" and enter your domain along with any other domains that need to be configured. For example, you may have third-party apps that integrate with your website.
Product Link Extensions
As part of the UA to GA4 migration process, all Google product links will need to be reconnected to your new GA4 properties. Find Product Links at the top level of your property admin navigation, select each Google product you use and connect them to your new GA4 properties.
Audiences
Audiences are a useful tool for both advertising and setting up your conversion to GA4. Be sure to set up your GA4 audiences well in advance of July 1, 2023, so you can update all of your Google Ads campaigns before UA tracking stops.
To create your GA4 audiences, it's important to sort through your UA audiences and find those that have Google Analytics as their audience type. You will need to re-create these in GA4.
Ecommerce
If you keep your ecommerce tags the same in GA4 as they were in UA, you may be missing out on some opportunities. So, as you re-create your tags in GA4, look at how you are using them.
Note: After you launch your new tracking items in GA4, you'll need to make sure they track properly. If they don't, you will need to troubleshoot any issues quickly so you can receive accurate data. Delays in fixing issues will keep you from receiving valuable tracking information.
5. Choose a Date for
UA to GA4 Migration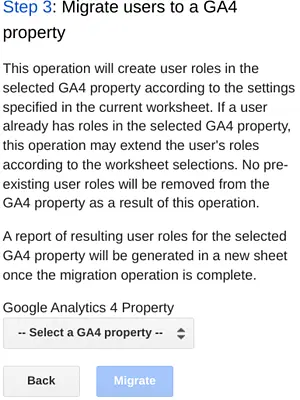 Although you must have GA4 set up as your primary "source of truth" by July 1, 2023, the exact date you make the final migration from Universal Analytics 
to GA4 is up to you. Just make sure to set a deadline and keep it.
On a related note, make sure to set aside some time to test your new GA4 environment post launch by doing a few isolated tests. For example, once you switch to using GA4, make sure to try all your event triggers yourself and see if the data is capturing your activity correctly.
6.
Train Your Employees on GA4
Although there are some similarities, GA4 is a whole new ballgame compared to UA. Make sure employees who will need to use GA4 go through complete training on the new platform to ensure your company gets the most out of GA4 right out of the gate. You can get started with Google's own training on GA4.
7. Archive UA Data
Not only is Google migrating to GA4, but they also are deleting all historical UA data starting in 2024. Although that sounds like a long way off, you need to make plans to archive that data as soon as possible so you can access it in the future. Take a look at what data you use regularly and be sure to archive it.
As a final note in our GA4 migration guide, Google has published more detailed information on the processes for switching from Universal Analytics to Google Analytics 4, including specific technical processes that will help you get set up with GA4.
Let Sphere Partners Help With Your
UA to GA4 Migration
Looking for assistance with your UA to GA4 migration? Reach out to us here and we'd be happy to help you.