Low Code Development Platform Trends to Watch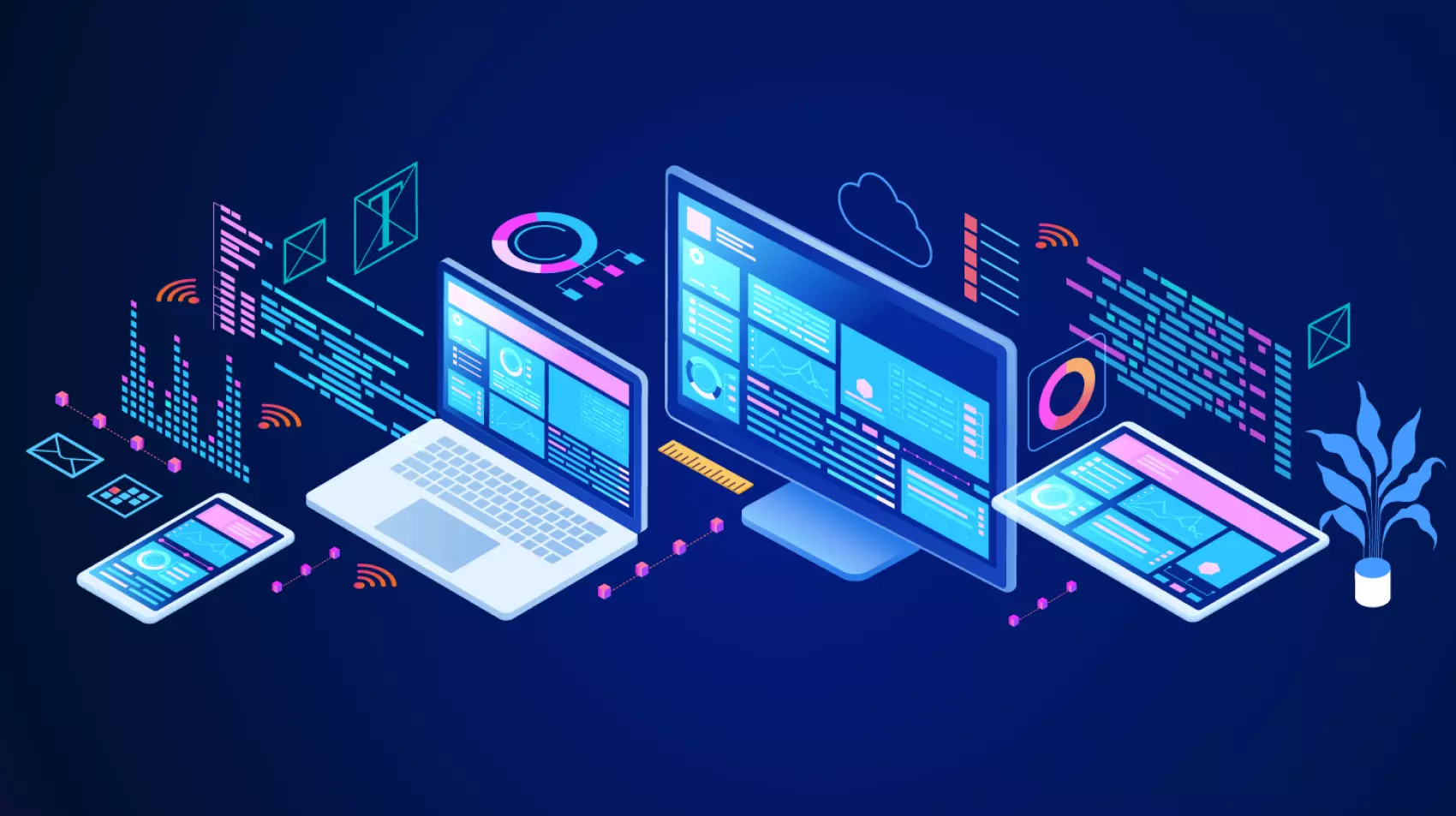 Technology has advanced by leaps and bounds in recent years, with software playing an important role. As programming has evolved over time, so too have technology companies introduced platforms which make developing tailored solutions easier for everyone involved: from developers themselves right down through end users. 
Low code development platforms have become a major element of this progress.
As a result, 'low code' and 'no code' development has been steadily on the rise over the past few years across an array of industries and use cases from general B2C apps to more specific B2B apps. The benefits of low code development in terms of developer time and efficiency have been well documented, but it is worth remarking on the fact that this trend signifies the arrival of new actors to competitive landscapes once dominated by giants like IBM and Oracle. Among the recent additions are OutSystems, Appian, Betty Blocks, Mendix, Salesforce, Zoho, Microsoft PowerApps and uiPath.
For businesses, for whom time is money and cost-efficiency is imperative, the benefits of low code / no code development cannot be overstated. This has led to a growth in app development agencies specializing in low code / no code apps and an increase in the volume of such apps currently available. 
It is worth remarking, however, on the fact that the relatively recent surge in no code development platforms has gone hand in hand with a rise of misleading statements about low code technology's ability to replace traditional programming tools.
What is Low Code / No Code Development?
In simple terms, low code / no code development refers to an application being built without the use of traditional programming languages. In other words, it covers processes that don't require large amounts of code.
For the sake of clarity, it is worth distinguishing between low-code and no-code development platforms. As mentioned earlier, low code development platforms do enable applications to be built without a high level of coding involvement. However, even with a platform like this in your corner you will likely need to invest time in learning the platform (and in some cases possess a degree of technical knowledge and skills).
No code development, in contrast to low code, is about making coding unnecessary. That may seem like something of a fine distinction but it is an important one. In other words: low code development platforms require some use of coding skills, whereas no code development platforms don't. 
No code development platforms are now available to anyone who wants them, even individuals without deep programming knowledge or experience, which has led to a boom in app development agencies specializing in creating no code apps. These platforms offer a range of functionalities and levels of sophistication, from basic UI stencils for creating simple forms with little or no coding required, right through to full-blown code generators such as Mendix (which automatically generates CRUD applications together with their backend).
What is Low Code / No Code Development Used For?
Low code development platforms are typically used for anything that doesn't involve the need to write a lot of code. A few examples might include:
Creating simple forms and registration pages using UI stencils and wizard-style interfaces

Creating customer data entry apps, such as contact managers or CRM systems

Creating location-based apps, such as a retail store locator or cabs/taxis app

Creating data visualization and dash-boarding apps
In practice, the specific capabilities of no code / low code platforms vary from one platform to another. In general terms, though, they enable basic features to be created very quickly without any coding knowledge whatsoever. This is usually achieved through the use of visual editors that enable developers to drag and drop widgets onto a screen; or by using WYSIWIG (What-You-See-Is-What-You-Get) editors to implement new features simply by pointing and clicking on what you want.
No code development platforms come with a finite set of basic features that can be dragged and dropped onto a screen to create new apps. With some platforms you can use existing components created by other developers on the platform, while with others you have to build everything from scratch every time.
Use Cases
The actual use cases may be different, but the basic concept remains the same: to provide a platform for easier app creation and faster delivery. Let's explore some of the most general use cases.
The first area to discuss is CRM (Customer Relationship Management) apps as many businesses use these as a common platform for customer engagement and user interaction. In the past, CRMs have been difficult to work with due to their complexity and limited options for integration with other tools. Low code development changes that by building a more cohesive app working environment which streamlines the app creation process and provides better options for integration.
The other main area of focus is field service apps which help businesses in the field service industry streamline communications with customers, manage work orders and dispatch technicians for repairs. 
Low code development is cited as an important tool here because of its ease of use in creating workflow tools, quoting and scheduling features. 
In an ever increasing industry focus on big data, the benefits of low code development are even more pronounced as they allow for better organizational insights from vast amounts of gathered information — something which would have been far more difficult before.
Despite all this progress, it is important for businesses and mobile app developers to select the right platform for their needs. Low-code and no-code development platforms help shorten the time it takes to build and deploy new business and mobile apps, and can serve as a means of reducing final end solution cost too. However, there are some limitations that have been identified by software experts who have studied this area in detail.
To select the best low code / no code platform for your organization's unique needs, you need to understand the pros and cons associated with using a no code / low code development platform.
These low code app development platforms can make the process much simpler and faster. With these intuitive platforms, companies are able to create software quickly with little coding confusion–the result is a reduced need for expertise in IT or on-boarding time plus more agility when it comes down to business needs!
Xplenty
One of the top low code no code platforms, Xplenty helps you in reducing hardware and software costs to work with big data. The platform allows for easy integration between various databases including Amazon Aurora (a service by AWS), Oracle or Asana among others via point-and click UI that requires minimal technical expertise.
Appian
Appian is a leading low code platform that reduces development time, complexity and risk for organizations around the world. App developers are using this service as they seek to improve customer experience with minimal effort or training on behalf of their employees. Appian makes app creation quick, easy and efficient.
With Appian, you can create an optimized mobile app within hours instead of weeks or months. It's used by various organizations around the world for improving customer experience while also simplifying risk management or achieving operational excellence in their businesses.
PowerApps
Microsoft's PowerApps is a low code mobile app development platform that offers the ability for professionals to create more advanced apps. With Azure functions, power users have access and control over their data in an intuitive way with little to no coding!
With PowerApps, you can easily build apps for every device and platform. It's a fast and easy way to create mobile business applications without writing any code, such as an app that connects your front desk with your warehouse staff or one that lets employees collaborate on shared tasks.
You can also connect the data from different apps into one single app, streamlining the process. For example, you can use it to view all your customer-related tasks in one single application or have an overview of the work being done by every employee in your team.
Mendix
Developing apps on Mendix is as easy and fast. The platform can create high-quality solutions for any sector, without requiring you to have app development knowledge or use a coding language. Mendix has helped over 100 thousand users build their own successful apps with their no code solution.
Mendix is a no code app development platform that allows businesses to create their own enterprise-grade apps, with limited time and resources. With the use of this tool, you can build your own digital products in any sector, from transportation to healthcare and much more.
OutSystems
OutSystems is a full-stack app development platform that allows you to develop and upgrade apps according to the needs of your business. You can do so without any technical knowledge, as it has an easy drag & drop interface with which developers are able create their own codes or import existing ones from other platforms such as Google App Scripts. Security features offered by OutSystems provide modern protection for these low code mobile applications.
With OutSystems, you can transform and modernize your existing business processes — without writing a single line of code. This service has everything you need to create and manage apps quickly and efficiently.
QuickBase
QuickBase is a leading automated app builder platform that saves you time and effort with its no code, cross-platform capabilities. You can integrate your data spread across multiple platforms in one place to manage it all from QuickBase!
It lets various departments in your organization collaborate better with one another. You can get up and running within an hour with its intuitive and easy to use interface.
Oracle APEX
Oracle APEX is a low code platform that reduces the complexity of mobile app solutions for businesses, individuals or expert developers. Tasks like manipulating data, creating charts and processing information get streamlined with APEX. Oracle's APEX is a popular low code platform used by many to create apps.
Another great feature of this tool is that it requires no special training or formal programming skills to use, so anyone can start creating their own apps. For companies in need of external apps for customers and partners, Oracle APEX has a flexible model where you can extend and integrate your business apps with the platform.
Oracle JET (Javascript Extension Toolkit)
For those that want to make their business mobile app more visually appealing, there is the perfect low code development solution with Oracle JET. Highly customizable charts of any amount are easy in this top platform for developers and designers alike because they can change colors or add data fields as desired without having technical knowledge about how databases work!
Kissflow
Kissflow is a business process management (BPM) system that can be used without any coding skills. This means you don't need to know how programming works, because it's all done through an intuitive user interface and independent collaboration between different users of the platform—making Kissflow stand out from other similar systems like Zoho Projects or Asana. In addition, its flexible workflow design enables companies large and small with diverse needs to manage their processes efficiently.
DWKit
DWKit is a low-code app development platform with no code, database management and continuous integration services. The features are easy to use for and come with video tutorials that teach you how to build your own apps on the DWKit platform.  
SDK's and API's are available for building fully responsive apps. This software speeds up the development process of your mobile app, by allowing you to focus on other aspects such as design or user experience—instead of having to write a whole lot of code.
Conclusion 
The future of business is here, and it's all about innovation. With constant transformation comes the need for businesses to adapt quickly. In this constantly changing world where new trends pop up every day; low-code or no code platforms ensure that leaders can create software without having any coding experience at all.
Rapid mobile app development tools offer a solution to businesses that lack the resources or time for traditional coding, but need custom apps that will add value to their business immediately. The low code platforms help companies produce more complex or standards based mobile apps in a fraction of the time it would take a full-stack developer.
Leveraging the best low code/no code mobile app development platforms will aid businesses in taking their solutions to market quickly and efficiently, allowing them to "fail fast" while keeping costs down. With minimal training, small teams can successfully develop complex apps without wasting time or money.