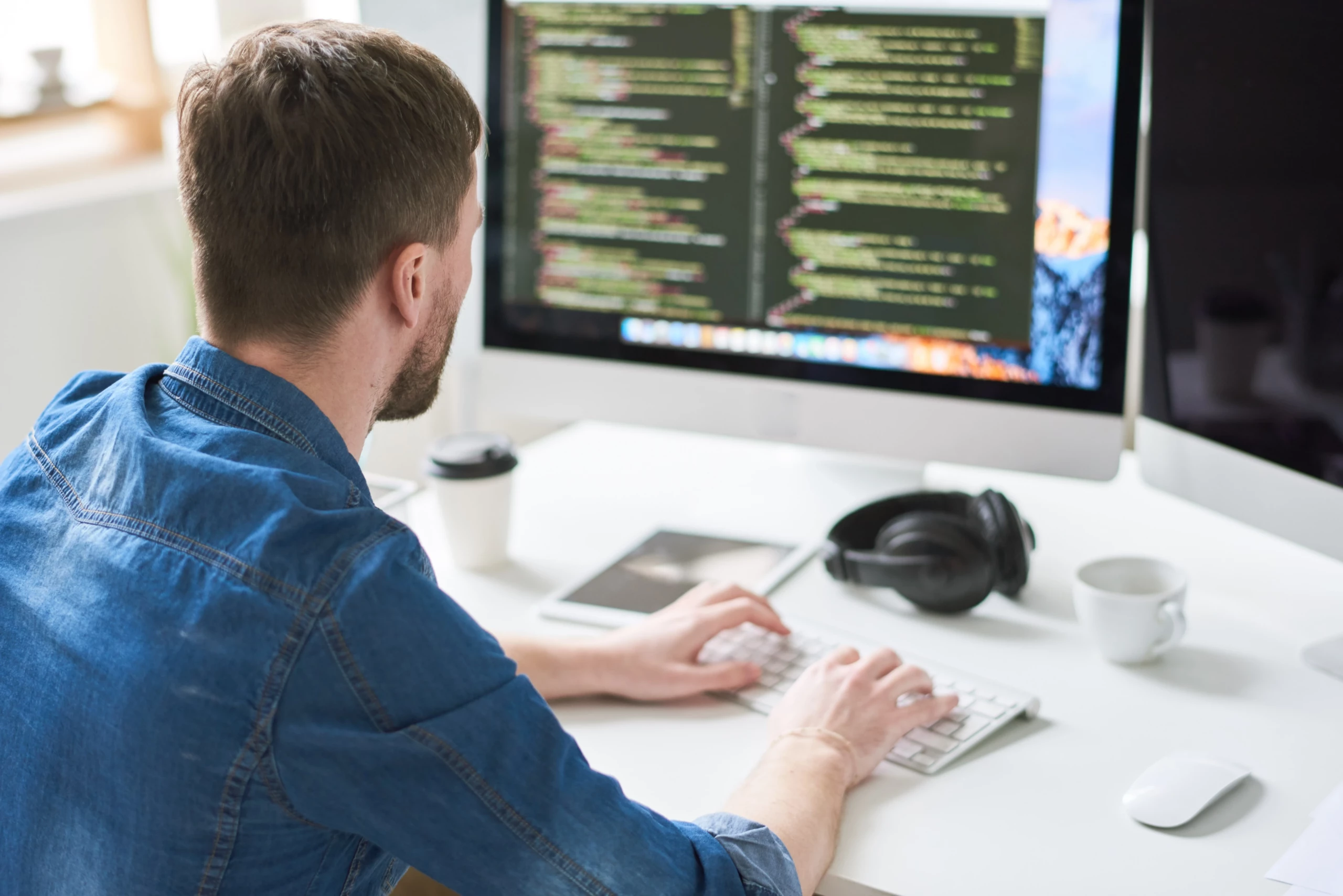 Outsourcing software development for start-ups: what to consider
A start-up environment is usually incredibly fast-paced. Your employees need to be able to spend as effectively as possible and still need to be given the resources they need to finish their work. Outsourcing software development for start-ups can be an effective way to give your team the speed, flexibility and resources they need in order to finish an otherwise complex development project on time and within budget. 
Outsourcing software development means that you will hire another company or individual to do a specific job or function for you. The main advantage of contracting out work is that it frees up your time so you can focus solely on what's most important – innovating and growing your business. 
Why should start-ups outsource software development?
There are many benefits to outsourcing your software development. Start-ups are typically very small operations that don't have the resources to hire developers in-house. In many industries, start-ups need to create software quickly to compete. This might mean developing a new application in just a few months, a timeframe that is simply not realistic when creating software within an organization. 
Outsourcing allows you to delay purchasing the resources to do the work yourself until your company is in a better financial decision to do so. In many cases, you can hire a contractor to work on specific projects while not having to hire full-time employees. For example, your company may only need a portion of its time on a project. The contractor is willing to help you out while you only need their specific skill set.
If you find the right outsourcing partner, you may be able to save money by taking advantage of their expertise and experience while maintaining control of your project. 
The timing to consider outsourcing your software development will depend on the needs of your business and the current state of its technology. If you are launching a new product and need to create software that supports it, you may want to consider outsourcing sooner than later in order to be ready for the launch date. However, it may be better to wait until near the end of the project to find a contractor who can help you finish the work on time.
Challenges of start-up outsourcing
Software development outsourcing is a popular choice for startups because it saves time and money. Having said that, there are some challenges that can occur when seeking to outsource. For example, communicating with a team from a different location can be challenging, causing a gap in communication throughout the development lifecycle. Hence, it's important to find a trusted partner that ensures nothing gets lost in translation or is miscommunicated or misinterpreted. This can be ensured by efficient collaboration using robust tools and having regular meetings with the team. 
There might also be security concerns as you'd have to trust the outsourcing company with your business project. This can be alleviated by ensuring the company signs an NDA to uphold confidentiality and protect intellectual property.  Additionally, and especially for industries such as healthcare and financial services, make sure that the outsourcing company has cybersecurity measures in place that are compliant with HIPAA, GDPR and more.
How much does it cost to outsource software development?
To determine your price, a contractor will usually first ask for information about the project, such as the software that will be developed, and the number of developers they are requesting for that project. Some companies may not know exactly how many developers they need, which a good contractor could then inform and recommend a development team based on your need.  Of course, depending on your project and its complexity, the price for outsourcing software development can fluctuate greatly. 
There is a cost-advantage however; by outsourcing your development team, you also outsource the risk of that cost greatly fluctuating after the quote has been agreed upon. An external development team will be responsible for performing your project in the predetermined scope, a set amount of time and agreed-upon costs. Compare this to the risk of hiring too many (or too few!) developers at the start of a yet-unknown project, and startups may seem themselves saving thousands of dollars by hiring externally—not to mention the convenience and management expertise that comes with it.
What makes for a great software development outsourcing company?
There's a saying in the industry that many developer companies simply provide "warm bodies" to conduct the "grunt work" that comes with completing a major development project. While this is the baseline, minimal service expected, what separates good from great software development outsourcing companies is having a dedicated business partner you can rely on.
A truly great software development company has your success in mind, beyond just completing the work. 
They will be the ones to ask questions early and often, to make sure that the project is always on the right track 

They will effectively communicate to ensure that all work is done efficiently, with minimal mistakes or re-do's

They will study your business and make informed recommendations, based on proven, senior-level experience

And finally, they ensure that the project is done on time, right the first time
Making your decision
Outsourcing software development is a decision that only your company can truly make. However, for many startups, outsourcing is often a smart, effective method to scale your development while minimizing the initial investment to your growing business.
When considering to outsource, always remember to:
Conduct research on the partners you wish to hire. Don't be afraid to ask for questions and extensive references for your specific project type!

Be clear with your requirements, and have a clearly defined scope prior to signing on a development team

Ask for their data security and other protocols, to ensure that your company's data and trade secrets stay just that—an industry secret
Have any more questions, or ready to start on your own development project? Contact us today! We'd be happy to hear from you.