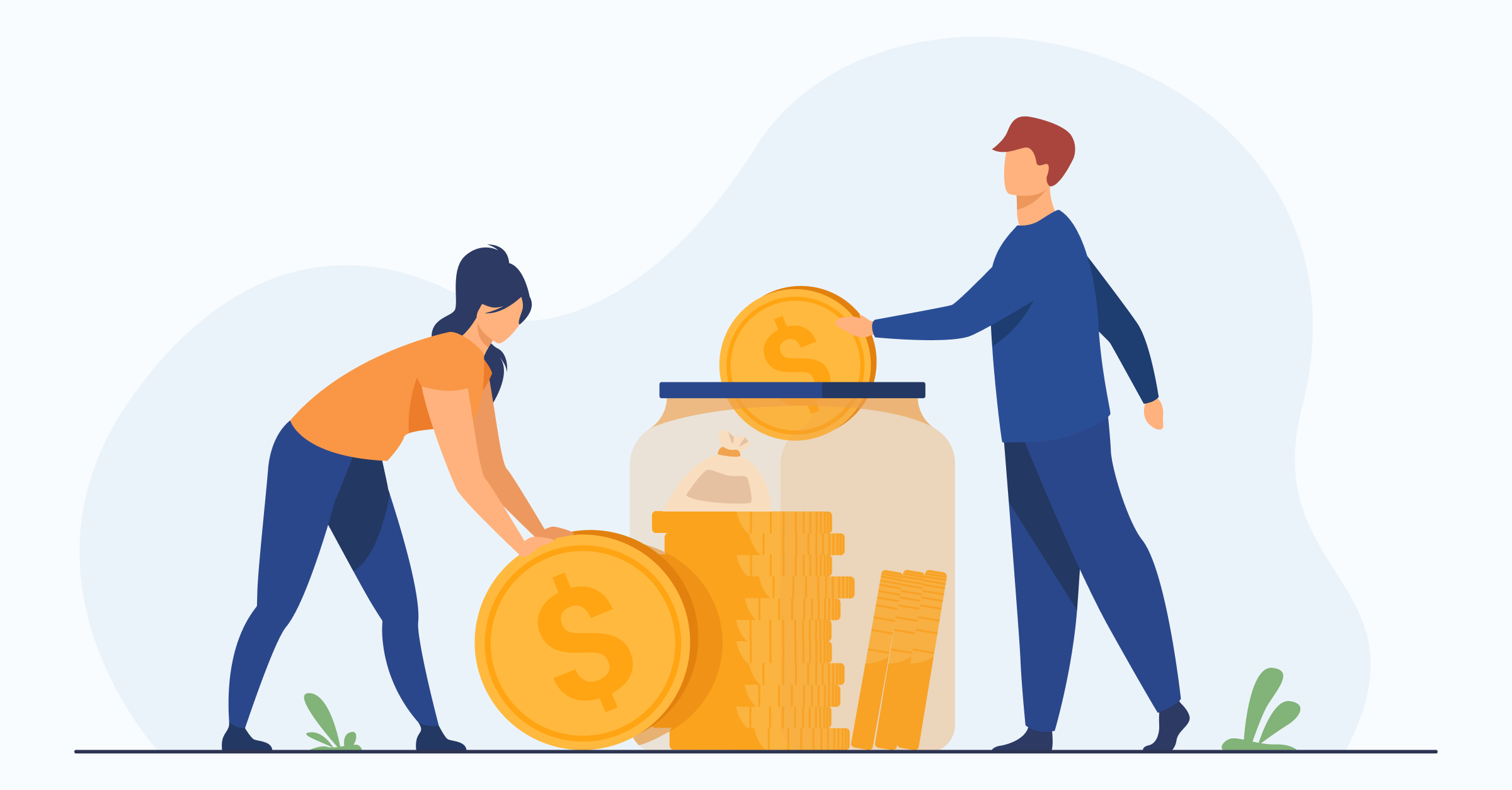 Staff Augmentation: is it the most cost-effective solution for businesses?
As the world economy enters into a phase of recession and general economic "tightness", companies are asking the timeless question of how to save money during difficult times.
This timeless question of course has timeless answers:
Increase revenue (by accelerating go-to-market speeds of products)

Reduce cost (by modifying team sizes or existing investments)
These answers go without saying, but it is exceedingly hard to follow—especially in a recession that was just followed by seemingly endless exponential growth in 2020-2021. Companies are forced to adjust their plans, projections and everything else in between. And, with this sudden change comes the need to also suddenly shift resources to accommodate either strategy above.
And in either case, that's where staff augmentation comes to play. Staff augmentation is one of the most modular and rapid talent sourcing solutions that will help you reduce your overall team cost AND increase your revenue by accelerating your product velocity to market.
How does staff augmentation reduce cost?
Let's start with the more reactive approach. Many companies find that they need to downsize, or somehow alter their current team organization structure to adapt to the economic downturn. Even major stalwarts of the technology industry such as Meta, Google, Amazon and others are laying off thousands of some of the smartest engineers on the planet–due to a reaction to the downward pressures of the market.
The cost of each internal, full-time employee comes with the following factors:
Salary (based on industry/market, variable based on experience and changes annually)

Benefits (based on competitor's/market standards)

Overhead (based on employer's existing organizational structure)

Length of employment (typically permanent)
In turn, staff augmentation has the following key cost benefits:
Cost of hire (based on employer's requirements, stable/"one true cost" for length of engagement)

Length of employment (defined by employer; can be as short, mid or long term based on a defined project scope—with transition options to full-time hire)

No employee/employer commitments (flexibility in starting/stopping collaboration)

The HR responsibilities, such as staff management and career growth, shift from the company to the service provider

Flexibility in prototyping a resource or specific skill sets to aid the organization, similar to developing a prototype and checking its fit (without long commitments or typical strings attached compared to employees)
In a time where unpredictable, negative market factors are the main source of concern, modularity of your organization is key. 
Furthermore, the cost of living keeps rising, prompting companies to adjust their full-time resources. By determining the critical technology projects that your team has to deliver to market, you can then construct a lean team around this project and define a stable cost—without any long-term commitment needed that typically comes with a full-time hire.
Similar to regular employees, the augmented team is accountable to you as the employer. You have exclusive control over the project, allowing you to monitor the team's tasks, results, and performance.
In case of any issue, you can count on support from the staff augmentation company. They can work with the experts, offer additional resources, or replace the person with a better fit. 
And, this model works with unexpected positive outcomes—many staff augmentation companies allow tracks for full-time hire of employees, should there come a longer term need for this specific talent.
Additional Staff Augmentation Benefits
Another outstanding benefit is access to new skills. Staff augmentation allows you to fill temporary skill gaps within your company.
Sometimes new technology requires hiring very expensive resources. Instead of bearing these costs, you can source the experienced resources for the term specifically needed by the project.
If a project arises and your team lacks the required expertise, you can bring in one expert to teach your in-house team the new technology or key piece needed by the project.
Experienced resources bring not only technology know-hows but also best practices and lessons they learned from other organizations.
Additionally, IT staff augmentation is a cost-effective model that allows you to only cover the costs of the time the hired specialist spends on the project. The hired team accounts for every hour and focuses on delivering your particular business needs.
This eliminates the burden of non-billable hours, illnesses, and holidays.
How does staff augmentation increase development speed/product velocity?
The other way of counterbalancing a recession—increasing revenue (typically through innovative, disruptive technology)—is another strategy that many companies may take. While many companies might have the natural reaction to be "fearful" by halting growth opportunities and maintaining status quo, a daring few will see an opportunity to capture a larger market share with a unique offering.
However, that unique offering comes with challenges; by definition, a unique offering has not yet been widely tested in the market. It has potential, but not proven/realized revenue. And because of this, it is challenging for companies to hire full-time talent to create these offerings.
Therefore, what staff augmentation solves is getting the talent you need, for the time you need them, in the quickest time. 
Staff augmentation companies offer developers of multiple disciplines (full-stack, back-end), multiple coding languages (Python, Ruby) and varying certifications (cybersecurity licenses, data platforms) — all customizable based on your specific needs

Most staff augmentation engagements, based on our own experience here at Sphere, typically are short-term engagements with defined project scopes and deliverables. If you have a business goal or product release that needs to happen within months, a team can be stood up for you within just the confines of that project.

Finally, hiring just one full-time engineer can take weeks of interviews and months of initial scaling. Staff augmentation, on the other hand, grants access to senior, experienced talent that can start working on your project quickly—for Sphere, our own teams have been averaging for within two weeks!
Staff augmentation allows you the flexibility to accommodate any client requirements since you can handle projects of all scopes or sizes. It's easy to scale up your workforce based on the current demands to meet the project's timelines.
Furthermore, you can diversify your products or services and offer exceptional quality with the expertise the temporary team brings to the table. It allows you to leverage market opportunities to remain ahead of the curve.
For instance, if competitors are developing similar products, you can expand your workforce capacity to enhance the development speed.
With an overseas market, it can be challenging to find highly skilled specialists in other countries. Staff Augmentation eliminates this challenge by giving you access to such specialists who speak your language and understand your standards.
The outsourced experts have experience with several projects and companies, so they are in the best position to offer new insights to enhance your current processes. The new perspectives will not only help you identify areas of improvement but also enhance efficiency and, ultimately, product velocity.
Is staff augmentation cost-effective for a recession?
As with any strategy, no "one size fits all". For some companies with highly specific, trade-secret needs that cannot be outsourced, staff augmentation as an option becomes more difficult. However, for many companies that aim to innovate and disrupt the industry through technology—especially during the opportunistic time as a recession—staff augmentation should be a strong option to not only reduce cost, but speed up the delivery of your unique ideas to market.
And, during a time when market factors require responsiveness, speed and modularity, we at Sphere Partners are here to help you with your specific staffing and talent needs. To get you the technology talent that you need, for the length of time that you need them, and at the best possible quality-to-cost to you.
Talk to us today on how to get your team started!