Technical Due Diligence for Startups: A Checklist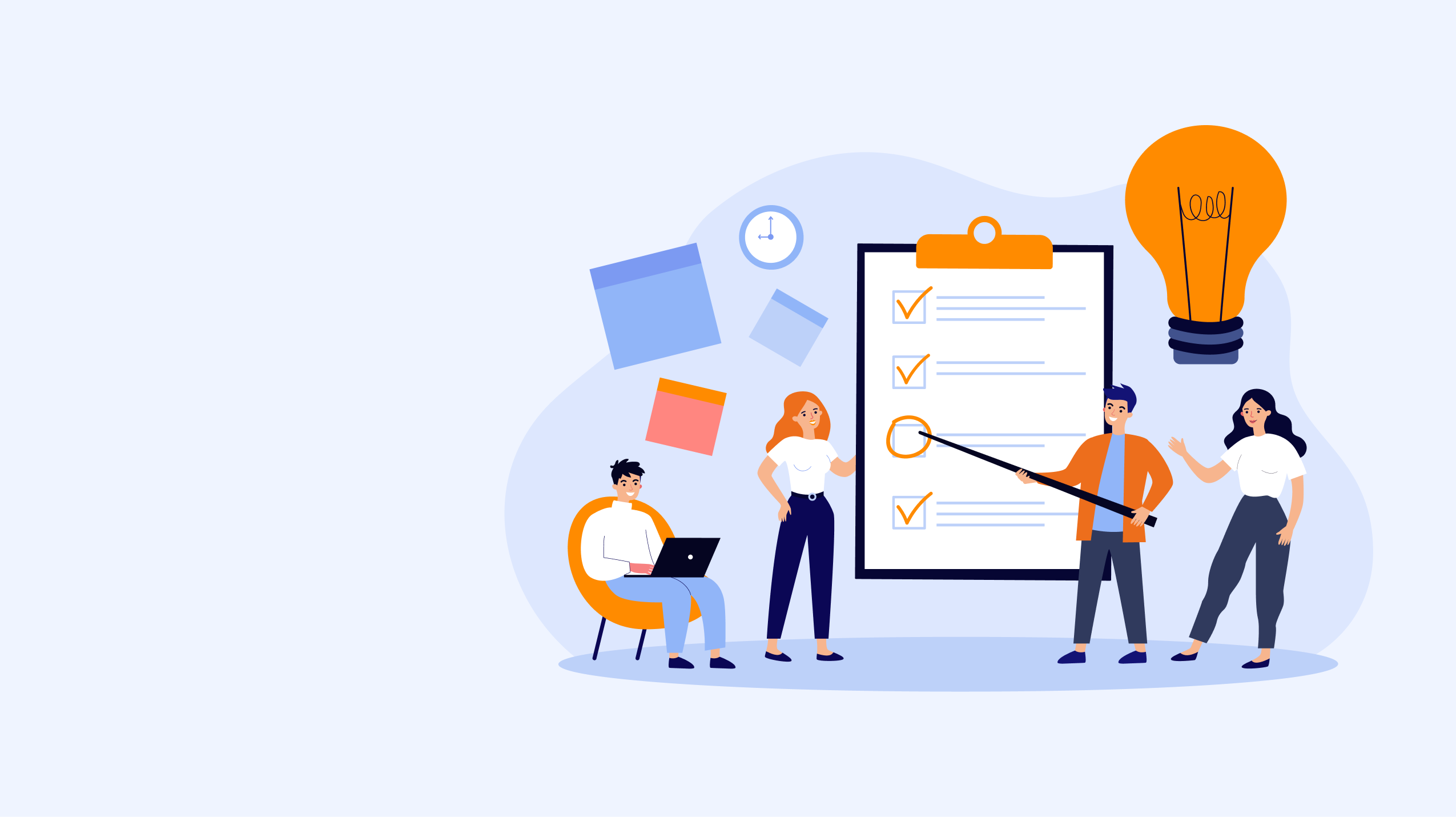 Every tech startup needs investment to grow its business. But no experienced investor will risk their capital without due diligence. This is why startup technical due diligence is important.
Before you get to your pitch deck, you need to know your startup inside and out. It is essential to understand each line of code, your market position, challenges to overcome, and your long-term vision. Many companies find this difficult to complete because of daily work demands and lack of resources. However, a technical due diligence checklist startup guide can help you get started. 
Here, we will cover everything you need to know to undertake a successful startup technical due diligence project. 
Technical Due Diligence Defined 
Technical due diligence evaluates a startup's:
Product

Technology

Architecture

Finances

Management
Investors conduct technical due diligence before a financing or M&A deal to guide their decision-making process. 
A startup technical due diligence achieves several goals, including: 
Check the product's code quality in its current version 

Ensure the product and the technology organization can scale up

Identify any red flags before investing in the startup
Who Conducts A Startup Technical Due Diligence?
Technical due diligence should begin with the startup long before they get an investor's attention. Unfortunately, most startup companies have limited time and team members to tackle technical due diligence internally, which makes this challenging.
The best practice is to build a habit of documenting everything as early as possible, such as:
Diagrams

Code backups

Meeting minutes

Invoices

Plus many more operational functions
Keep this data in a centralized and accessible location, then use it when you need to prepare for your due diligence process. 
That said, the startup technical due diligence itself depends on the size of your business and the type of investor. For example, a small startup may only need one-on-one meetings with an investor. 
A bigger startup seeking a merger and acquisition deal with a corporate business will meet with a selected group of professionals. These typically include lawyers, accountants, and technologists that can help meet due diligence requirements. Investors may also hire third-party due diligence evaluators with the legal and technical expertise to understand your startup. 
Note: The information needing to be revealed during a startup technical due diligence is often very sensitive. Think of:
Trade secrets

Intellectual property

Algorithms

Forecasting data

Commercial information, and more
Consider signing a non-disclosure or confidentiality agreement with your potential investors before undertaking any technical due diligence engagements. 
When Do You Need A Startup Technical Due Diligence?
The most common reason to begin a technical due diligence startup process is before a financial investment. The need for due diligence can be from an individual investor, private equity, or venture capital firm. 
A startup may attract investment at any stage: 
Pre-seeding:

trying out the market after completing product development

Seeding:

the product meets the consumers' needs as intended

Series A:

a rapidly scaling, well-established product in the marketplace 

Series B:

a high-profile product with an established market niche 
Note: Your business may need due diligence if industry compliance regulations change or if there's a data breach because of cybercrime. Startups must always be ready for due diligence in case of any unexpected circumstances. 
Technical Due Diligence Checklist Startup Ideas 
Every company and investor are different. Therefore, there's no one-size-fits-all checklist for startup technical due diligence. However, there are some essential elements that each startup needs to prepare for due diligence. 
Use the checklist below as a guide to building your company's personalized due diligence database. 
Company team with clear roles and responsibilities 

Product design, features, and capabilities  

Startup technology stack and architecture

Development approach, such as agile, scrum, kanban 

Deployment approaches, such as CI/CD, ad-hoc, manual 

System workflow diagrams

System monitoring and notifications

System automation and administrative tools 

Third-party SaaS inventory

Quality control and assurance processes

Backup and disaster recovery processes

IT best practices

Competitive analysis 

Target audience analysis, such as customer profiles, demographics, and psychographics 

Current technical and security concerns, such as software deficiencies, vulnerabilities, and technical debts

Current and future company needs, such as HR, platforms, hardware, and services

Ongoing business challenges that need funding to resolve
How to Prepare for Startup Technical Due Diligence
It's always best to prepare for your startup technical due diligence before you meet potential investors. Make time in your business schedule to create a due diligence deck with the above checklist. Summarize your items on each slide, then fill in the details from your records. 
Here are some extra tips to prepare for your due diligence meeting: 
Include images, videos, and graphics that help to explain your business and products to your investors.

Know the facts about your startup if you're involved in bleeding-edge technology fields like:
Machine learning

Artificial intelligence

Cryptocurrency 

Blockchain
Tech startup investors are already aware of these fields and will approach your business with extra caution. 
Design your due diligence presentation like an onboarding packet. You want to get your investors up to speed with your business as fast as possible, just as you would with a new team member. 

Keep updating your technical due diligence checklist startup ideas as you lead up to the pitch day. The more comprehensive your business information, the better the chances of winning investor confidence. 

Get external feedback from a trusted party, preferably with experience in startup technical due diligence. Use the input to improve your pitch deck and practice for the big day. 

Keep some supporting materials with you, even for brief discussions with potential investors. These could be slides, high-level diagrams, deployment tools, and more. Create the impression that you're always ready for opportunities to grow your business.

Be confident but realistic about your startup and abilities. Clearly state your deficiencies and how the investor can help you overcome them without apologizing for your startup journey. 

Learn as much as possible from experience and polish your technical due diligence checklist startup pitch for future investment opportunities. 
What To Expect From A Startup Technical Due Diligence Evaluation 
So far, we understand that startups need to be pitch-ready to find funding opportunities. However, investors come in all types, and you can never know whom you'll encounter for your startup technical due diligence meeting. 
Be ready to meet some of these due diligence professionals: 
This evaluator is very knowledgeable in all areas of tech startup investments and M&A. This is a valuable quality, but it might mean they're hard to please. The mastermind will need convincing since they believe they know better about your business and needs than you do. 
This evaluator focuses on the details rather than your startup's bigger picture. The prosecutor often reveals elements about your due diligence preparation that you may have missed. However, they will not let go of the nitty-gritty until you fully resolve them. 
This evaluator pays more attention to your budget and bottom line than your startup's technical elements. The bookkeeper is great at discovering new ways to make your startup profitable, but they may not fully understand what your startup is truly about. 
This evaluator meets with your startup through a referral rather than any official investment avenue. The wildcard has the resources your business needs. Still, they may be the perfect mix of technical and financial knowledge or clueless about the startup world. Either way, you must win this investor, so always be ready for anything. 
Note: A startup technical due diligence is a chance for you to evaluate your potential investors as well. How they carry out the meetings, the questions they ask, and their general attitude will help you decide whether they are a worthy partner for your company. You want the best-fit investors for your startup for long-term success, not just the additional money they bring to the table. 
What Happens After Startup Technical Due Diligence? 
As you already know, the tech startup world is highly competitive, and investors have plenty of businesses to evaluate based on due diligence. After your meeting, the evaluator creates a detailed due diligence report about your startup. This report identifies all your business assets, potential risks and flaws, and the overall value of your systems. Based on this report, the evaluator may ask for a technical follow-up or additional discussions about your company. 
That said, prepare for rejection too. Ask for details about why your due diligence report didn't meet their expectations. Use the experience to improve your startups technical due diligence posture. 
Get Expert Due Diligence Support with Sphere Partners 
A startup technical due diligence process presents many benefits for your company, regardless of its outcomes. It validates your startup, refines your business goals, and makes you more aware of financial and data security risks. 
Whether you're testing the waters or already established in the marketplace, a startup technical due diligence process can accelerate your business growth exponentially.
At Sphere Partners, we want you to be ready to get the investor funds you deserve to drive your startup forward. Our consultants help you prepare for your technical due diligence process to make your company investor-ready. Reach out to an expert today.