What Are The Top Cloud Hosting Providers You Should Consider (And Why?)
Keeping pace with the demands of an ever more online world means ever more aspects of your business will inevitably move to take advantage of the benefits provided by cloud computing.
While it is easy to think of the cloud as simply a set of infrastructure that just exists, somewhere in the digital ether, the reality is that it is a complex interplay of software and systems that interlinks to provide functionality and convenience to the companies and business leaders who need it most.
Moreover, it is the domain of numerous cloud hosting providers, each of which demonstrate differing levels of maturity in the sector, capabilities in their offerings and affordability factors that an enterprise leader needs to factor into their budget.
Considering the pros and cons of various cloud hosting providers is therefore a sound strategy to ensure that your resources are being deployed in the optimal way. Likewise, incentives such as trusting a managed cloud hosting partner to easily segue your digital infrastructure to a new platform is often a smart move to make – and something we will explore a little further in this article.
In the meantime, here are some of the leading cloud hosting providers, a few more niche and specialized players, and some top down oversight on their advantages and caveats to help you and your business reach the best decision on how to move forward.
WebAir

For those businesses who are either active in, or looking to get into the ecommerce space, WebAir is often recommended as one of the cloud hosting providers of choice. It largely operates using the powerful capabilities of both Amazon's AWS cloud infrastructure, as well as the similarly feature-rich Azure offering from Microsoft.
WebAir is scalable to fit the demands of numerous businesses, yet it primarily finds its fortune in helping organizations to scale up to enterprise level ecommerce website infrastructure with ease and confidence. Capable of working relatively seamlessly with specialized ecommerce platforms such as Magento and WooCommerce, WebAir also has an in-house team who can work with your organization to ensure full compliance with regulations and best practices for selling online.
The support team at WebAir is often regarded as ready to go above and beyond to resolve any issues for users, too.
Cloudnexa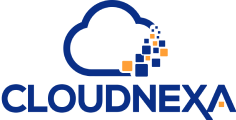 When affordability is high on your agenda, and you are working with a largely WordPress based online infrastructure and framework, Cloudnexa is often highly recommended. This is one of those cloud hosting providers best suited for mid-tier and medium sized enterprises who are looking to grow with solid support and a good basis of knowledge.
Cloudnexa is partnered with 125 Azure and AWS data centers, and each of its specialist support staff are fully AWS certified. This means that issues are often resolved quickly, if they occur at all – and that the team can likewise connect business leaders with crucial third party software and support that can help a WordPress based web presence to really reach its potential.
Codero

For large scale multinationals, big enterprises seeking to take the step onto the global stage, and big businesses who have a legacy at their back and national recognition at their feet, Codero is often one of the cloud hosting providers of choice.
This is because Codero specializes in recognizing the incentives that drive organizations at this level of the growth journey. For example, one of its most sought after features is its load balancing and burstable instance capabilities – in other words, ensuring your online presence is consistent, stable and rich with cybersecurity even in times of unprecedented demand or incredibly heavy online traffic.
Of course, Codero has optimized its price plans to befit its status as a major player among major players, and this unfortunately may price the more ambitious but not yet sizable businesses that would benefit from its capabilities out of its reach.
Rackspace

When it comes to cloud hosting providers who are also effectively household names, Rackspace is hard to beat. A longstanding player in this industry, Rackspace has managed to become a name synonymous with cloud hosting providers the world over, and has partnered with the key cloud infrastructure data center providers internationally to back up that claim.
That means Rackspace is capable of connecting businesses with the capabilities of not only AWS and Microsoft Azure, much like many other cloud hosting providers, but also Google Cloud, Alibaba Cloud, and plenty of specialized service providers.
Naturally, both this experience, the inhouse capabilities of the Rackspace engineering team – itself thousands strong – and the rich suites of features available to end users and enterprises at the higher end of globalization mean that Rackspace is one of the more premium priced cloud service providers available on the market. It is another player for whom only the biggest and most rapidly growing businesses need apply, for the most part.
Cloudways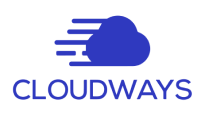 Having made plenty of positive headlines for itself among its fellow midrange cloud hosting providers, Cloudways suits mid-tier enterprises and those organizations with medium sized web presences in need of scalable and robust cloud integration.
One key aspect that sets Cloudways apart is its commitment to versatility. What this means is that an online store or ecommerce expansion underway at a given business can take advantage of the likes of Magento support and compatibility. Meanwhile, online marketers and sales teams can utilize the CMS functionality that Cloudways makes available, and content creators can ensure you are consistently sought out for your thought leadership using WordPress support.
Affordability is a strong suit for Cloudways, which similarly operates utilizing a pay as you go business model that ensures you always know what you are getting – and never feel constrained by lengthy contracts.
Scale Dynamix

As any business leader knows, many of the most exciting players in any industry are those who are lean, nimble and agile to changes in the market. Scale Dynamix is a superb example of that kind of philosophy in action – relatively small among many of the cloud hosting providers that we have been discussing in today's article, yet ready to use the agility that comes with that to your advantage.
Charging a flat US$499 per business per month for its services, Scale Dynamix is able to – true to its name – scale your needs up and down accordingly for that consistent flat fee. This makes mastering the budget for your business cloud needs that much more rhythmic and predictable, yet fortunately does not come with many shortcomings on Scale Dynamix's side either.
The platforms with which Scale Dynamix primarily works, using AWS and Azure infrastructure, are WordPress, WooCommerce and Magenta. However, Scale Dynamix seemingly takes pride in quite a personal touch, and often works with businesses to tailor and customize solutions to exact specifications too.
When is Managed Cloud Hosting the Answer?
While we have gone over many of the most popular cloud hosting providers, as well as several distinguished niche players, what is crucial to remember is that there is an element of change and upheaval inherent to any forthcoming cloud migration strategy.
While the benefits of moving forward with your goals in this regard are always worthwhile, it is completely understandable to feel a sense of apprehension – either from your wider team, your fellow executives, or even in your client base, if they have likewise had reason to foresee your cloud migration strategy take root.
In instances like these, expertise such as ours at Sphere Partners can prove both pivotal and positive. Our extensive suite of cloud consulting and managed cloud hosting services are able to ensure that your segue into your next step in this digital domain is a successful one – while minimizing disruption.
Entrusting your managed cloud hosting needs to us means that we take on the burdens of working with cloud hosting providers such as those discussed above, and customizing to them your needs and requirements ahead of time – and on an ongoing basis, as they evolve.
What this means is that your time and energy is more freed up for the necessary agility and spur of the moment thinking it takes to keep your business running – as well as the focus necessary to double down on the long term goals outside of cloud hosting providers that most requires your leadership and advice to achieve.
We utilize industry leading best practices in auditing, reporting, monitoring and managed cloud hosting to ensure that the everyday niggles are taken care of, the big issues get raised with you for fast resolution, and that our technical knowledge can pre-empt many of your questions before they even need asking.
We have worked with organizations of every size and scale, and at every level of their growth journey, in ensuring that managed cloud hosting services that let them play to their individual strengths are delivered and sustained, time and time again.
Why not get in touch to see how we can help you reach your next digital growth objective with managed cloud hosting?