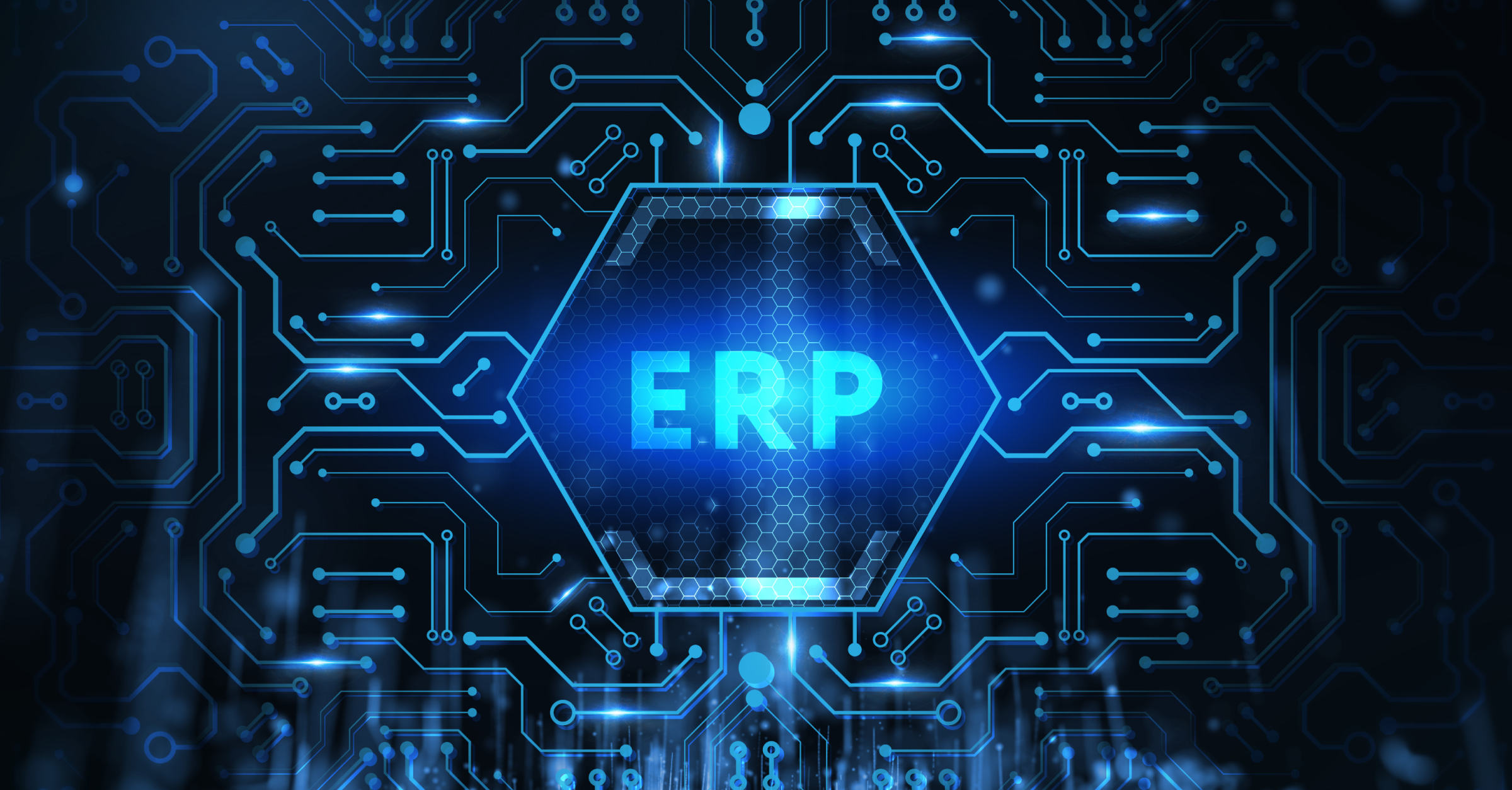 Why Should Tech Leaders Care About ERP?
Enterprise resource planning (ERP) is a centralized software application that manages the core processes of a business, including financials and accounting, order management, inventory management, manufacturing, human resources and more. Every business has the need to bill customers, pay vendors, and manage financials that an ERP offers. However, not every business needs all the features offered by these systems, which is why they typically have modular offerings. As can be expected, there are a lot of different options out there.
So, why should tech leaders care about ERP?
ERP can help leaders better handle their team's resources and how their teams use them, drive efficiency and improve the bottom line. Leaders can make better decisions about where or how to allocate resources by having better visibility of the moving parts of a business in real time.
By bringing all these moving parts onto one platform, ERP can help break down silos and enhance transparency. It also provides better visibility into the operations of your business. All of these factors can have a positive impact on your bottom line.
Overall, an ERP system can be a valuable tool for tech leaders. It can help you improve the efficiency and effectiveness of your organization and save time and money in the process.
Let's explore these benefits in more detail as we explain why you must consider ERP. 
How do ERP Systems Work?
Since businesses have different needs, there's no one-size-fits-all ERP solution. These systems are available as modules, where each serves a different department. 
The modules cover key business processes, such as:
Supply chain management

Accounting and finance

Human resources

Project management

Business reporting

Customer relationship management

Procurement

Planning

Manufacturing and logistics
However, the data framework remains consistent in all departments. For instance, supply chain, marketing, and CRM data have a similar structure and language. 
The ERP then deposits all data in a unified database that acts as the single source of truth. This eradicates the risk of duplicate data entry, mismatched stats, and incomplete data sets.
ERP software eliminates barriers between various business functions, allowing complete transparency and visibility.
What Are the Benefits of Using an ERP System?
According to a new study by Markets and Markets, the ERP software market will grow from $64.7 billion in 2022 to $130 billion by 2027. More companies are embracing ERPs, and with good reason. 
ERP software consists of integrated applications to gather, store, handle, and interpret data from many business activities.
ERPs provide visibility into critical business processes while helping to automate them. These systems help you make smarter decisions about where to invest resources and improve efficiency. Furthermore, ERP systems can help businesses reduce their manual processes and save time and money. 
Tech leaders should care about ERP software because it can help businesses and companies in the following ways:
ERP Systems Can Help You Make Better Decisions
Tech leaders are tasked with making big important decisions. ERP systems providing real-time insights into the business can support tech leaders in making those decisions. By design, ERP systems help businesses manage their core operations more effectively and efficiently.
These systems provide real-time data and analytics that can help you optimize your processes. Knowing your IT and operational bottlenecks enables you to understand more about investing resources and improving efficiency. 
You can automate key business processes and integrate data from various departments. Integrating different systems facilitates communication and collaboration. This, in turn, leads to better decision-making and improved efficiency overall.
Business Continuity Planning
If you're a tech leader, you know that your company's success depends on its ability to use information technology effectively. 
And if you want your company to be successful, you must ensure that your IT infrastructure is up to the task. That's where enterprise resource planning (ERP) systems come in.
Among the most outstanding ERP benefits is better business continuity planning. In the event of a disaster, an ERP system can help you get your business up and running again quickly and efficiently.
ERP systems are exceptionally helpful in a crisis. First, they provide a central repository for your company's critical data. If your primary data center gets destroyed, you can still access your data from a secondary location.
Second, ERP systems can help you automate most of your business processes. This frees up valuable resources that your team can use to focus on recovery efforts.
Third, ERP systems can provide real-time visibility into your supply chain. This can be invaluable in a natural disaster or any other emergency. It helps you identify disruptions and find alternative sources of supplies.
Finally, ERP systems can help you manage risk more effectively. By providing a centralized view of risks, you can quickly identify potential problems before they become crises.
Transparency in Critical Operations 
As a tech leader, you need to be able to make informed decisions about where to invest resources. And you can only do that with visibility into your company's critical operations.
ERP systems give you a real-time view of your performance by providing a centralized view of your company's data. This allows you to see how different departments perform and identify issues and opportunities faster.
In addition, ERP systems can help you manage your growth by providing a centralized view of your company's data. This will also allow you to identify potential problems before they become crises.
ERP systems improve visibility into business operations. Through real-time data and analytics, you can better understand where your bottlenecks are and how to optimize your processes.
ERP systems can also help businesses better manage data. By centralizing data and making it easier to access, you can make better decisions based on accurate real-time information.
ERP systems can also help you improve communication and collaboration between different departments. By integrating different systems, you can facilitate communication and collaboration. This, in turn, leads to better decision-making and improved efficiency overall.
As your company grows, you need to be able to scale your operations quickly and efficiently. And you need to do so without incurring crippling costs or disrupting the existing processes.
ERP systems meet these challenges by providing a scalable platform for your expanding business. This will help you avoid the costly mistakes that often occur when businesses grow too quickly.
ERP systems allow you to expand your business without investing in new infrastructure or training new employees. 
ERP systems can help your company in several ways, but one of the most important is that they can reduce the cost of upkeep. You can save time and money by automating and streamlining your business processes.
The option to monitor your organization closely in one application means you can quickly identify the source of higher expenses, making it easier to reduce costs. Plus, it can prevent over-production and over-ordering, to give a couple of examples, both of which can drive up costs.
Business Efficiency and Productivity
ERP systems help businesses keep track of their inventory levels and customer data. You can leverage this information to improve business decision-making and operations.
ERP systems help you integrate different departments and systems. This streamlining leads to improved communication and collaboration between teams and individuals. Ultimately, your business benefits from improved efficiency and productivity.
Organizations are under pressure to reinvent themselves constantly to stay ahead of the competition. 
ERP software can help you drive business transformation by automating and streamlining your business processes and improving operational efficiency, overall modernizing your business. This will allow you the agility to adapt quickly to changing market conditions and capitalize on new opportunities.
ERP software can help you manage change by providing a platform for innovation. This will allow you to experiment with new business models and processes without disrupting your existing operations.
If you want your business to be successful, you must ensure that you provide great customer service. ERP software can help you improve customer satisfaction by putting all customer information, such as contact details, order history and support cases, all in one location.
It also provides you with real-time visibility into your operations, allowing you to identify and resolve problems before they impact your customers. More accurate inventory and order information result in customers receiving the right items and orders in time. Eliminating errors related to orders leads to increased customer satisfaction and chances of repeat buyers. 
Data is vital for business, and ERP software can help protect it. The software achieves this by putting all the data in one place rather than across multiple systems with different security levels. This makes it more difficult for unauthorized people to access the data. 
Additionally, most ERP systems have permission settings. You can implement permissions to limit who can view and edit the data. This reduces the chances of fraud or other illegal activities.
Choosing the Right ERP for Your Business
A company's success depends on its ability to use its resources best. That requires a coordinated effort between departments. An Enterprise Resource Planning (ERP) system can help by integrating all the different parts of the business, from finances to inventory to manufacturing. 
This kind of system offers significant benefits, including improved efficiency and decision-making. It empowers your company to become more agile and responsive to market changes. For these reasons, ERP is a vital tool for tech leaders and one that they need to be aware of, understand and consider if they're not already using one for their business.
Sphere Partners is a leading ERP software provider with over two decades of experience helping businesses transform. Sphere offers a comprehensive suite of customizable ERP software solutions that meet your needs.
Sphere Partners has a team of experienced ERP consultants who help you select the right ERP software solution and implement it successfully. Our experts work closely with clients to understand specific business needs and goals and then tailor a solution that will help meet those objectives. 
If you are interested in making an educated ERP investment decision, schedule a workshop with an ERP expert here. As a trusted provider, we'll strive to help you navigate the different options and find the right solution for your business.
If you would like to get started with a consultation, you can request one here.