Tech Debates
– Miami
Building an Engineering team
from startup to scale
Survival tactics for CTOs,
technical leaders
and those that aspire to
lead technology departments
Tuesday, December 3rd, 2019
5:30-8:00 PM EST

Location: CIC Miami – Cafe

Building an engineering team from start-up to scale.
Join us for a networking event and lively panel discussion on building and scaling an engineering team for a start-up. Strengthen your knowledge and connect with the next generation of Miami tech leaders.
Spaces are limited. Register for this event by filling out the form below.

Who Should Attend:
CTOs, technology leaders, engineering managers, aspiring CTOs, and young professionals.

Date/Time:
5:30 – 8:00 pm  – Tuesday, December 3rd, 2019

Location:


CIC Miami – Cafe

1951 NW 7th Ave., Miami, FL 33136




Agenda:
5:30 – 6:15 pm  – Drinks, Food and Networking.
6:15 – 8:00 pm  – Panel Discussion: Building an Engineering Team from Startup to Scale.

Why Attend?
Expand your knowledge and find solutions to key issues.
Meet new people and expand your professional network.
Regain your focus and find inspiration with like-minded people.
Learn new ideas and techniques, strategies that work.
Ask questions to panelists and/or present your ideas.
Gain career advice.
Receive free food & drinks.
PANELISTS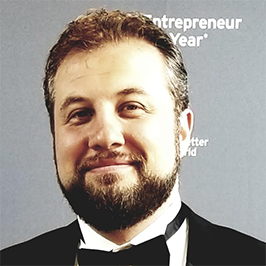 MARK FRIEDGAN
Mark is based in Chicago. As an early stage investor, advisor to startups, award winning CIO and experienced technology leader, Mark brings a unique perspective to the Debates. The major businesses Mark has been involved with are Enova, Eligo and CreditNinja.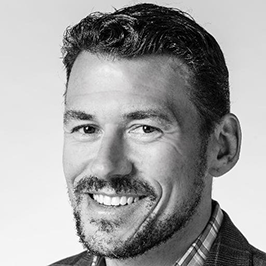 LORENZO VALLONE
Lorenzo Vallone has over 25 years of experience helping organizations across a wide range of industries to maximize value by streamlining and optimizing business processes, using cutting-edge technology. Vallone and his team at Xennial Digital are experts on creating XR training tailored to a company's culture and needs.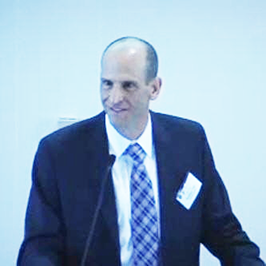 ANDREW TATE
Andrew Tate, CSPO is a Computer Professional with over three decades of industry experience. After graduating from the University of South Florida, with a Computer Engineering Degree, Tate started as a Systems Programmer, working for Paradyne, Gould Computers, Pyramid Technologies and Modcomp as a Unix Kernel Engineer. Tate later became a consultant to Motorola, designing firmware for the first integrated paging voicemail system. In parallel with this role, Tate launched a Consulting Company and grew it to a 4M company with 40 employees. Thereafter, Tate was Director of Development working on Network Security Products at CyberGuard. He later transitioned into Product Management and Product Ownership, using Agile/SCRUM to execute and manage projects for companies such as SpectorSoft and Global Personals. Tate currently works in this capacity as a Senior Product Owner for HHAeXchange, where he is primarily responsible for Home Healthcare Caregiver mobile apps and web enabled portals. Tate has delivered guest lectures at Carnegie Melon, Purdue University, Arizona State and Georgia Tech and was invited by Harvard University to deliver a presentation at the Berkman Center on Internet Child Safety. Tate is a previous board member at the University of Florida College of Engineering. Tate is married with two grown children, one a successful businessman residing in Hong Kong China and the other a student in Tel Aviv Israel.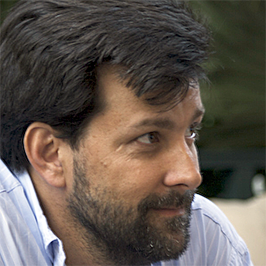 CARLOS GRANIER
Carlos Granier currently works as CTO at Radar, where he oversees digital strategies, growth and revenues across a portfolio of brands and markets, as well as the production, distribution and monetization of content on large platforms for client brands and owned content. Granier worked as CEO and CTO at Pongalo, driving growth in the US Hispanic subscription OTT markets, leading product development, and assembling and running a multi-disciplinary distributed team. He was also tasked with implementing growth hacking strategies and product design. Previously, Granier developed ground-breaking, disruptive news media distribution tools at RCTV as well as pioneering online video distribution. Granier has served as a mentor at startup incubator and accelerators, ionth and MassChallenge.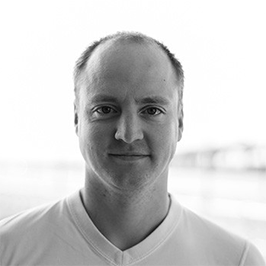 CYRIL CARBONNIER
Cyril Carbonnier is the Co-Founder and CTO of Home61, as well as the founder of EON.AI and 2013 Consulting. Carbonnier's knowledge and expertise in the real-estate market spans 30+ countries, where he developed AI solutions, including Machine Learning, Predictive Analysis and Artificial Neural Network. He has had vast experience coaching, managing and growing groups and teams internationally (local and/or offshore team), from product strategy to lead development (DevOps, Front-End, Back-End, Mobile, Computer Vision, Neural Network, ML, etc.).

Reserve Your Seat Now (spaces are limited)
DATE:
Tuesday, December 3rd
TIME:
5:30-8:00 pm EST
LOCATION:
CIC Miami – Cafe 1951 NW 7th Ave., Miami, FL 33136