Tech Debates Chicago
Lessons Learned from Selecting and Implementing Enterprise Systems
Lessons learned and tactics for CTOs, technical leaders, business executives and those that aspire to lead technology companies.
5:30-7:00 PM Tuesday, January 28th
Location: Hosted by CreditNinja,
222 S. Riverside Plaza, Suite 2200, Chicago, IL 60606
Lessons Learned from Selecting and Implementing Enterprise Systems
When trying to scale a business, it is critical to have various systems in place to enhance productivity and fluidity.
However, these systems can fail unless you have the proper people, processes and platforms in place.
Join us from 5:30-7:00 pm, Tuesday, January 28th, as a panel of seasoned tech executives discuss lessons learned and ways to improve new business enterprise systems selection, implementation process and execution.

LEARNING OUTCOMES
Audience members will learn about:
• Why good systems and processes are essential in growing and scaling a business.
• Understanding the process of establishing and implementing a system.
• How to start and implement business systems successfully.
• Getting alignment on employees following steps, processes and procedures.
AGENDA
5:30-5:45 pm Networking
5:45-6:40 pm Panel Discussion
6:40-7:00 pm Q&A Session
WHO SHOULD ATTEND?
CTOs, technology leaders, engineering managers, aspiring CTOs, CEOs, COOs, Directors of Operations, CFOs, CMOs, and young professionals.
WHY ATTEND?
• Expand your knowledge and find solutions to key issues.
• Meet new people and expand your professional network.
• Regain your focus and find inspiration with like-minded people.
• Learn new ideas and techniques, strategies that work.
• Get advice from panelists and other audience members.
• Share best practices with audience members.
MODERATOR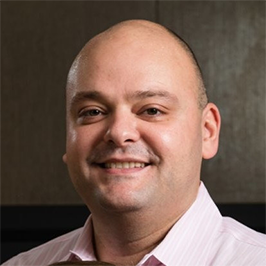 IGOR MELTSER
Igor has extensive technical and operational experience, spending the last 15 years of his career in various Healthcare-related IT roles. With almost 20 years overall in small entrepreneurial and large global tech-forward organizations, Igor leads cross-functional teams to design and deliver innovative high-tech solutions to aid in the continuum of care. He holds a Master's Degree in Information Systems Technology, Networking and Security, and two Bachelor degrees in Computer Science and Information Systems from DePaul University. Igor previously held a CCNA certification and had successfully completed a SAFe Foundations bootcamp program.
PANELISTS
PETER RAZUMOVSKIY
Peter who started his career in the Deloitte audit practice has 15 years of experience in a variety of accounting and finance roles, with the last 7 years as the CFO and Head of HR of iCanvas. In his current role, he has helped transform iCanvas from a small operation into one of the largest and fastest growing on-line retailers of art prints in the country as recognized by INC and Crain's magazines. Beyond Accounting and Finance, Peter is involved in all strategic decision within his organization including system needs, HR, sales and vendor management. Peter is passionate about the art industry and helping small businesses maximize their potential by relying on data driven decisions. He holds Accounting and Finance degrees from DePaul University and has been a registered CPA since 2005.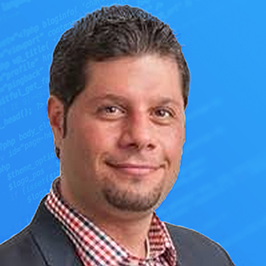 GEORGE PANARITIS
George is a results driven technology professional with 15 years of progressive experience in leading Professional Services teams, building and growing PS teams to support organizational growth plans, Solution Consulting, Application Pre-Sales, Business Requirements Analysis, Process Redesign / Improvement, Project/Program Management, User Training and ERP Implementations for both Fortune 500 and mid-tier companies.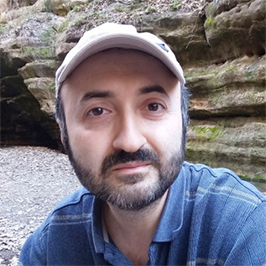 SIMON SIMONIAN
Simon is the Vice President of Enterprise Architecture and Technology at Argo Tea. As a Co-Founder of Argo Tea, Simon built the company's enterprise systems and operations from ground up, leading the growth from a single outlet to the largest chain of tea cafes in the world and one of the most respected wholesale CPG brands.
Simon architected and developed Argo Tea's business processes and systems across every business function, including implementation of a centralized home-grown enterprise management system. In addition, Simon built an IT infrastructure, setting up the technical blueprint for all retail operations. In his leadership role, Simon assembled and managed a support team, ensuring full operational efficiency.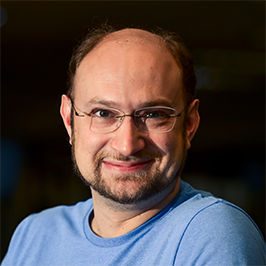 MIKE SANDLER
Mike is a seasoned technology leader with experience building and growing a number of startups in various industries. Currently, Mike is the Chief Information Officer of Eligo Energy. He has helped companies like Enova, Citybase, Eligo and others get to the next level. He is insightful and considerate of making short-term decisions that may impact long-term product sustainability. Mike holds Bachelor of Science degrees in Computer Science and Electrical and Computer Engineering from Carnegie Mellon University.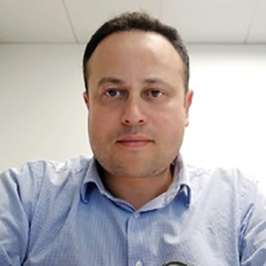 LEO RADOVSKY
Leo has over 20 years of progressive experience, leading IT and M&A functions of the largest EHS software
(Environment, Health and Safety) global start-up. Leo is responsible for technical diligence, enterprise architecture, business applications implementations (ERP, CRM, ecommerce platforms, Digital Marketing, HCM, Payroll, PSA, WMS, DW), infrastructure, InfoSec, DevOps and Support services. Previously, he helped several small to medium size companies in various verticals (Software, Ecommerce, Distribution/Supply Chain, Food and Beverage, Energy, Telecommunication and Finance) scale their business. He also provided strategic IT vision focused on operational excellence, scalability and cost. Leo has operationalized and managed critical areas of IT that included M&A activities, budgeting, vendor management, hosting, systems integration and information security by establishing processes and procedures, reporting frameworks and KPIs.
Reserve Your Seat
DATE:
Tuesday, January 28th, 2020
TIME:
5:30-7:00 pm
LOCATION:
Hosted by CreditNinja:
222 S. Riverside Plaza, Suite 2200, Chicago, IL 60606