A Smarter World to Live In – On EV and Electrification (invite-only)
Is electrification the answer? The prospects of a greener future
Exploring how emerging tech solutions are shaping electrification strategies and opening up new opportunities for the ecosystem participants.
---
5 SEPTEMBER 2023 | VENUE TBD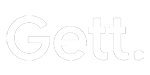 WHEN
5 September 2023
18:00-21:00 BST
Our Hosts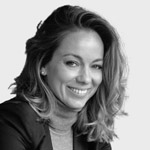 Katerina Korotkova
Director of Product Strategy, GM Of E-Mobility — Sphere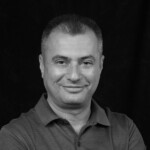 Boris Korenfeld
Global CTO – Sphere
Event Overview
From tackling extreme heat in the urban spaces to delivering more sustainable and carbon – neutral solutions, modern cities are constantly looking for innovative strategies and tech services to advance in sustainable solutions.
Electrification has been at the forefront of energy transition for at least a decade and new, affordable long term business models are emerging every day, constantly changing the landscape.
This event is hosted by Ekaterina Korotkova, Product Portfolio Director at Sphere,  an expert in sustainability and electrification strategies.
Key Topics to be Explored:
Explore innovative technology solutions for advancing electrification
Discover pragmatic approaches to assist companies in managing fleet transitions
Gain insights into reliable connectivity solutions for electrification
Develop cost-effective strategies within the electrification space
Join us and network with like-minded peers in the EV and electrification industry along with Sphere Partners!
Where and When Is the Event?
5 September 2023 @ TBD Venue
Who Should Attend?
Chief Technology Officers, Chief Finance Officers, VPs of Technology
What is the Agenda and Format?
6 – 6:30PM: Welcome Reception

6:30 – 7:30 PM: Topic Discussion Proper

7:30PM and onwards: Dinner
No sellers or vendors here! This is an informal session that includes dinner and socialising in a friendly environment.