Financial Services Leaders Forum (invite-only)
How to navigate a crisis when money becomes more expensive
In a climate where borrowing is costly, fintech innovation faces barriers. With limited capital access, startups risk stagnation or shutdown. Yet, all is not bleak. Join our expert panel where we delve into how industry leaders are navigating these challenges and keeping the spirit of innovation alive. Dive into this crucial conversation on the resilience of the fintech sector.
Network with like-minded individuals and make meaningful connections with industry leaders, peers and colleagues. This is an RSVP-only event.
---
6 SEPTEMBER | VENUE – TO BE CONFIRMED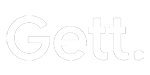 WHEN
Wednesday, 6 September 2023
18:00-21:00
Our Hosts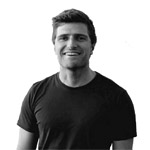 Jared Fisher
Head of Product — Kolleno
Former VP, Accounting Product Owner — Blackrock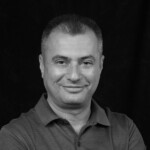 Boris Korenfeld
Global CTO — Sphere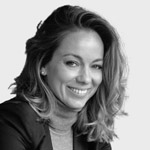 Katerina Korotkova
Director of Product Strategy — Sphere
TBD
more guests to be announced!
Event Overview
Dive into a focused discussion on the implications of expensive borrowing in the fintech sector. As the financial landscape grapples with escalating borrowing costs, fintech entities are at a crossroads. This event aims to shed light on the challenges and the innovative strategies being employed by industry leaders to navigate this terrain.
Key Discussion Topic: Impact of Costly Borrowing on Fintech
Influences on Innovation: Understand how increased borrowing costs are directly affecting the pace and direction of fintech innovations.
Adaptive Business Models: Discuss how fintech firms are restructuring their business models to remain sustainable and competitive.
Alternative Funding Sources: Explore the shift towards non-traditional funding sources and the role of venture capital and crowdfunding in the current scenario.
Risk Management and Mitigation: Delve into the risk assessment strategies companies are employing to safeguard against financial volatility.
Future Outlook: Gauge the long-term implications of this financial challenge and envision the future of fintech in a high-cost borrowing environment.
Join industry experts as they dissect the topic, offering valuable insights and potential solutions to the challenges posed by expensive borrowing in the fintech sector.
Where and When Is the Event?
To be determined—please stay tuned for updates!
Who Should Attend?
Financial Technology CTOs, VPs/Heads of Engineering, Software Development Data or Product
What is the Agenda and Format?
6 – 6:30PM: Welcome Reception

6:30 – 7:30 PM: Topic Discussion Proper

7:30PM and onwards: Dinner
No sellers or vendors here! This is an informal session that includes dinner and socialising in a friendly environment.