HealthTech Leaders Forum: Innovating Healthcare Interactions (invite-only)
Stay on the pulse of healthtech
In the patient-led economy, it's essential to prioritize the unique needs of those you serve — patients, consumers, care teams, and professionals. Team up with the most innovative health tech leaders, leveraging their unique knowledge and capabilities alongside other ecosystem members. Bridge the gaps in health tech by attending Sphere's Zurich HealthTech Forum.
---
11 SEPTEMBER 2023 | Zurich, VENUE TBD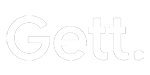 WHEN
11 September 2023
18:00-21:00
Our Hosts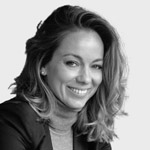 Katerina Korotkova
Director of Product Strategy, GM Of E-Mobility — Sphere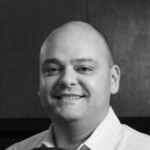 Igor Meltser
VP of Global Technology Solutions and Services — Sphere
Event Overview
In today's dynamic pharmaceutical environment, technology is assuming a prominent role in reshaping traditional paradigms of patient care and management. This event aims to unravel the possibilities that arise from the combination of cutting-edge devices, drug treatments, and data-driven health management techniques.
Key Topics to be Explored
Exploring Synergies: Discover how the fusion of pharmaceuticals and technology is enabling healthcare professionals to gain unprecedented insights into patient well-being. Learn about revolutionary methods to combine device-driven therapies with drug treatments for enhanced patient monitoring and personalized care.
Data-Driven Insights: Delve into the realm of data analytics and its pivotal role in deciphering patient health patterns. Gain insights into how the latest technologies are facilitating the collection, interpretation, and utilization of real-time patient data, fostering more informed clinical decision-making.
Innovation Showcases: Witness live demonstrations of state-of-the-art medical devices and technologies that are revolutionizing patient care. Engage with industry experts and innovators as they present groundbreaking solutions that empower healthcare professionals to provide more accurate diagnoses and personalized treatment plans.
Tech-Enabled Communication: Explore how advancements in communication technology are reshaping patient-provider interactions. Learn about telemedicine, virtual consultations, and patient engagement platforms that are bridging gaps and enhancing healthcare accessibility.
Future Visions: Immerse yourself in thought-provoking discussions about the future trajectory of pharmaceuticals and healthcare technology. Engage with experts as they share their perspectives on how emerging trends, such as AI-driven diagnostics and precision medicine, will shape the healthcare landscape.
Join us for this dinner and be a part of pivotal conversations to redefine the way healthcare professionals engage with patients. Embrace the possibilities that technology brings to the forefront of healthcare, fostering a new era of patient-centric care and groundbreaking advancements.
Where and When Is the Event?
11 September 2023 @ Zurich. Venue currently being determined and will be announced soon!
Who Should Attend?
Chief Technology Officers, Chief Finance Officers, VPs of Technology
What is the Agenda and Format?
6 – 6:30PM: Welcome Reception

6:30 – 7:30 PM: Topic Discussion Proper

7:30PM and onwards: Dinner
No sellers or vendors here! This is an informal session that includes dinner and socialising in a friendly environment.