Past Debates-
TechDebates Tel Aviv
HOW TO ORGANIZE R&D? Matrix vs Divisional Structure
24 JUNE 2019

SOLD OUT - SIGN UP FOR FUTURE EVENTS
Poor organizational design creates confusion within roles, a lack of coordination, reduced collaboration, and slow decision making. When thinking about the best way to organize R&D, should it be organized on a divisional, matrix, or other structure? What are the advantages and disadvantages of each? Every organization is different and no organization is structurally perfect.
‍
However, without a formal organizational structure, R&D departments may become unclear exactly who has the final responsibility for what.
Join Us At A Future Tech Debates Event
Register today to receive future event notifications.
Meet The Panel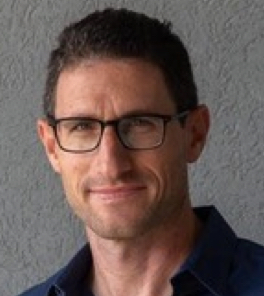 Moshe Weiis
R&D Director, Co-Founder of Discovers
19 years of Software Engineering and User Experience in various positions, started as a frontend developer till acting as a Senior Manager in IBM. In my last role in IBM I led a team of 40 engineers, architects and designers in Israel and some additional UX and UI designers in the US. My greatest accomplishment was 2 years ago where I delivered a new and innovative product, from scratch, disrupting the Storage market. My passion: technology, execution & delivery, customer experience and Design Thinking. I am facilitating Design Thinking workshops in various organizations to any organizational or product challenges. I believe in people, fun and innovation.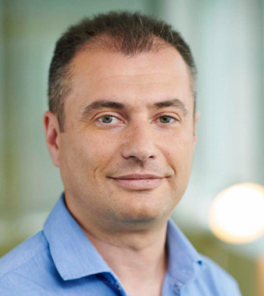 If I had to choose only three components of extraordinary results, I would choose these three: Uncompromising standards, Elite engineers, Immense passion. For the past 18 years I was part of some exceptional engineering teams, I built and led some good ones, and most importantly; I had the opportunity to learn from many outstanding managers in the industry.
TechDebates provides an unparalleled, fully-qualified networking opportunity to initiate & develop relationships with job hunters, developers, hiring managers, & consultants. The events are truly global, & run in different regions of the world.
TechDebates is dedicated to expanding access to technology jobs and empowering communities around the world by sharing technical knowledge, success stories, experiences and ideas from successful technology companies and accomplished technologists.
Learn
Meet and make contact with leading solution and service providers to solve your most pressing business challenges.
Participate
Become part of a genuine industry think tank that allows you the opportunity to learn, network, hire, and connect.
Hire
Grow your talent pipeline and connect with developers, architects, and more.
Industry Insight
Attend cutting-edge debates, participate in a hackathon, or lively peer discussions, obtain access to unique expertise and take away new solutions to your day-to-day business challenges.
Networking
Network with the world's top IT executives, discuss and debate strategies with your peers and knowledgeable experts, and rapidly build a network of new business relationships.